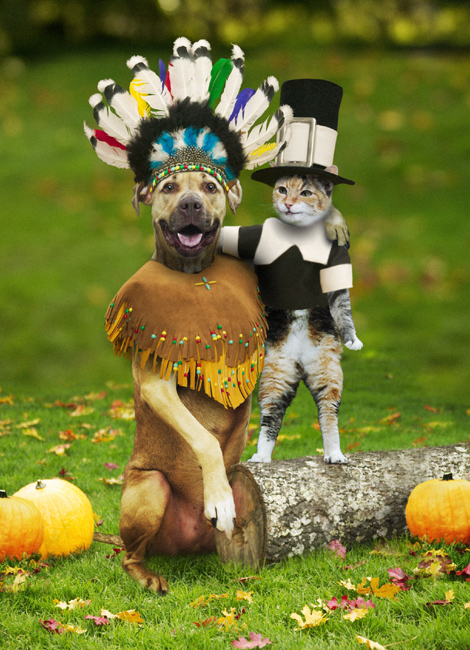 Gee's it Thanksgiving, I wonder what this week's Let's Blog Off topic might be about? And wow, I have never seen Rufus (aka @DogWalkBlog) so excited; his tail & ears have been perked up like you wouldn't believe, so it is must either be about naps, going for a walk, or FOOD.
I get a sneaky feeling that they didn't get enough recipe's in last year's question, (What's your favorite part about Thanksgiving?) so they were a little more direct this year. It's Thanksgiving, so let's blog about food… "So what's a good Thanksgiving food memory for you? Tell us story about memorable Thanksgivings past or pass along a recipe or two. What's on your table every year that makes your Thanksgiving yours?" As always I invite & encourage you to check out the rest of the bloggers on this year's take which we will include at the end. (Quick side note – as I am so late writing this, I got to read a lot of them & I don't think you will be disappointed.)

While this may sound strange, for me, the best part about Thanksgiving is actually the leftovers. Seeing my wife has a propensity of cooking for a small army when she gets a chance to cook (granted she is getting better, but even when we had 6 kids to feed; that still doesn't even make a platoon, much less an army), there was generally plenty of leftovers.  As you can imagine, I had a few tricks up my sleeve for dealing with leftovers, without burning everyone out on Turkey & Ham for the next 2 or 3 weeks (or it going bad).  So here are two of my favorite 1 pot leftover meals I liked to make that serve 8 to 12 (generally 8 with 2 lunch portions).
Leftover Turkey Casserole:
1 large can mushroom soup
4 cups rice
4 celery stalks – sliced & halved (if needed – about ½" x ¾")
3 or 4 carrots – sliced & quartered (if needed – basically about dime sized ¼" thick)
Turkey – depends on how much you want but generally 2 cups diced to ¾" pieces
Seasonings – Italian Seasoning, Oregano, Basil, lots of Parsley, & anything else you think might be good (no I never really measured – I also hardly put salt in anything, if needed I will generally substitute it with Mrs. Dash®)
Optional but adds sweetness, a unique flavor & texture: leftover corn (not on the cob), cranberry sauce (not the jelly), maple syrup
Mix all the above together in a mixing bowl plus 2-4 cups of water or broth (don't worry there is liquid in the soup & other ingredients for the rice) & place in casserole bowl or 9×13 glass pan sprayed with Pam
To top it off, I generally use the 1 cup pancake recipe from the box of Bisquick® & add in a little maple syrup & cinnamon to the mix
Pour that on top, spray a piece of aluminum foil with Pam (if you are going the glass pan route)& place in an oven at 350° for 50 minutes. After 50 minutes, pull it out & make sure rice is basically done, uncover & allow for  it to brown. Let it cool for 5 minutes & serve with a garden salad
Ham & Eggs:
In a non-stick frying pan add ½ cup maple syrup, seasonings (see above recipe) and approx. ½ stick of butter. Turn on low & allow pan to heat up while dicing ham in to ½" to ¾" pieces (approx. 2 cups worth or more)
Turn heat up, and place ham in pan thoroughly coating it & allowing it to cook. Turn heat off & place ham on plate leaving as much liquids & spices in pan. If needed you can add more butter in the pan. Grab a baker's dozen of eggs & turn pan back on low, crack all eggs directly into the pan, add a few cranks of pepper & then scramble together.
Turn heat up to medium & keep stirring them, scraping bottom till you reach the point that 50 to 75% of the egg is now solid. Quickly add the ham back in, stirring it together & cooking until the eggs are fully cooked to your liking. (For me that means they are golden brown & no liquid is left)
Plate it directly & serve with a garden salad
For additional Thanksgiving & Holiday tips, tricks, a list of 1-800-Bail-Me-Out numbers, I encourage you to check out our article for last year's Lets Blog Off. With that, from my family to yours Happy Thanksgiving everyone.