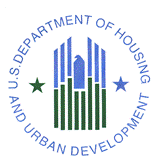 One of our favorite mantras is a healthy home is a safe & well maintained home. Codes were written and our constantly being updated to ensure health & safety of all occupants. Numerous organizations, government groups, and others are constantly pushing safety. My goodness, one can't turn around without seeing some sort of warning label stuck on something. For most of us though it soon becomes just a bunch of noise that simply fades into the background.
Unfortunately for many it takes a nasty reminder that we should do something, whereas for others all it takes is just a simple or an elegant reminder. While attending one of the trade shows, I ran across HUD's Healthy Homes program which had one such brochure (that's not available online???).  With a few tweaks from us, here is the top 20 tips for making your home healthier & safer.
Asthma & Allergies:
Use dust mite mattress & pillow covers
Eliminate any cockroach & pests
Make sure you vent the clothes dryer outside & clean at least yearly
Review Mold & Moisture & Indoor Air Quality tabs below
Mold & Moisture:
Make sure your bathroom & kitchen exhaust vents, vent outside & not into the crawlspace or attic – if you are in Alabama, it is probably venting into the attic
Repair any water leaks as soon as possible & replace water damaged materials
Insulate any cold water lines & HVAC ducts in your uninsulated basement or crawl (especially if it is a vented crawl) – if that needs to be done, we do recommend that you get the ducts tested & sealed before hand
Home Safety & Unintended Injuries:
Eliminate tripping hazards (especially ones created by little children leaving toys out…)
For those with pets &/or kids – make sure all poisons & pills are securely locked away & out of reach
Lead Paint Hazards:
While this generally only applies to pre-78 houses, many items still contain lead & quite honestly the next 4 steps are important items no matter what the age of the house is.
Teach kids to wash their hands often & to only put food into their mouths
Indoor Air Quality:
Replace naturally drafted or vent free furnaces & heaters *
Check & clean filters regularly & don't forget to get the system checked
Store solvents, chemicals, gas, etc… away from the home
Maintain a well-ventilated home, free of pollutants like smoke & carbon monoxide
Air out new items before bringing them & consider using low to no VOC products
* While this one is not stated specifically, more & more agencies, professionals, and others are moving this way.