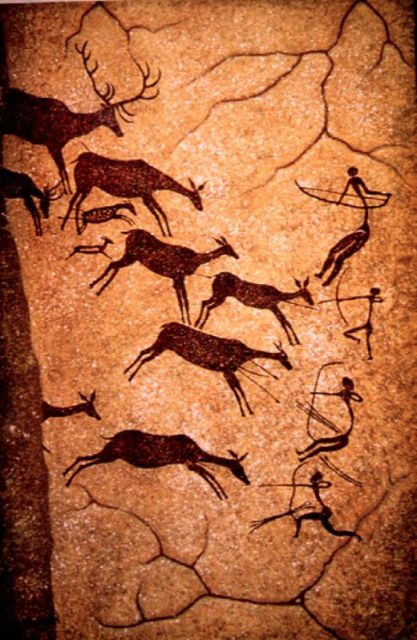 Lately there has been a flurry of activity on items I normally cover. With so much coming out (and most not being really worth a full article, besides where would I find the time…) I thought I would do a quick recap in case you missed any of it.
The RRP

Lowes & the "big" settlement
More Enforcement news
Still going after commercial buildings
Don't forget to renew soon…

DOE

New name for "Challenge" Program
New Requirements

RESNET

Blower Door
CAZ
Scoring homes "RESNET vs. BPI"
Good news on Green MLS & appraisal reports

Other good tid-bits

John Nicholas aka EESavers now known as…
Raised Heel Trusses & the APA
Off to ACI National
The RRP:
LOWES: In case you missed it, per a joint DOJ & EPA statement, Lowe's has agreed to pay 1/2 a million dollars & institute "a comprehensive, corporate-wide compliance program at its over 1,700 stores nationwide to ensure that the contractors it hires…" are RRP certified. Seeing the DOJ was involved it appears that Lowes ended up with a Civil Judicial Review which is where the EPA turns the matter over to the DOJ and the US District Courts to force someone to comply with the regulations / seek injunctive relief.
If you actually crunch the numbers, it appears Lowe's got off pretty well, just like most everyone else that has settled. Essentially the 1/2 million equates to only 16 "level 4 violations" aka the $32,500 fine that was bandied about. Not bad to only have to pay less than $295 a store.
Oh & in case you are wondering will Home Depot be next… Not for this as they were ones of the first ones registered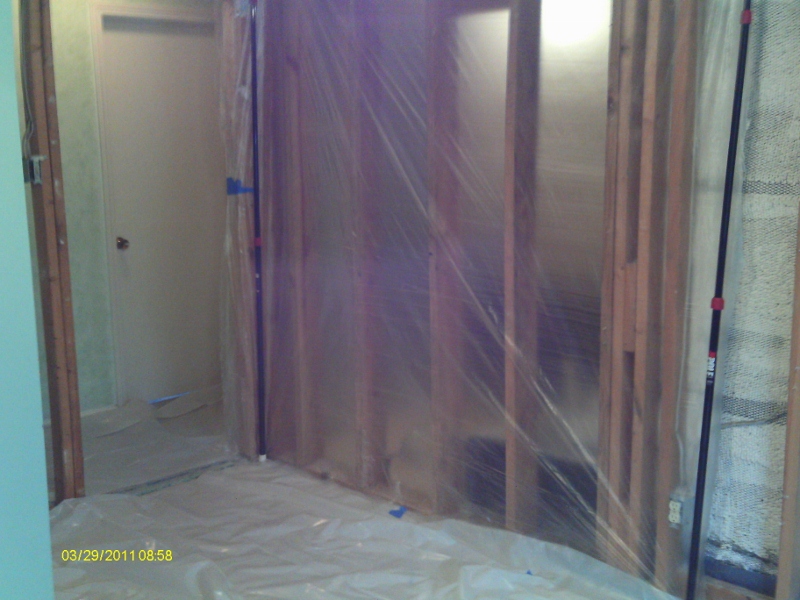 More Enforcement News: 4 more firms were fined on April 15th which brings the total number up to around 70. Interestingly you may notice the first one was listed in our settled link above – that 3.8 million they were looking for turned out to equal a total of $30,000. Besides waiting for their phones to ring the EPA is targeting high risk areas, like New Haven Connecticut for special consideration. While the numbers maybe low, just remember that this is an agency that is good at chasing paperwork & they have a three year window to do so and they are really just getting started.
Commercial – Round 3 or is it 4?: No folks they have not given up on going after commercial buildings, per a recent email from them…
EPA Seeks Small Businesses' Input on Lead Paint for Public and Commercial Buildings

WASHINGTON — The U.S. Environmental Protection Agency (EPA) is inviting small businesses to participate as consultants for a Small Business Advocacy Review (SBAR) Panel as the agency considers steps to reduce lead based paint exposure from the renovation, repair, and painting of public and commercial buildings as required by section 402(c)(3) of the Toxic Substances Control Act (TSCA).

The SBAR Panel is being established pursuant to the Regulatory Flexibility Act, and will include representatives from the Small Business Administration (SBA), the Office of Management and Budget (OMB), and EPA. The Panel will ask a selected group of Small Entity Representatives (SERs) to provide advice and recommendations on behalf of their company, community, or organization to inform the Panel on impacts of a proposed rule on small entities involved in the renovation, repair, and painting of public and commercial buildings. SER panelists may participate via telephone or webinar, as well as in person…

Self-nominations may be submitted http://www.epa.gov/rfa/lead-pncb.html and must be received by May 9, 2014. For More Information: http://www.epa.gov/sbrefa/faq.htm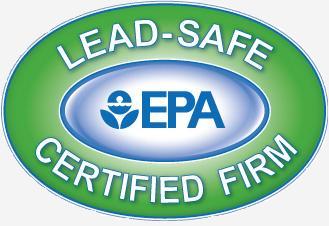 It's almost time to re-register: Per Remodeling Magazine, the EPA is now gearing up for the first batch of renewals. Certified firms will be able to re-enroll on line. On a happier note, As for Certified Lead Renovators (CLR) the news gets even better. They are looking at an online training & dropping the hands on portion – watch for news from the EPA on that. As a reminder & pointed out in one of our links above "CLR's that got their training before April 22nd, will now have until July 15th, 2015 to complete their refresher-training course."
DOE ??? Home: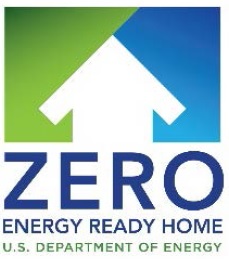 By September of this year, the Building America Challenge, err wait, Challenge Home will now be known as The ZERO Energy Ready Home. Personally I would have opted for Net-Zero Plus Ready Home because that is what many of them are (especially if you want to win an award), but hey I guess they will want another rebranding in a few years anyways.
Why the rebranding, well quite honestly I agree with the consensus that "Challenge Home" is hard to explain, not catchy & hard to engage customers with.
Along with this news, the version 4 specifications & requirements are now out. Some key notes per the release;
Full compliance with the Indoor airPLUS program
They added eligibility for some multifamily buildings four or five stories above grade (making it consistent with the ENERGY STAR Homes program)
Added a dry climate design option for buried ducts, to satisfy the ducts-in-conditioned-space requirement.
RESNET: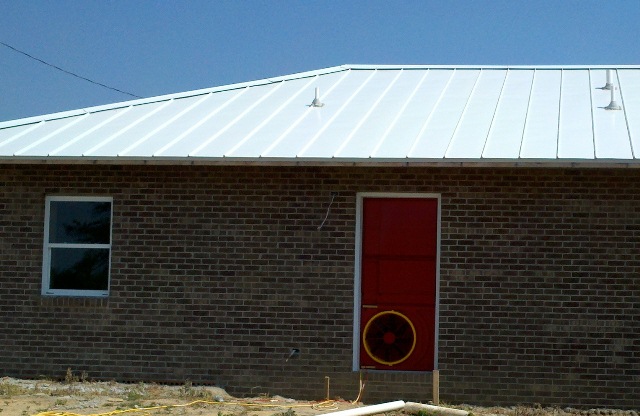 Wow that there has been so much news lately from them it is unbelievable. A few items that you may have missed is the updated Blower door tests required. There are now three means of performing them – a Single Point Test where you do not adjust the baseline, A Multi-Point test (also unadjusted) & a Multi Single Point Test. Now folks this is not the way many of us learned it from our RESNET much less our BPI training so it would be worth checking out the pieces & the standard.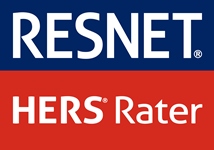 Ahh speaking of BPI, that brings us to RESNET's newest debacle & how they are handling CAZ testing. Personally as you know, I don't feel either of these two groups should be doing this unless you are also a licensed HVAC contractor. With that all existing Raters & Field Inspectors are required to pass a written test on it & the simulation by the end of this year. With that I encourage you to check out Energy Vanguards piece.
Home Energy Score: Speaking of absurd – I am sure most of you have heard about BPI being able to "score" homes. Per RESNET
The Building Performance Institute (BPI) recently released notice that they have launched a national rating program based upon the U.S. Department of Energy's (DOE) Home Energy Score. The RESNET Board of Directors views this development with concern. The chief of which is the potential of creating confusion in the market place.

RESNET does not fear competition in the market place as long as the products are comparable and are judged in the market place and not by the government.

The concern of the RESNET Board was confirmed in Oregon recently where Joan Glickman of DOE lobbied the state to no longer recognize the RESNET standards for new homes but rather the DOE's Home Energy Score. This effort in Oregon was not successful but is sure to pop-up in other states.

It is important that you reach out to your clients and reassure them that you value them as clients and that you will continue to provide them with the same excellent service.

A factsheet that compares the two programs is attached. This should provide you with the information in order for you to be able to answer questions why one should chose you, a certified RESNET HERS Rater over the BPI Home Energy Score Rating Program.

In addition RESNET has started a dialog with DOE to clarify the differences between HERS and Home Energy Score. This includes meetings with DOE management and the developers of Home Energy Score.
I got to say the "clarification" is a little funny as RESNET actually helped support it & echoed what DOE said up front.
The Home Energy Score is not a Home Energy Rating.  It is rather a tool for a home energy inspector to provide a quick and simple overall assessment of a home's energy efficiency.  Such a tool is perfect for a RESNET Home Energy Survey Professional (HESP).  A HESP undertakes a basic energy survey of the home that does not include a whole building analysis.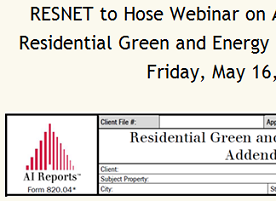 Green MLS, Appraisal Institute & Energy Efficient Addendum: Through an agreement between RESNET and the Appraisal Institute, one can now generate the Appraisal Institute Green Addendum and auto-populate it from the data collected in the home energy rating. For more they will be hosing err hosting a webinar on May 16th at 11 AM EST though I would suggest caution so one doesn't get all wet.
Other notable & good Tid-Bits: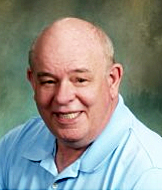 John Nicholas (who I am lucky to call a friend) has expanded his services and undergone a rebranding. Per his press release, on Twitter where he was known as @EESavers he is know known as @TheEnergyGuyKS & his new site is TheEnergyGuy. It is a pretty interesting story & for one I am glad to see all his hard work has paid off.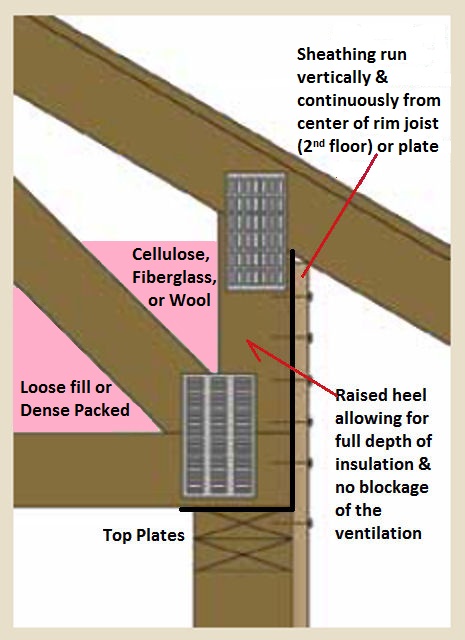 Raised Heel aka Energy trusses updates: The APA has recently issued a "system report" which "outlines an efficient, cost-effective construction solution for meeting the lateral and wind uplift load requirements of the IRC using wood structural panels with raised-heel, or energy-heel, trusses."
The only bad thing I have to mention is they do not specifically mention ones using vertical sheathing aka tall wall panels which dramatically increases not only the energy performance but also the uplift performance. With that one can finally say goodbye to using 2x's for these systems.

Off to ACI National: Amazingly after all these years I am actually off to the ACI National Conference being held in Detroit this week. Want to follow along with me & a whole host of great minds – check out #ACI14 on Twitter. With that here is to catching up with some old friends, making some new ones & everyone having a great week.