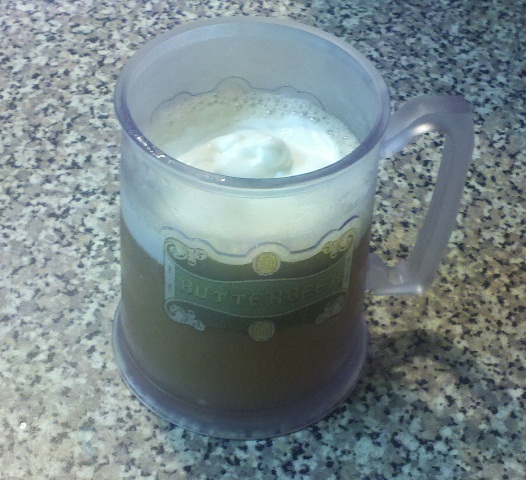 July 4th is one of the most popular days for grilling and enjoying the great outdoors with friends & family. Two weeks ago we released a recipe for an adult version of Butterbeer and it just wouldn't do to have the younger ones dreaming of using Levicorpus, Crucio or any other similar curses, so…
The Beer:
Butterscotch Topping (while we wanted to use butterscotch coffee flavorer, we couldn't find any in time)
Refrigerated Cream Soda (cans or bottles)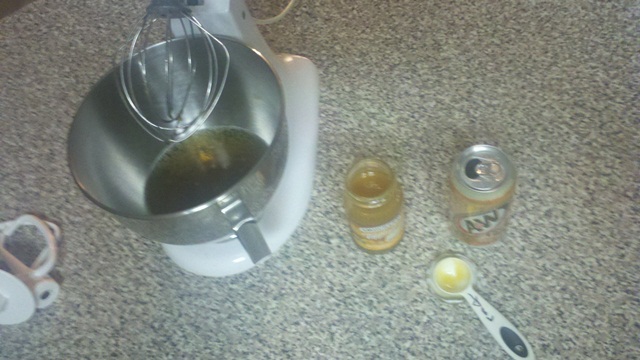 Break out your auto stirring cauldron as you will want to make sure the ingredients are well combined.
Using the chart below add your cream soda & appropriate amount of topping into the mixer
Stir on low to medium speed for 3 minutes
Pour directly into a goblet or…
| | | |
| --- | --- | --- |
| Cream Soda | Butterscotch Topping | Serves (6 – 12 oz.) |
| 1 Can | 2 Tablespoon | 1 – 2 |
| 2 Can | ¼ Cup | 2 – 4 |
| 1 Liter | 3/8 Cup | 3 – 5 |
| 2 Liter | ¾ Cup | 6 – 10 |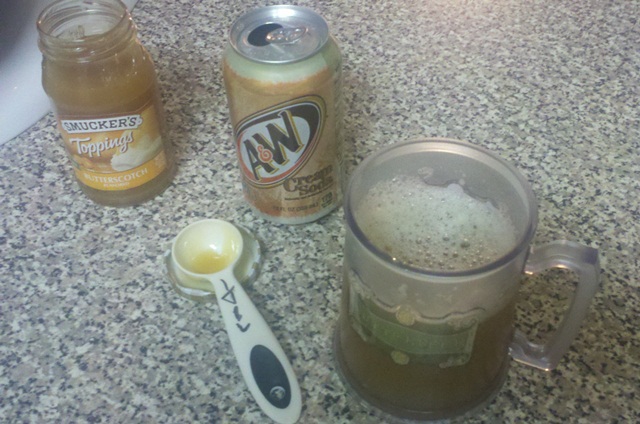 No worries as this one won't leave your youngster feeling a light buzz like they mention in the series, but it can leave them with an interesting sugar high. With that said, when we first tried the recipe out, we used the 1 in 8 chart but everyone felt that it was too sweet while this one seemed to be just right. With that said, as long as you serve it right away there is no real need for the foam to be added as the process leaves it with a nice foam.  If you are going for a frozen slushy version then you will probably want to add it.
The Foam:
While not really necessary, can one really consider it a beer if there isn't the foam on top?
¼ cup whipping cream
1 teaspoon sugar
½ tablespoon of butterscotch topping
6-8 Servings – simply add all items into the cauldron & mix until it starts developing some body (approx. 5 minutes at low to medium), but yet is still pourable. If you get to the point shown in the picture you have hit the upper limit for pour ability, we would suggest a little less body. Simply add some foam to the top & you would think you were actually in Hogsmeade.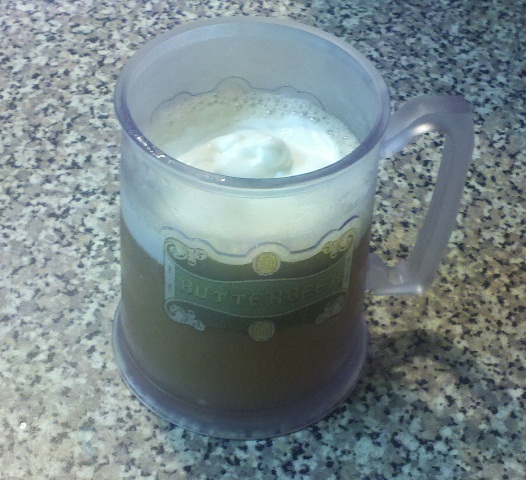 Misc. Ramblings & Thoughts:

I would like to give a quick shout-out to our friends at One Project Closer – who have come up with an interesting Frisbee game & project that you just might want to try out. Happy 4th guys
Please remember that if you do try the game out, do not be playing around the grill, be careful with fireworks, and don't forget about your pets – today can be a very stressful day for them.
Our cauldron of the adult witches & wizards version (we managed to fit 8 cans of cream soda & the 1 ½ cup of schnapps in there) for our families get together. With that we would like to wish you & your family a great 4th of July & remember not to drink & drive.