Wow, people weren't kidding when they said you needed at least a few days to walk the whole show. I only managed to walk about a third of inside aisles today and then there still is the outside pavilion. I did manage to catch a couple of the classes, and I must say they are pretty basic as compared to many other conferences I attended. With that, here are some pics of the sheer size & few of the most interesting displays or products I saw today…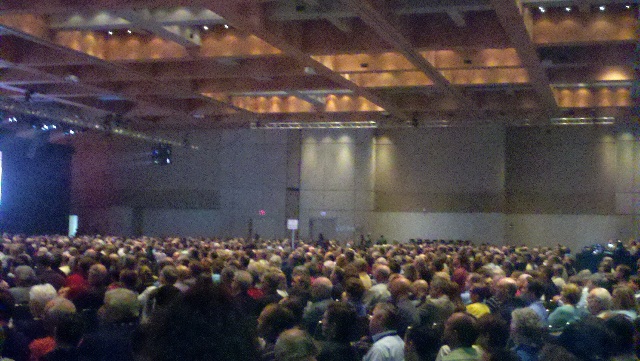 The Opening Ceremony was packed with Aron Ralston talking about his 2003 accident and trying to tie into business surviving. Sorry, nothing compares to what he went through & while I am not big on biographies, I am going to have to check out his (Between a Rock & a Hard Place) & possibly the 127 Hours movie. Of course if you want to talk about an auspicious start, he ended up stopping about 30 minutes in calling for EMS for an individual up front.  It appears that started the dominos falling as they ended up treating 3 other people in just a few minutes of that. Fortunately everyone ended up being fine & the rest of the talk went off without a hitch.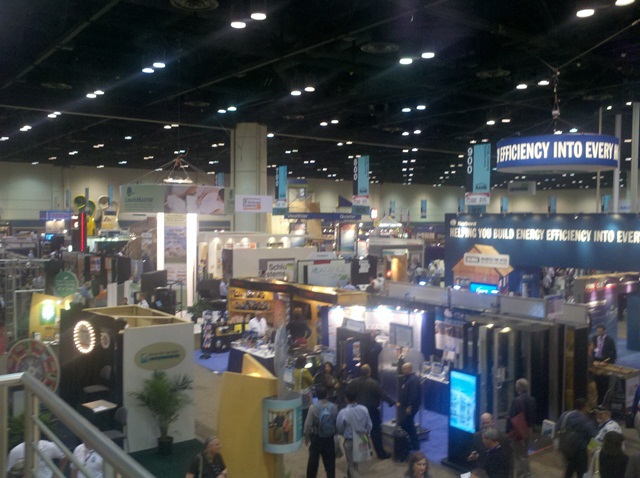 A shot from PlyGem's upper deck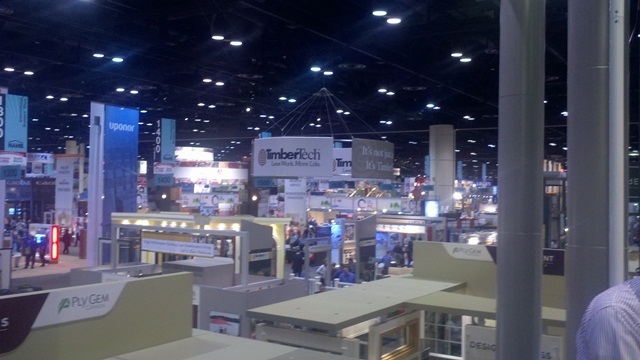 Another shot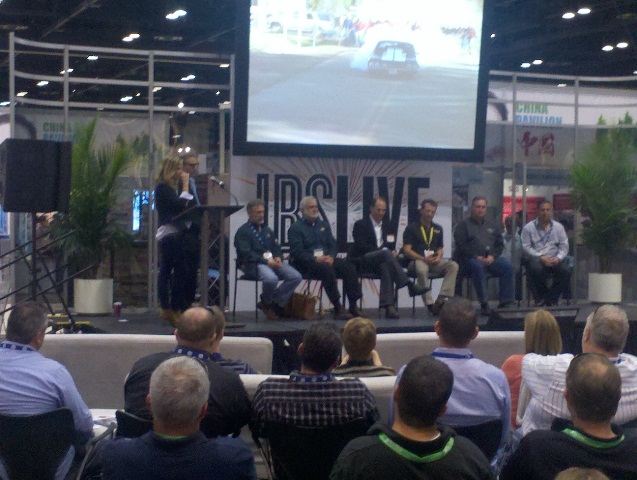 PlyGem also hosted the Extreme Home Makeover Designer crew which talked about their experiences
Display's – if you want people to stop, you need to grab their attention…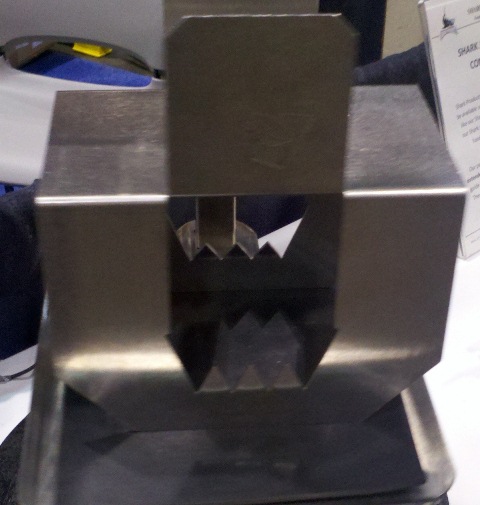 Careful this fastener will bite – of course when your company is called Shark Products… I think I might be ordering a case of their Hurricane Ties on my next project (those things are sweet)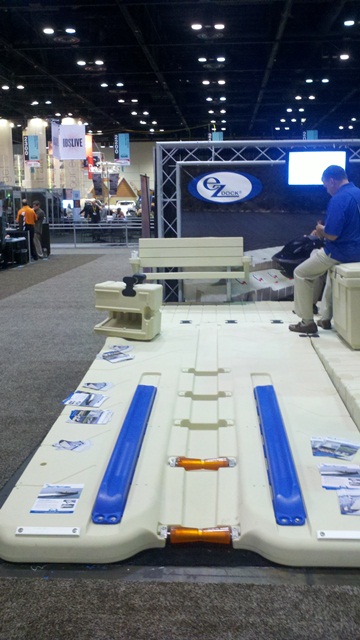 This just might be a game changer for docks (ez-dock.com)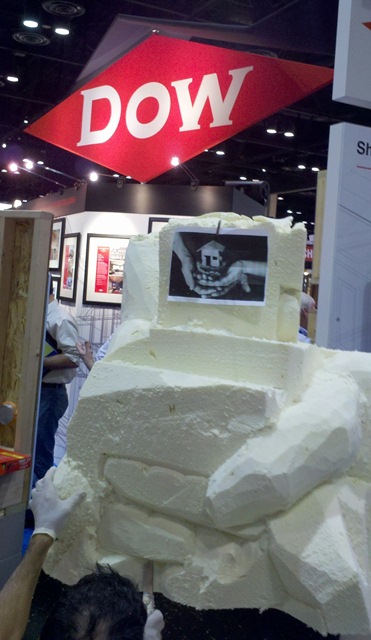 Dow Building Solutions making a foam sculpture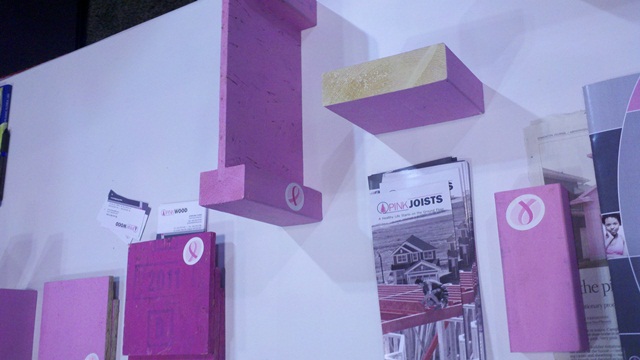 Is pink the next green? Pink Joists is going for that title & will actually be on Holmes Inspection later this year (it's a Canadian thing, eh?)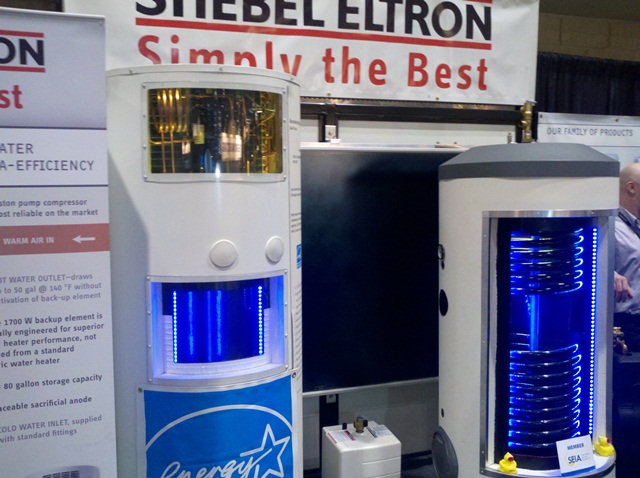 Nice display of the inside of Stiebel Eltron's water heaters – the one on the right is meant to be used with their solar thermal setup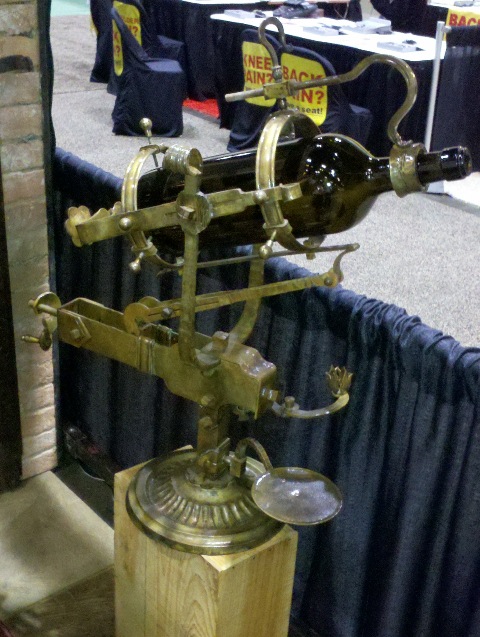 Sorry I missed catching the name of this company, but what an interesting display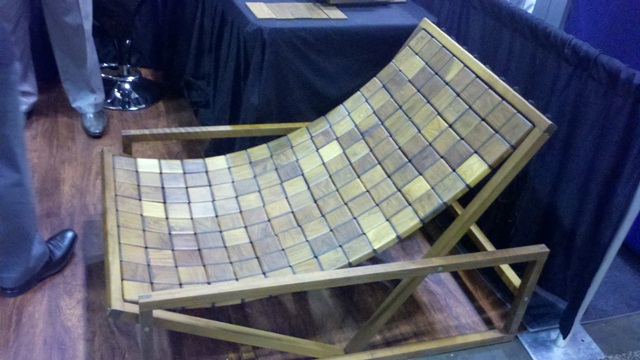 Ok, make that 2 misses – nice chair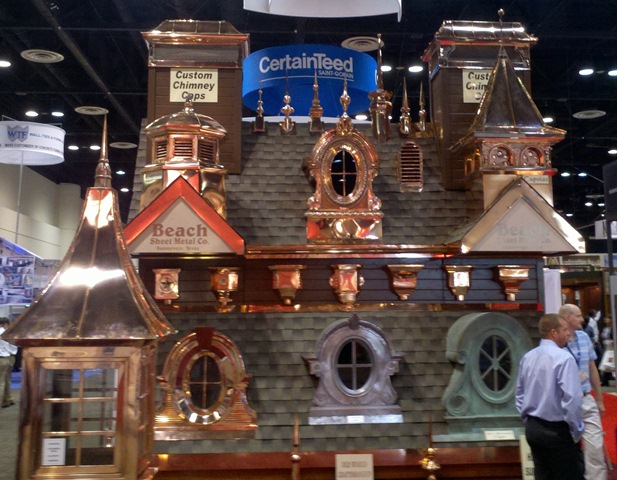 There was some great looking copper displays, but Beach Sheet Metal took the cake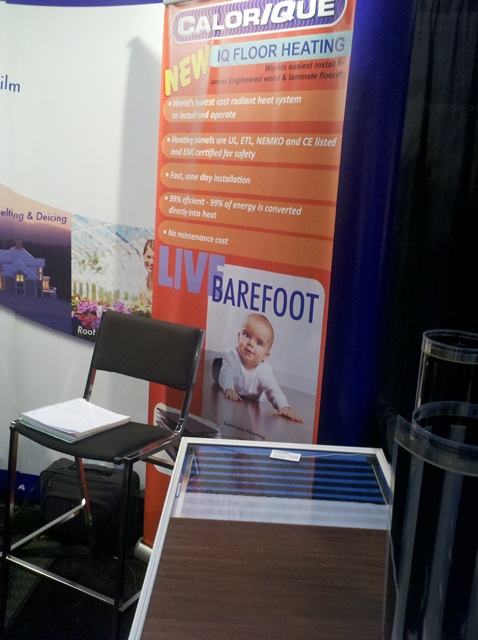 Speaking of taking the cake, for those tired of the electric radiant mats – these just might fit the bill. Very sweet setup by CaloriQue which addresses many of the current issues…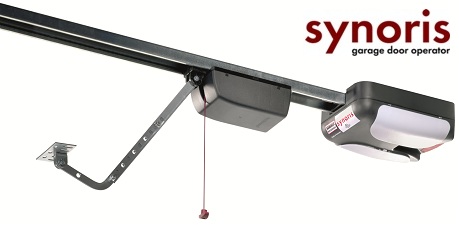 Speaking of sweet – Sommer garage door openers are super sleek & small (sorry I couldn't get the picture to take, so we grabbed the stock one off their site) Oh the light, not really needed as the drive is contained in the smaller than a shoebox style unit.