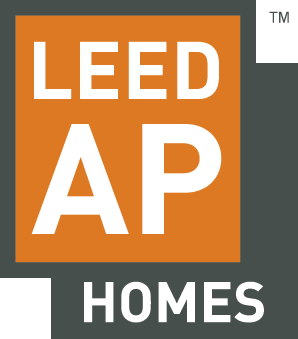 So you have decided you want to earn or become a LEED AP. There is just have one small issue, unless you have or are working on a LEED project, just how are you supposed to gain the experience & show documented involvement on a project registered or certified for LEED? (AKA a letter of attestation) As some well know, finding or being able to gain the needed project experience can be a rare opportunity. Fortunately though, the chances for many looking in have an opportunity through a unique partnership, to get that coveted letter and be able to help others that could really use it.
Enter Habitat for Humanity:
While Habitat (the nation's 6th largest homebuilder in 2010) has been pushing for a while to make their building more energy efficient, it hasn't been till recently that is has really been gaining notice and making the news. (USA Today 1/3/12 article) Habitat for Humanity International has long been on the record stating that a home is not affordable if it is not built green. As for the why, it is simply "because without making a house healthy and energy efficient, no homeowner can really afford living in it."
Like many other Habitat Affiliates around the nation and world, those words enabled many of them to more aggressively pursue means of building greener while proving that they can still be affordable. The ALC group originally looked at both EarthCraft & LEED, and decided that USGBC's LEED Program best met their needs. Per one of their newsletters "Habitat for Humanity's involvement in LEED certification and the US Green Building Council provides the affiliate with a way to make sure that each and every house built is the best house for the partner families, for the affiliate, and for the entire world." Since then the ALC Chapter has completed at least 5 LEED homes – 3 Gold & 2 Platinum.
Enter BOULD:
BOULD was originally conceived of in 2009 and founded by Shane Gring with co-founders Shane Baldauf, and Stephen Lepkeg in 2010.  You can easily see that the year he spent with the America Corps Vista volunteer program assigned to Boulder Colorado's Flatiron's Affiliate had an impact on him as their vision is "BOULDLY seeking to end substandard housing through green building education." They hope to accomplish this by "providing comprehensive green building education for professionals and students" by utilizing partnerships to provide hands-on experience with organizations like Habitat & USGBC. (Love that play on Boulder, Build & Boldly works)
Enter the EverBuildPro Program:
Originally the EverBuildPro pilot program (actually called GoHabitatPro back then) launched in May of 2010 in Boulder Colorado with 12 participants / students. All told these 12 students participated for more than 720 hours and their participation fees completely offset the LEED rating fees. With its initial success it soon started expanding to include the Fort Collins Habitat Affiliate (Sept. 2010), and going nationwide shortly thereafter with Michigan's Kent County Affiliate being the first to sign up (Jan. 2011). In 2011, 17 homes were certified & over $20,000 was raised and numerous hours were contributed to various Habitat affiliates pursuing LEED certification. Total cost to the affiliates – 0 (For more on the Affiliate Program Portion)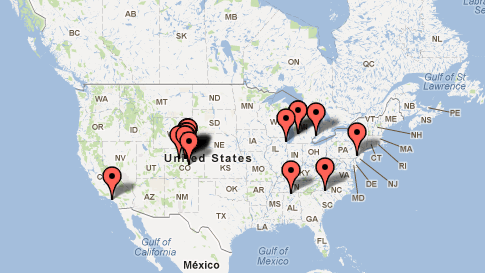 Current Programs / Opportunities:
Alabama – 1 affiliate / 1 project (ALC signed up Oct. 2011 with this being the 1st one)
California – 1 affiliate / 1 project
Colorado – 3 affiliates / 8 projects
Illinois – 1 affiliate / 1 project
Michigan – 1 affiliate / 2 projects (?)
North Carolina – 1 affiliate / 1 project
The Eight Step Participant Program:
In order to participate one must sign a Non-Disclosure Agreement (NDA), agree to commit 50 hours, and pay the tuition fee of $500. As mentioned above that fee is utilized to assist the Habitat affiliate in offsetting the costs associated with said LEED certification and also helps offset the administration of the EverBuildPRO program. With that one can pick & choose from eight different types of training opportunities to fulfill the programs LEED Project Experience commitment of 50 hours.
Kickoff: Program parameters set, project explained at surface level. (Dec. 14 / 3 hours)
Preliminary Rating review: Walk credit-by-credit  thru the project's LEED Checklist (or Scorecard) and collectively determine the LEED credits the project will pursue.  (Jan. 3rd / 3 hours)
Durability Planning meeting: Determine what durability strategies the projects will follow.
Direct construction: On-site construction-focused build days to learn LEED by actually doing LEED. (Jan – May 2012)
LEED Documentation: Each participant will be assigned critical project documentation responsibilities. Participants will receive step-by-step guides, resources, and examples to complete assignments on behalf of the project.
Pre-drywall Inspection: A detailed LEED inspection with the project's Green Rater.
Final Inspection: Assist the project's Green Rater during the extensive inspection of the LEED performance measurements of the home.
Final Review: Participants present to the Project Team on individual LEED documentation assignments, providing a holistic look at the entirety of the project.

The Athens Project:
As mentioned above, the Athens / Limestone County Affiliate (ALC) signed on with EverBuildPro in October with the first project kickoff being held on December 14th. It appears that I am one of seven invited that choose to take part in it. Fortunately BOULD & the ALC signed off on us blogging about not only the EverBuildPro program, but many of the facets of the actual building which starts with the ICF walls being raised on January 9th.
While I can't possibly make it up there every week, much less every day Greg Miller (the Executive Director) and his wife Debra (Construction Chair & LEED AP Homes) will hopefully be sending us pictures of the project as it moves forward. Along the same lines I also look forward to hopefully interviewing some of the other participants & companies involved. We hope you join us for this interesting project and who knows hopefully join in the fun one day.
For more on this series as the Athens Limestone County Habitat group goes for LEED Platinum, the project, & how we came to be involved in it…