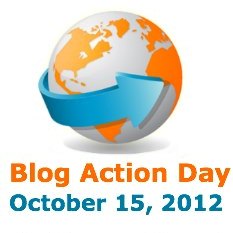 As I sit here writing this over 2100 bloggers from around the world are participating in this year's Blog Action Day on the "Power of We". Founded in 2007, Blog Action Day brings together bloggers from different countries, interests and languages to blog about one important global topic on the same day. This will be the third one we have participated in with the first two being on Water & Food. While the topic sounds easy, actually being able to harness that power can be difficult for many, so why not take a look at a company that has been doing that since 1987.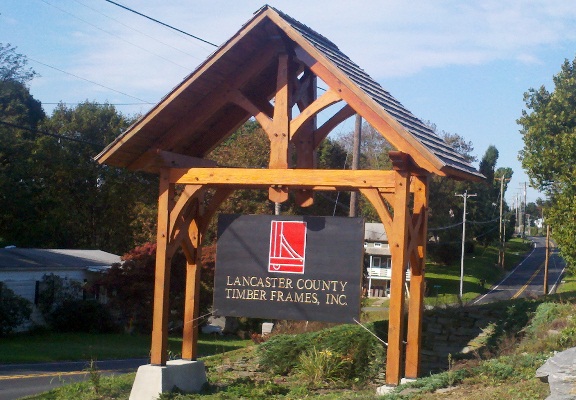 Timber framing is one of the oldest methods of building & while the crafting of the timbers was generally left to some master craftsman, the actual raising of the structure was a community affair. While the advent of the crane has trimmed back on the amount of people required, the working & raising of these timbers still requires a team. While some companies have gone to using specialized CNC machines I was fortunate to be able to visit Lancaster County Timber Frames (LCTF) which still does it all by hand.
It's all in the details:
For anyone that has worked on or knows anything about timber framing knows – if one detail is wrong it can stop a project dead in its tracks until it is corrected. LCTF is composed of 12 unique individuals that pull together and manage 35+ projects a year. Right now the bulk of the guys are at the Fosterfields Living Historical Farm where they had a great time-lapse running of the raising & restoration work going on. One of the details that works for them is a meeting every morning in the conference room where all the projects that are currently being worked on or are upcoming to help keep everyone up to date.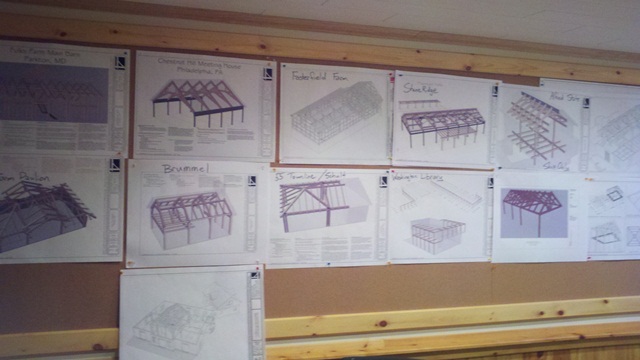 Not only do they have these meetings, they also are checking in with each other, to see if they need help, keep everyone updated and even checking in with others involved in the projects like the Architects & Project Managers. I wasn't able to get a picture of Tony as he had to leave early after giving me the nickel tour as we was off to meet with one said architect.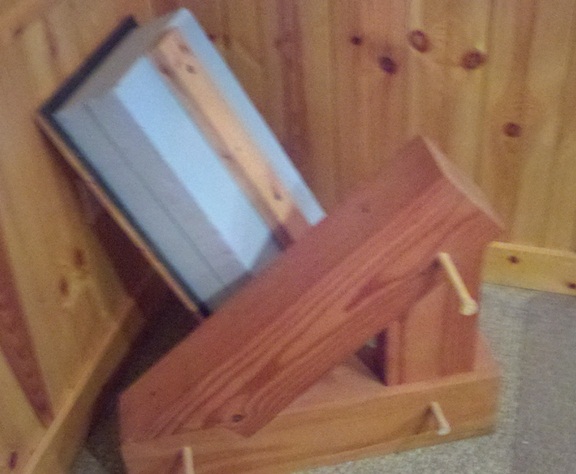 Speaking of details, here are two life size display pieces to explain joinery & insulating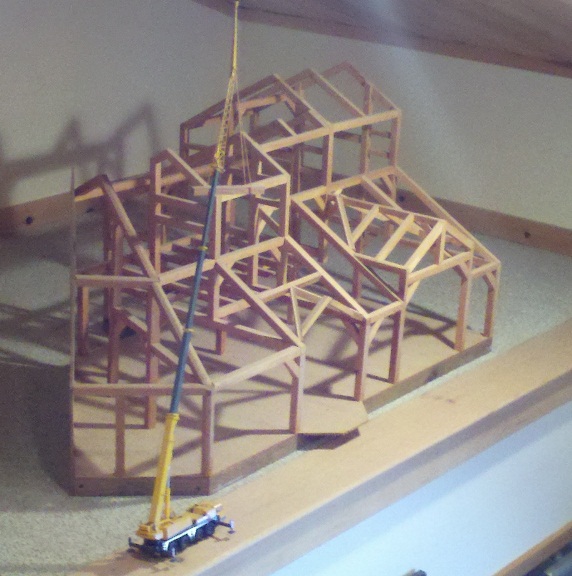 While most of use CAD, BMI, and other items to visually represent what we are building, I sometimes miss the old models we used to use – great piece
The Shop(s):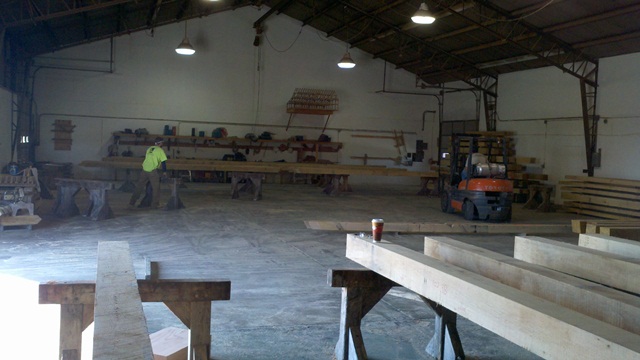 This is a shot of the main shop where they were laying out the marks & working on some 30' timbers. The largest timbers they have worked on were 40' long which were overshadowed by some 80' glulam's (if memory serves me correctly)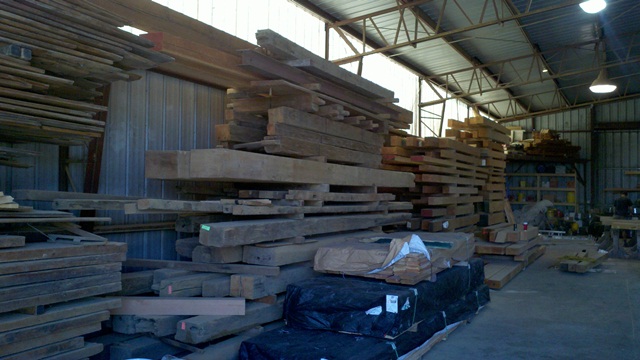 Just some of the storage required for all the upcoming projects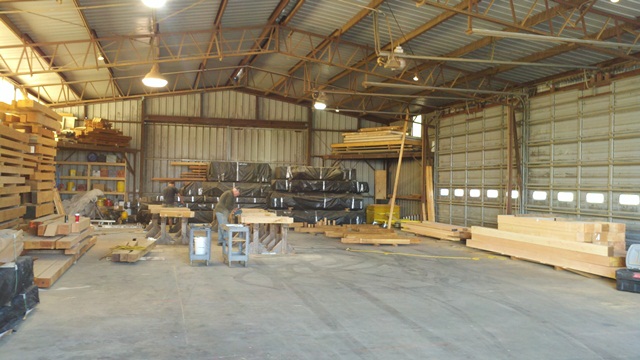 Shoot just because it is for storage doesn't mean that one can't work in there…
Closing Thoughts:
A team or in the case "we" is at the core, a group of individuals generally striving for a common purpose. When you can find & harness the right group of individuals, almost nothing is out of reach. In this case it is building some of the nicest looking timber frames projects around.
I would like to thank Tony, Amy, and all the great group of guys at LCTF for allowing me to stop in & get a sneak look at behind the scenes. You guys do some beautiful work & hopefully next time I am in the area I can catch you all there & assembling some of those timbers.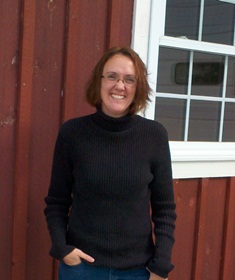 Amy Good aka @SplinterGirl the queen of social media, accounting, and overall a great friend I am blessed to know finally IRL – many thanks again for the invite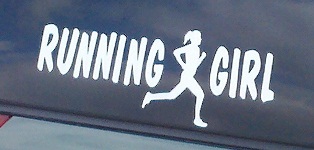 Oops, or should that be Running Girl? Good luck on your race this weekend – you will do great