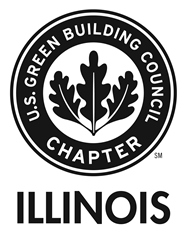 You can tell when summer is about over, because across the country many home tours get under way. I have been fortunate enough to volunteer and work with some great people on two of them this year and they both kick off this weekend. With that, and as one runs for only this weekend (July 26th & 27th) I thought I would cover the GreenBuilt tour this week and cover NIHBA Cavalcade one next week.


The Details:
While the GreenBuilt Home tour is touted as "Get inside Chicago's finest homes" the 16 homes listed are spread throughout Chicago, the surrounding suburbs with one even being located in Wisconsin. This is the second year that USGBC Illinois has put together this tour and it includes not only some newly certified Passive Houses, Net Zero homes, LEED, and ENERGY STAR homes but also some remodeled homes that even includes one retrofitted with a grey water system.
Ahh but wait it gets better as many of the tours are being led by either the owner, builder, architect and/or other area leaders in building sustainable/green homes. All the homes are open from 10 am – 4 pm both July 26 and 27. Who knows I may just see you at one of them.
Cost:
Ahh the cost – well you can't really beat it as 2 people can visit all the homes with the purchase of a $25 Tour Passport. Want your kids to get in, well if they are under the age of 18 – they are free. Shoot want to save an additional $5 – simply enter the code word "green" in. There are a few 4 hour volunteer slots open which will get you into all the homes for free.
For more details and info visit www.GreenBuiltHomeTour.com or check them out on Houzz / Pinterest.
Map provided courtesy of the Chicago Tribune & GreenBuilt tour: