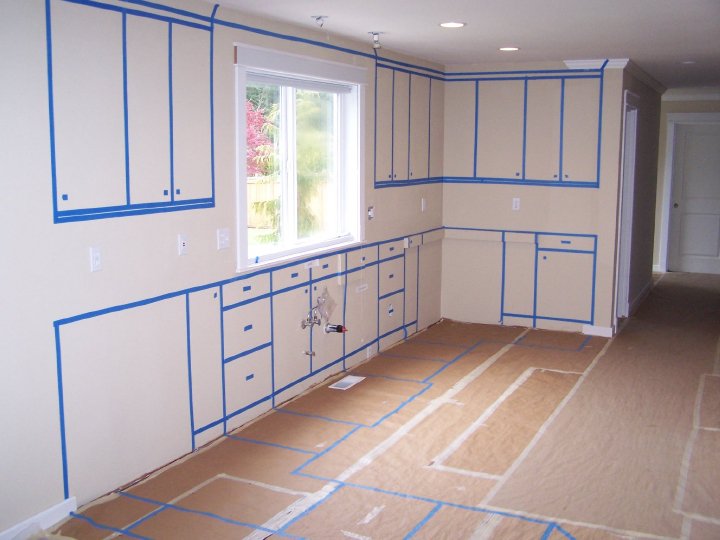 Wow, what in the world is that? Well, before we get to that, I would like to first thank Bill Conley from Northwest Kitchen & Bath in Tacoma Washington for allowing us to repost these pictures. These are pictures he took at a homeowner's house that wanted a new kitchen. She had apparently spent a lot of time reading articles on kitchen design and she followed one of the best pieces of advice we can give anyone – create a mock up. I have to admit, I am impressed by the time she spent and the level of attention she showed. I think she has almost everything there from the location of the drawer pulls, the crown molding, to the height of the toe kicks.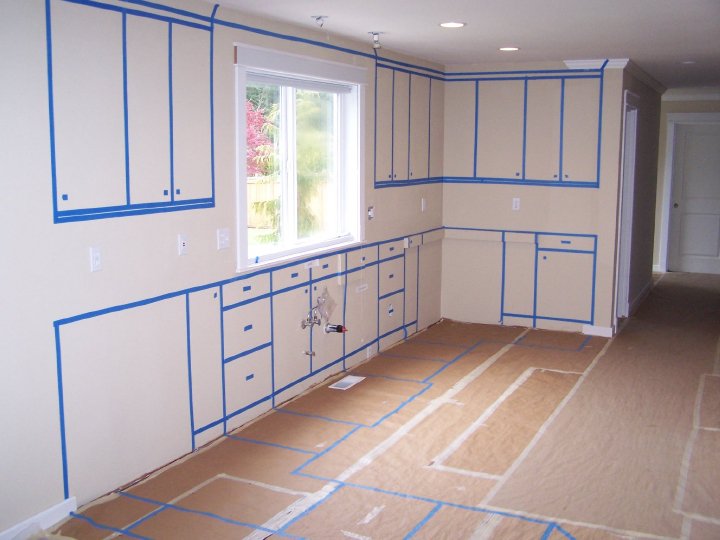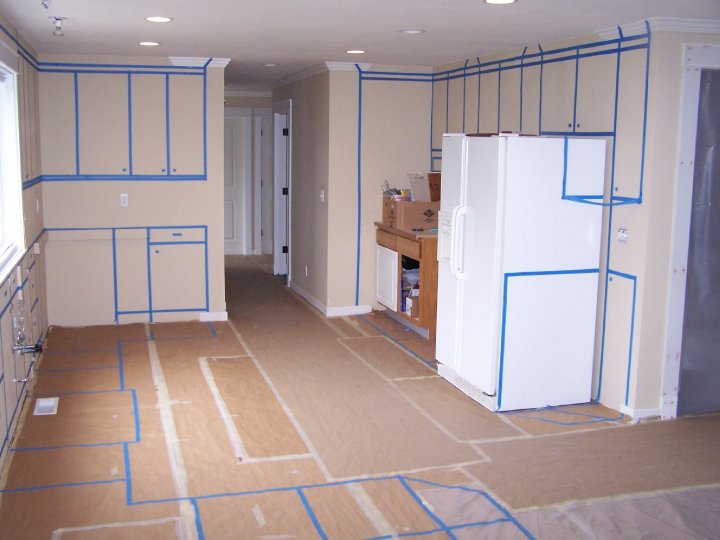 So you might be asking yourself, why is this so important? Well besides all the time you have spent already, and the money you are looking at spending, how about some low cost insurance. I don't know about you, but just because it looks great on paper, it does not mean it will work like you imagined it? Well let me give you one quick example provided by one of my favorite designers, Kelly Morisseau. As you might remember she wrote a guest post for us on "What matters the most to you – the Fixture's or the Foundation?" and has a great blog aptly called Kitchen Sync.
The Original Design: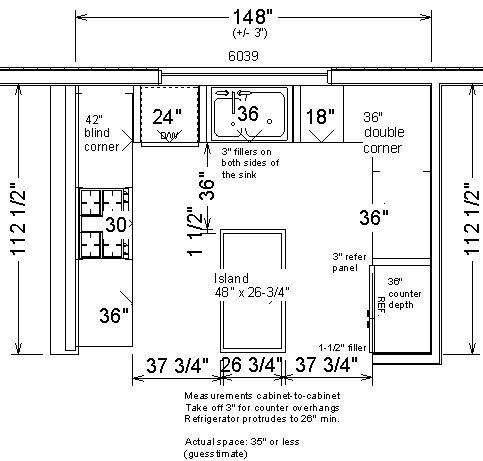 The Issues – The space around the Island is to confining (should be 42" or more) & the dishwasher blocks the corner that would resulting in a unique dance to put the dishes away.
Reworked Design: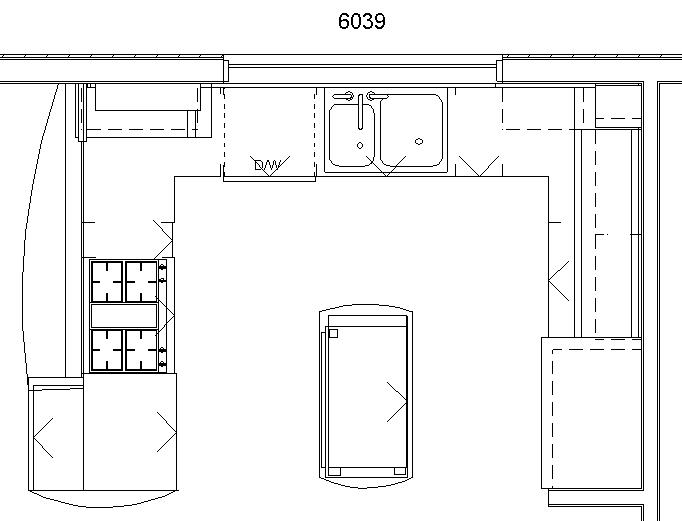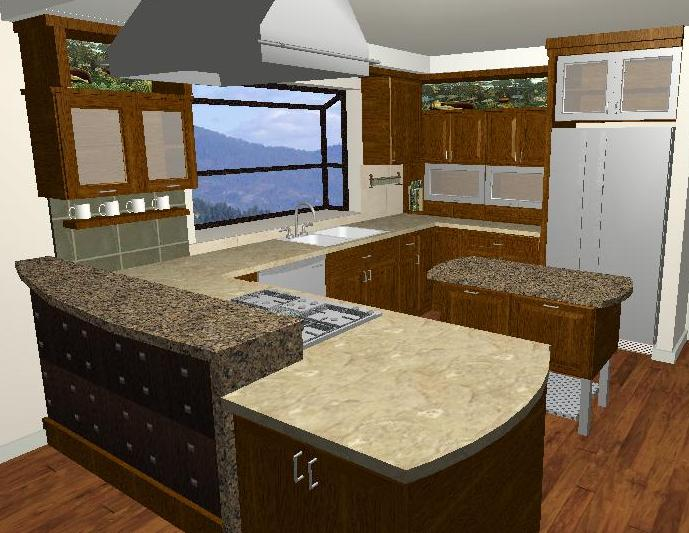 As you can see, that by changing a few items around she fixed not only those two issues but turned the kitchen into something amazing. If you did not have a great designer like Kelly who spotted these issues, or had it mocked out first, you might be stuck with a very cramped kitchen that would be pretty awkward to move around in. Now do you have to go to the lengths shown above for a mockup? In short, no, not always, in fact in most cases just marking out the bases will be a big benefit.  
Some tricks of the trade:
In a whole house remodel, the kitchen has probably already been gutted, so we will generally mark the floor out with blue tape, or setup some boxes and plywood to mimic where the cabinets sink and appliances are. At this time, we will have them walk around their kitchen and have them perform some routine tasks. Now what happens if you have not had your kitchen gutted yet? In those cases, we can either setup the mock kitchen in another room, or actually mark it out on their driveway and perform the walk through there.
Again I would wish to thank Bill Conley from Northwest Kitchen & Bath in Tacoma Washington & Kelly Morisseau aka Kitchen_Sync
Additional Articles:
Remodeling your Kitchen: Going Green – Why?
 Tips & Tricks for ending up with a succesful project that looks great