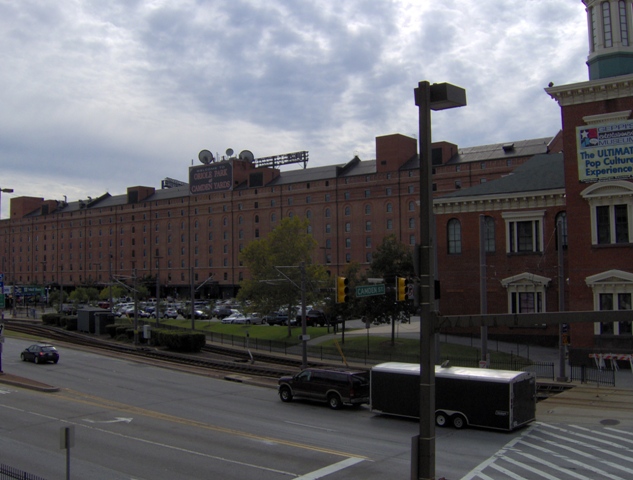 Ahhh Baltimore, home of the 19th Annual Remodeling & Deck Expo. Compared to last year's, the attendance is up & I see a lot more upbeat remodelers and companies which bodes well for the future. As many long time readers know, I firmly believe that one's education never stops, especially in this industry.
The changes seen just in the last few years involving Better Best Practices, Energy Efficiency, Controlling Moisture, etc… have been amazing. I was remarking to a friend a few days ago about this & how even different shows like Holmes on Homes have changed over time. It is amazing watching some of his older episodes & comparing them to the newer ones – what was once acceptable to him, is basically a no-no now. Fiberglass in the basement, plastic vapor barriers inside home, etc… are just a few quick examples.
While I would have loved to have done 2 different articles (by now), covered all the classes – time & circumstances have worked against me.  In that vein, let me leave you with a quick photo recap, and an overview of future blog articles that will be coming up. Today's article should have mostly been on new & upcoming materials in the deck arena, but alas, I barely made it to that section today. Yesterday was filled up with classes, meeting numerous friends, leaders in different fields, which was topped off by a great dinner hosted by AZEK. Michael Anschel had a great class on Assessment & Strategies, which I will definitely be doing a full recap of later.
A few pics from the floor: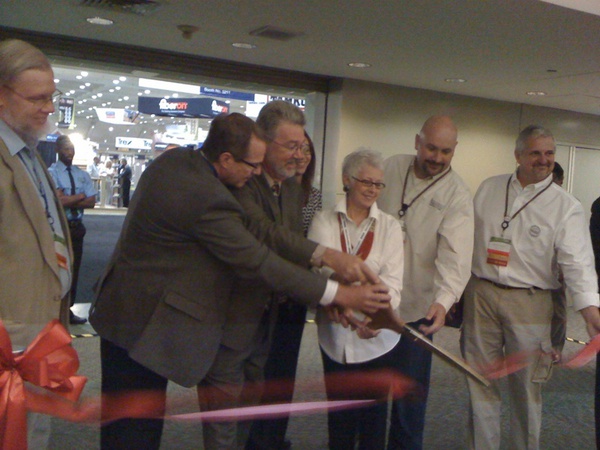 New work truck prototype by DeWalt:
Ahhh, the new Kerdi Board – this looks like a great product for Countertops, Shower Walls and numerous other locations: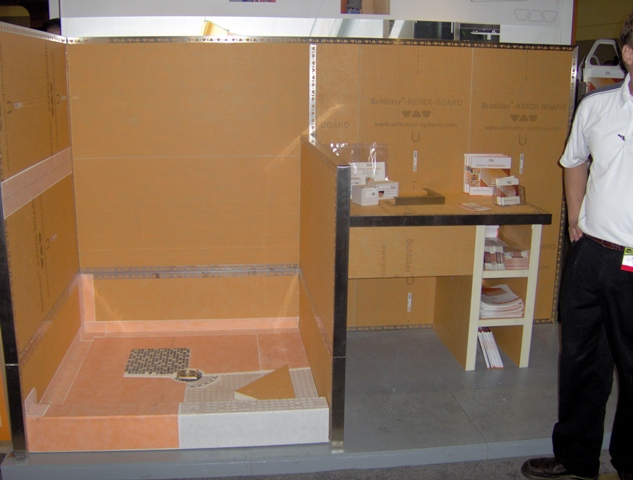 Carl Seville aka the Green Curmudgeon teaching class on the show floor – got to love that bottom ad: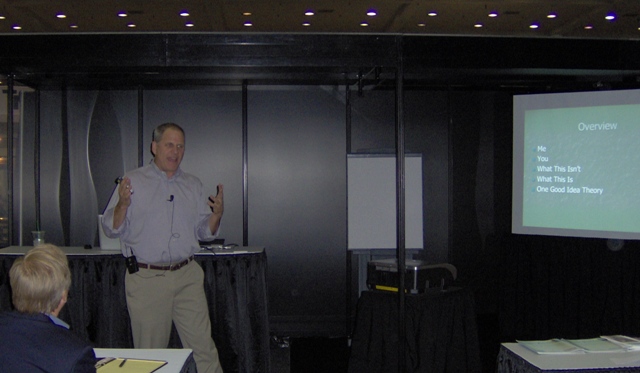 Michael Anschel hanging upside down, Carl Seville & me having a little fun (courtesy of JB @ BuildingMoxie):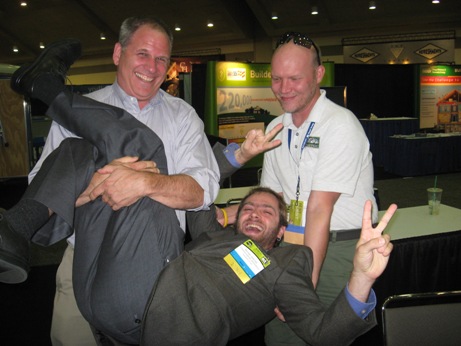 Simpson Deck Collapse:
Misc Pictures:
Camden Yards: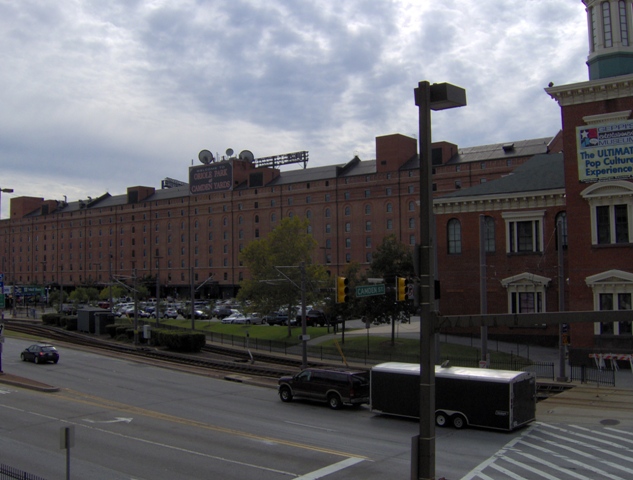 The Constellation: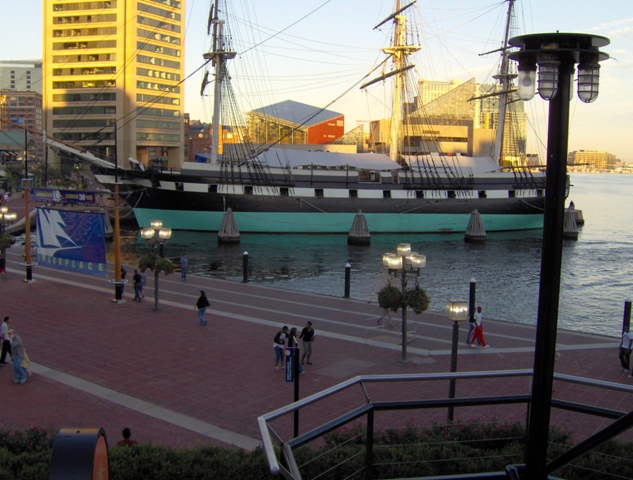 Some of the great guys from Remodel Crazy from last night: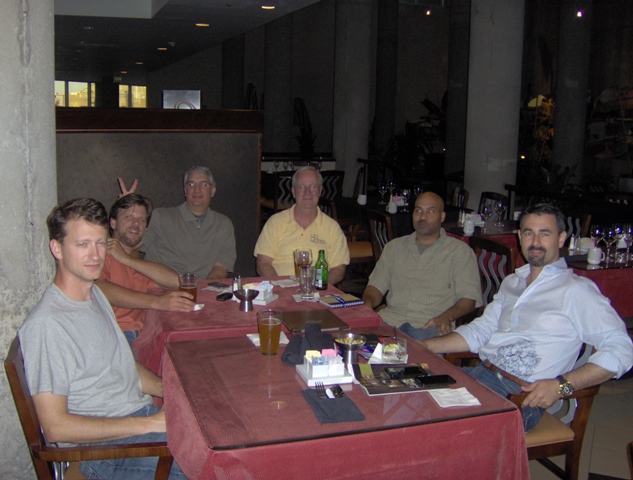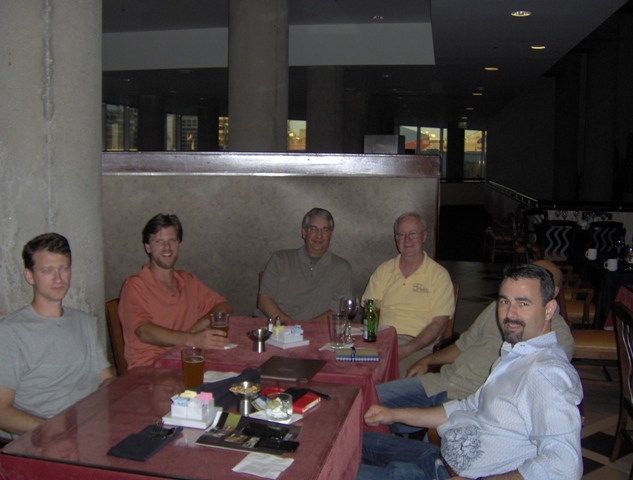 From Left to Right – Ken, Owen, Tim (misbehaving of course), Ned, Rory, Chris & his watch
Hopefully, I don't miss anyone: Great friends from Twitter met at the show @RemodelBuddy @SURemodel @robertrobillard @OneProjCloser @michaelanschel @GreenCurmudgeon