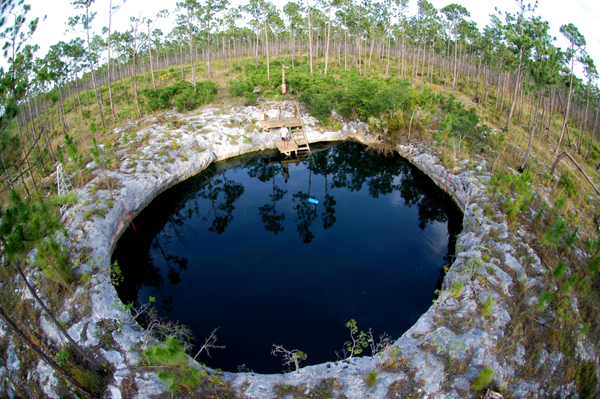 As a brief recap, in our on-going series about going off-grid in the 21st Century, we have covered numerous options from powering ones home to handling waste. This has led us up to one of our most basic needs: water.
For our first article in this series, I am going to turn it over to Todd Vendituoli (@talv58). Besides Todd being a contractor that works & lives in Vermont, he also spends the winter months working in the Bahamas. Nothing like being surrounded by water with nothing to drink. So with that, a quick word of thanks, and no further ado…
Fresh water and living on an island in The Bahamas
There are many things that we take for granted in our everyday lives and one of those is fresh potable water.  For some that is harder than for others and on an island, such as here, there are a few ways that fresh water is obtained. The island that we are on is Eleuthera, Bahamas and it is about 180 miles from Miami, Fl. The population is approximately 12-14,000 people and the island is 110 miles long.
The three main options:
The first is the oldest dating back many years and that is fresh water wells. In various places around the island there are wells or rather large holes that contain pure fresh water that has collected. There are also shallow drilled wells in the north that have aquifers beneath and they are still in use but cannot supply enough water for everyone.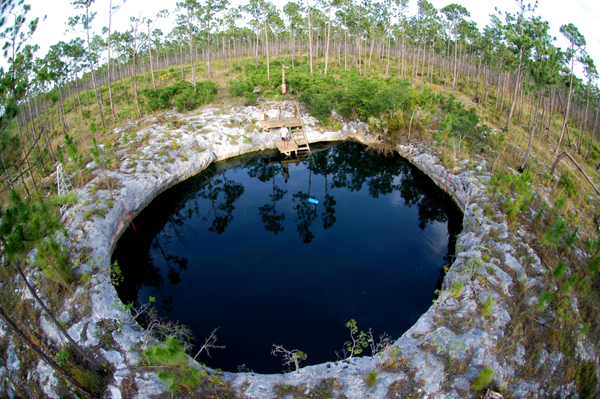 P3-Abaco-Blue-Holes-Credit.-Curt-Bowen.jpg
The next method of obtaining fresh water is through rain water. Many of the older homes have very large rain tanks or cisterns with some of them capable of holding around 75,000 gallons of water. This is collected through roof runoff, gutters and downspouts.  It is stored and pumped out as needed and the reason for such large tanks is that in certain years it may not rain a drop for 5-6 months. When that happens, you need to have a good supply stored ahead. As a note, there are little frogs that get into the tanks and make quite the racket but no one minds because it means the water is "sweet" meaning still good. Frogs are very sensitive to water issues.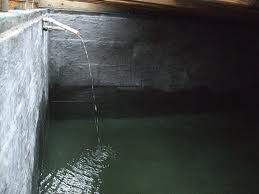 The last method is also the newest and that is desalinization. This has just happened in the last few years as a plant was built at the former Navy base. In this case there are wells drilled down through the rock until a source of salt water is hit. That water is pumped up and through a process of desalinization and reverse osmosis, fresh water is obtained. However it is a costly process and I was told that it takes 5 million gallons of salt water to make 1 million gallons of fresh water.  The remaining water and salt is then poured down another set of wells to be re-dispersed with the ocean water.
In our home we use two systems:
We have town water that is very reliable and has great pressure and we have a small cistern of about 3,000 gallons. The cistern is strictly as a reserve and just in case it does get too full we use that water for the plants if needed. Water here is a precious commodity no matter the source and most everyone here understands that and uses it wisely.
I would like to once again thank Todd for graciously writing this guest article. I would also encourage you to check out his blog: The Building Blox for "all things building" which also has a forum section for answering questions. If you are interested to learn more about his company and possibly hiring him, you can also find him on Facebook. While slightly off topic, as they say the apple doesn't fall far more the tree, our friend Nick from Cupboard's posted a great piece on Todd's son Tyler and the wonderful decorative lighting work he does which you might also wish to check out. Once again, thank you very much Todd.