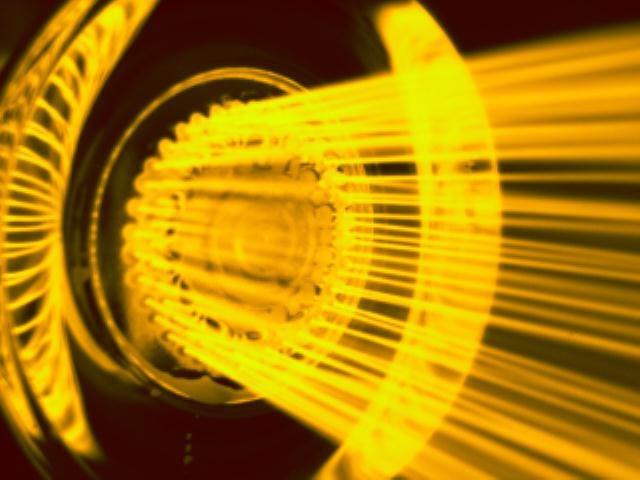 For the last 5 days, I have been attending The Snell Group's – Infrared Thermography Level II class Level 2 Infrared class being taught by Harold Van De Ven (aka Van). This make's the second class I have taken by The Snell Group, with the last one being taught by Don Thurmond & Jim Fritz. As I mentioned in a prior "recap" article, one of the great things about Snell is there many years in the field, and a core group of respected instructors which was shown to be an accurate statement once again.
Seeing I left off on Day 4, I would like to quickly cover day 5 and then do an update to the recap article referenced above. We started off the day with one more camera challenge before moving onto a final pop quiz & quick review. The camera challenge was one we had done earlier in our Level 1 training & is called Stump the Chump. Instead of being broken into groups, we were individually sent out to take an image that Van couldn't figure out. Not to be left out, the class got a chance on the three images he had issues with. The sole female in the class actually managed to stump all of us with her shot of an exterior light & control box. As you can see from mine above, that one was way too easy – but I just loved the shot (FYI – that is in Full IR mode with the amber palette chosen).
After the final quiz in the book, we quickly ran through some of the high points from the last four days… Day 1 – ASNT, Certifications / Day 2 – Temperature Scales & the Basics / Day 3 – k Values, Convection, IFOV / Day 4 – Thermal Capacitance, Diffusivity & State Change. As for the final chapter in the book on determining repair priorities – that wasn't even touched as it sat, but it was always part of the discussions over the last 4 days. After taking a quick break, we moved onto the (closed book) 40 question general & 20 question industry specific tests. I am pretty sure I missed a couple on the general but confident I did more than enough to pass that one.
As for the industry specific exam, well I knew I should have gone with the electrical & mechanical one… I selected the Building performance one (theoretically my primary focus, even though I do more electrical & mechanical infrared inspections) & I am not real happy about that one.  Not only was some of it not covered in the last 5 days, but some of the questions vary depending on one's climate / situation, or simply made no sense. As a quick FYI, if you are going to test on an ASNT standard, you might want to include that in the appendix like was done in Level 1.
Training Revisited (an update):
After finishing off most of my training last August, I did a battle of the trainers where I compared most of the trainers & providers which included the first Snell training I had. While I am not going to redo the whole article, I would like to add this one in as an addendum.
Support Staff – no issues with their website this time and great follow up by them on the class, etc… As a quick thought – it would be cool if they handled the hotel reservation — yes I had a small issue getting the correct rate – error Holiday Inn Express not Snell & it was handled when I arrived in Nashville
Hotel Vs Training Facility – no change though I liked the hotel in NC better – of course only having to drive 2.5 hours more than makes up for that
The Food Battles – whoops, I never mentioned the food once in the last 4 days like I normally do… Monday was finger food, Tuesday was make your own cold cut sandwich, Fajita's for Wednesday, and some d@mn good hamburgers (well make that one only for everyone & some hot dogs) for Thursday. While the food was ok it definitely wasn't as good as last time.
Power Point – very nice job, though it would be nice if the slides lined up a little better with what was in the book (some bullet points buried in text, some pics not displayed in book)
Instructor Vs Instructor – while all the single instructors types got beat up in that article, I have to admit Van knocked this one out of the park and has now turned it into a three way-tie for first with his compatriots & the Southface crew with Mike Barrik. I also have to give him props for not herding the class but simply stating his expectation at the start of the class "This is an adult class…"
Closing Thoughts & Trivia Answer
In closing, it was a great class (instructors & students) which I learned quite a bit from and if you are interested in infrared or even if you have been doing it for years, you really should look into getting trained by the Snell Group or at least one similar to them that teaches to the ASNT standards. In both classes I have taken with them, we have had people in them that have been using infrared for many years and they almost make the same comment to a T on how much more they have learned & how it will make their jobs easier.
Drum roll please…. The answer to day 3's trivia question is… every woman's best friend – the Diamond (The why according to RSC.org, and a chart via Engineer's Edge)