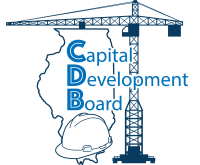 In the last few articles, we have discussed the timeline for the 2021 IECC adoption process in Illinois and looked at the residential proposals. Normally you might see 10 "commercial" proposals but this year there are a whopping 17 proposals, and I can say a few of them are doozies. It appears that the group that threw the code process on its head isn't done just yet & maybe trying to float a few trial balloons to see how things might go. The fireworks as they say, start this Wednesday & I will have info at the bottom if you wish to get involved or stay updated. So with no further ado…
C01 – Eliminate Roof Membrane Peel & Replace Exemption
Pg4: Submitted by Jeff Mang Consulting – Hope it Passes – Remove the State allowed "Peel & Replace" where insulation is not replaced or added. I think we have covered this enough before as many of the arguments used are bogus as pointed out in the text of the "why" portion.
C02 – Demand Responsive Control
Pg6: Submitted by Metropolitan Major Caucus (MMC) – Fail – This is the same as R05 with an exception allowed for hospitals & assisted living facilities. They wish to allow the utilities to be able to control heating, cooling, and water temperature settings as needed based on utility loads. Oh & then they also add in for lighting. Yeah, let's turn down the lights 10% that are already set to minimum…
C03 – Eliminate Thermal Bridging
Pg10: Submitted by MMC – Legit but… – This is to help eliminate thermal bridging at balconies and parapets modeled after "New York." There also happens to be a second version of this – C12 – which probably means this one will be dropped with later one adopted & modified as it is based off ASHRAE addendum
C04 – DX-DOAS
Pg14: Submitted by MMC – Fail – The devil is on the details & like above it should go through national first. There are exceptions but what works in Washington State does not mean it is plug & play here – there is a little more to it…
C05 – Required EV Spaces…
Pg18: Submitted by MCM – Fail – I don't know what is so hard to get – this is not the "Electric" code but deals only with Building Efficiency. You want this it is the NEC
C06 – Renewable Energy & Cert
Pg25: Submitted by MMC – Fail – Fail but this too shall pass soon as everyone wants to get to "Net Zero." Interestingly & may I add stupidly this only counts for roofs – folks we have these other huge areas that would be optimal for this which would have additional benefits like Parking Lots.
C07 – Grow Lights for Indoor
Pg28: Submitted by MMC – Good question but thinking more of a fail – Why – specific exclusion for "Cannabis" & large green house facilities aka let's hit the smaller greenhouses only as they don't have the lobbyists we do. I have no issues with the numbers but guess what it should apply to all. Sure, there is a number right now that applies to "pot" facilities (which is 2x higher than the proposal) but nothing locks that in & this doesn't force retrofits.
C08 – Electrify Everything… even if you have gas
Pg31: Submitted by MMC – Fail – Interestingly the "Residential" version (R06) was submitted by NBI of Oregon… This is getting old – wrong code folks & this does nothing to improve efficiency. Besides aren't you so worried about the grid (see C02 above) and then you turn around and really want to switch all commercial clothes dryers (some that do 250# of laundry a shot) all over to electric, along with hot water, furnaces &… I doubt that 2 – 4 degree temperature change is going to power all this.
C09 – Want Gas – you better be more efficient
Pg37: Submitted by MMC – Fail – Play nicely & you only must do 10 items but if you have gas, well than you make it 15 items… Efficiency is not defined as what power source you use, but the equipment used. Besides what is going to provide that electric, besides gas… Oh yeah you might add some renewables, coal is good, & then nuclear but then there is that small pesky issue of…
C10 – Battery Backup Ready
Pg40: Submitted by MMC – Fail – Wrong code… besides having done enough planning for power outages & issues you can't have a large enough battery bank to supply everything for long enough, you must have generators which run on… oh yeah, gas or even worse diesel. Now can this help for flattening energy spikes – yes but that is not what they listed this for
C11 – Allow for reroofing on flat roofs
Pg43: Submitted by NRCA – Fail – Ok we plan to lose on the roof membrane replacement, so let's leave it & can we just add another covering over it…
C12 – Deja Vu? – Thermal Bridging
Pg44: Submitted by Sciarra Architecture and Planning (SAP)– Might Pass – main point is to eliminate a loophole in IECC & bring it in line with ASHRAE but the nice thing about the IECC is you have a choice of compliance paths. You get to choose either ASRAE, IECC, etc… and you are not allowed to pick & choose between them. Both essentially get you to the same point, so the object is to not make everything match. With that said yes thermal bridging should be eliminated as much as practically possible.
C13 – Air Leakage
Pg47: Submitted by SAP – Probable Fail – As mentioned above, the object is to not make all compliance paths to match. Should all buildings be required to be tested – yes. Should they be corrected when found deficient, no doubt. Is 75 pa a better test limit instead of 50 pa? Well that truly depends, but for many facilities the answer is no which in some cases would require more gear &/or very specialized gear for no reason. Oh & it is hard to say test to X standard but at a different pressure than the standard calls for.
C14 – Fenestration & Shading
Pg49: Submitted by SAP – Fail – Deja Vu & this belongs going thru National
C15 – LMAO – Roofs again
Pg51: Submitted by NRCA – Fail – Hey, you know maybe the insulation is bad, & needs to be replaced – I see no reason to add any more back…
C16 – Envelope Leakage / Visual
Pg54: Submitted by NRCA on behalf of Darren Myers – FAIL – First I don't see what they are even trying to accomplish much less why the NRCA is part of this as it has nothing to do with them (well besides the politics of last session…) FYI – climate zone 5C is not found in Illinois – it is for "Cool Marine" aka Alaska so half of the "I/we are confused" used for the argument is null & void for this area.
C17 – Create New Appendix for a Commercial Energy Stretch Code
Pg60: Submitted by Midwest Energy Efficiency Alliance – Not Sure – This is to create a "uniform" stretch code based off the AIA's Net Zero "2030 Commitment."
Commercial is an interesting beast here as locals cannot change the adopted Residential code. Now with the Commercial version things are different as they make changes including adopting appendixes as long as it does not weaken what was adopted state-wide. With that, appendixes are worthless unless a locality adopts it so even if this is adopted in it's not enforceable unless…
Want to get involved?
As I mentioned above, this Wednesday the 13th at 1PM the first public meeting is being held. The main page which should list all open meetings, etc… is Illinois Energy Conservation Code – Illinois Codes. I highly suggest getting added to the Codes Mailing List. In order to do that, scroll to the bottom and there is an email address for Lisa – shoot her an email & you are in.