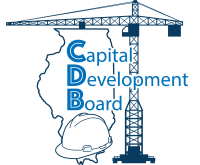 This adoption cycle is going to be interesting for not only Illinois but also for other states as they consider adopting the latest IECC.  Why might you ask? Well, that is because the same group that threw the code process on its head isn't done just yet & if this state is any indication… they might have lost a few battles in the appeals, but they are still trying to get things passed. Heh, the NAHB isn't the only one seeing red on this.
In a normal adoption cycle here, you are looking at 5 to 10 proposed changes depending on if it is residential or commercial. This year there are a whopping 17 for Commercial & 18 for Residential. 2021 Illinois IECC Proposals (This is a copy sent to us – the "official" version should be found at Illinois Energy Conservation Code – Illinois Codes but it's not live yet) As there is so many & the Residential Committee is meeting first (October 13th), lets take a quick Clif Notes look at them. FYI the page number maybe off by one – the number listed is the official page # listed in the document above.
R01 – Duct Testing "Floor Value"
Pg64: Submitted by "Me" – Should Pass Easily – Adds a floor value of 60 CFM for duct testing – for example, a 500 SF addition / attic conversion / tiny home – must be at 20 CFM leakage or lower now, which is essentially impossible due to you are not testing just the ducts, but the whole system.
R02 – Demand Controlled Ventilation
Pg66: Submitted by "Me" – Should Pass Moderate Debate – We covered this in our last piece on "We need more ventilation?" but allows Residential to join with commercial for Demand Controlled Ventilation based on containments / occupancy instead of requiring the system to be running 24×7 / always on
R03 – Mandatory EV Charging Station
Pg68: Submitted by NBI of Oregon – BETTER FAIL (Again) – Add definitions of an Electric Vehicle, charging station & require it in all new construction. Folks wrong code book – this one is about the Efficiency of a Home. You want to add this it should be under the "Electrical" portion of the code plain & simple.
R04 – Solar Ready Zone
Pg72: Submitted by Metropolitain Mayors Caucus (MMC) – FAIL – There is an appendix already for this that local units can adopt. Might we want to adopt said appendix statewide??? Well, then it should have been submitted as such.
R05 – "Demand Responsive Control"
Pg76: Submitted by MMC – Are you freaking kidding me aka BETTER FAIL x2- Yeah, lets give control of our thermostats, hot water heaters (electric), or Heat pump units to the utilities to adjust when they see fit… Quite a few problems with this – like most variable speed units need to use their thermostat to work as efficiently as possible & they run more efficiently at low speed – you jump the program up & then down by 4 degrees the system will kick in at a higher more inefficient setting. Utilities do offer a voluntary program, so if one was to believe the cost savings they could easily sign up (FYI only single stage units should consider.)
Interestingly they have the exact same thing in "Commercial" but have an exclusion for "health care and assisted living facilities, thermostat setpoints can impact more than just thermal comfort, and temperature can be part of the health care being provided. To ensure that this requirement cannot have an adverse impact on those services, these facilities have been exempted from this requirement." Guess health & thermal comfort don't apply to those staying in their homes or looking after one that doesn't want to go to an assisted living facility?
R06 – Electrify Everything… even if you have gas
Pg79: Submitted by NBI of Oregon – FAIL AGAIN – Who cares if you want a gas range, furnace, dryer, or water heater in your dream home? The Electrify Everything group knows you will be assimilated, so you will also have to add branch circuits & wiring as if you were installing Electric versions… You want to add this it should be under the "Electrical" portion of the code plain & simple.
R07 – Want Gas – you better be more efficient
Pg85: Submitted by MMC – FAIL – Oh you want gas or just have a line run to your place… well, you are going to have to add more "efficient" options &/or have an ERI (IECC version of HERS score) of 47 instead of 54 or 55.
R08 – "Energy Storage Ready" aka Batteries
Pg89: Submitted by MMC – Fail? – Concept is somewhat sound, you should have a spot for future upgrade of a Battery / Solar system. The devil though is a 2×4 space won't fly as most people will require more space than that especially if using TESLA Power Walls or something similar to work if power goes out. Minimum needs is two units for those that use gas – electric with a car… With that it is not an IECC item but rather falls under Electric which already governs space around panels
R09 – 12, 18 Here we go again – Roof recovering
Pg92, 93, 95, 97, 101: Submitted by CRCA, NRCA – Cold Reception with probable fail, but wow how much time can we burn? – These maybe mute, as it did manage to get through during the last adoption period & was heard on a few weeks ago along with many of the prior approvals (basement @4′ R15). Unfortunately, I missed it so we shall see if there is a fight or not.
R13 – R60, are you nuts?
Pg99: Submitted by NRCA – Maybe Modified Pass – Now come on, you know we don't want to add insulation much less increase to R60… While they are right that above deck insulation needn't be as high as listed, they took on a very wacky approach to accomplishing this. They could have easily followed the NAHB method for basements, or as I covered in the piece on "How Much Insulation is Needed" take a page from the commercial codes. With that R30 is not adequate for hot roofs
R14 – Increase Exterior Insulation – CZ 5 Only
Pg102: Submitted by PHIUS – Fail – Due to "condensation" concerns increase R5 continuous on exterior to R7 for R20 (2×6 walls) only – currently at 0. Somewhat valid concern but numerous factors affect this and time period is limited. I do expect this one to fail due to parties concerned
R15 – PHIUS Alternative Compliance Option
Pg104: Submitted by PHIUS – ??? – I truly expect this to fail as the codes & most places are loathe to list "private" organizations as recognized Compliance Options & one built to PHIUS would already be code compliant. The other catch is no Cert of Occupancy until Certification granted?
R16 – Go to 3.5 ACH or is that 2?
Pg107: Submitted by PHIUS – Fail unless revised & even then… – Interestingly they call for blower door tests to be dropped to 3.5 in one section & yet 2.0 ACH in another. I expect either they stayed with last terms revisions (ELR method submitted by EcoAchievers for essentially multifamily units & 4.0 for everyone else) or they may switch to the 2021 version which still lists 3 ACH for "prescriptive" while going with another "performance" option allows for up to 5 ACH. Going to 3.5 much less 2.0 is not likely to happen but it is worth a try. I was pleasantly surprised that 4.0 went through last time, and I must say though most builders I have seen or heard of are easily between 1.5 to 3.
R17 – Let's stick with 2018 Insulation Requirements
Pg109: Submitted by NAHB – Some concessions may pass? – You know for every $1,000 you price X amount out of a house… & having to increase door jamb size, adding exterior foam, & complying with this will cost $10,000… Should this fail miserably – yes, but politics does play a factor which is why this one might get interesting with a lot of competing groups like the NAHB and the Mayors going at it. Even if one fails there is still the second Public Comment period & even the finalization process where things can get turned around which we have seen happen before.
Want to get involved?
I really started following the Illinois issues back in the 2015 cycle when someone with an "agenda" tried pushing their take. Since then, I have stayed updated & tried to keep others up to date. This year as you saw I even added in two proposals that I think are worthwhile to all. Maybe you just want to stay updated, or do you have some thoughts of your own to add? Either way you can always sign up to get the information directly – simply go to Illinois Energy Conservation Code – Illinois Codes & scroll to the bottom. There is an email address for Lisa & she will gladly add you to the Codes Mailing List.