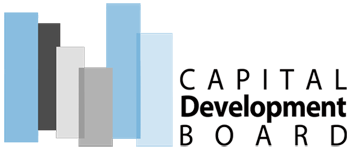 Based on the Administrative Rules for the Energy Code  (71 IAC 600.130) once the Advisory Council has recommended modifications to the Energy Code (See: Where we stand (Sub Committee's)), the Capital Development Board is to review them (9.11.18). As they review those amendments they are also allowed to accept, reject, or make changes on there own volition before submitting it to the JCAR process. (See: Timeline) Well guess what they did and it is for the better. (See: 71 IAC 600 (Draft 2018))
Overview:
The majority of everything adopted, changed, or stricken has remained with the exception of the biggest time waster of all the calls – the membrane peel and replacement definitions and exclusions. Not only were they trying to get around the intent of the code, but it was promulgating a very bad practice, but more on that later.
State Funded Buildings:
This one was not up to the advisory council though everyone was made aware of it; but state funded buildings will now also fall under the 2018 IECC. They eliminated the "variances" and replaced them with just a few exemptions however the CDB can modify requirements on a case by case basis. (pg. 6 – 10)
Home Rule / More Stringent Standards:
Both Commercial & Residential – no one can adopt any measures less stringent
Commercial – "Nothing… prevents a unit of local government from adopting an energy efficiency code or standards for commercial buildings that are more stringent than this Code. [20 ILCS 3125/45(a)]"
Residential – Maybe one day they will fix this – first they state that no one may impose a standard less or more stringent than what was adopted but then in the next section they state that there are two exceptions for those who had an energy code prior to May 15, 2009 or for municipality with a population of 1 million or more (Chicago) — more stringent only [20 ILCS 3125/45(b)]
Roof Membrane Peel & Replacement:
Say what? "Roof Membrane Peel and Replacement – Where an existing weather resisting roof membrane alone is removed, exposing insulation or sheathing and only a new weather resisting roof membrane is installed." Well that doesn't sound so bad right? Wrong – generally the only time you know you have an issue is when there are physical signs of damage inside or infrared thermography detects the issue due to wet insulation…
Notable Changes Covered in Earlier Articles & Code Cycles:
Commercial & Residential- Light Efficacy Rate now at 65 lumens per watt from 55
Commercial – C402.2.2.1 Roof Assembly Insulation Section is stricken (though I think this was from the 2015 update as the language does not match the 18 version & the requirements in table C402.1.3 still apply)
Residential – ACH Rate now set at 4 ACH instead of 5 with an exception for townhomes
Residential – Basement wall insulation now back in line with code (10′ down)
Residential – updated Fenestration U Values
Residential – updated Ventilation table to revert to the older Ventilation standard (1 cfm per 100 SF & 7.5 CFM per bedroom + 7.5) — yes this is a good thing (See – Ventilation Debate)
Residential – All AHJ's have to accept ERI, it is no longer an option & it must follow standards listed not the modified "I hate RESNET" ones taught to some inspectors
What's Next:
The remainder of the proposed timeline is:
August 2018 – CDB votes on adoption/submittal to Governor's office for review (required to be 1 year from publication)

This was completed September 11th which is actually fine as DOE actually lists the publication date as November 2017

August 2018 – Council gets final submittal
September 2018 – JCAR process begins (includes a period for public comment)   45 Day Public Comment Period Starting December 7th 

This is generally done pretty quickly unless there are computer issues like happened with the 2015 version
Expect a fight over the roofing – as for how far this goes that might prove interesting

October/November 2018 – Council/CDB staff review first comment period submittals
February 2019 – Final rules to Council/staff
March 1, 2019 – Code should take effect (per EEB Act)
In essence though, most residential builders now know what the changes are & this shouldn't be an issue for most as most are already below 4 ACH and utilizing LED bulbs throughout their homes (besides who has yet to have a failed inspection over a lightbulb). We may actually see more traction with the HERS/ERI portion besides just utilizing the UA trade off as the number required is not as low & as mentioned the officials have to accept it & the shenanigans many raters had to jump through no longer apply.