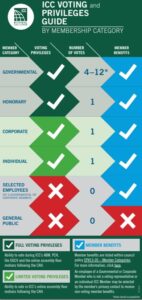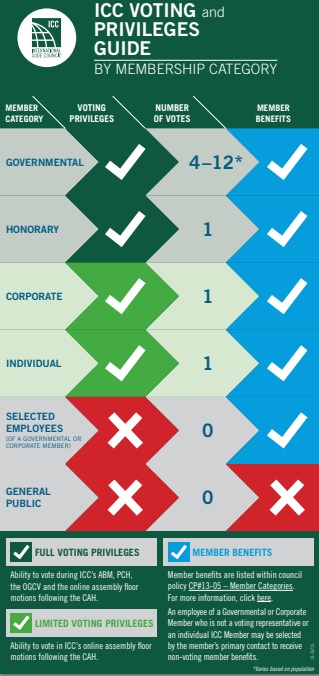 In a prior post we discussed the latest building code cycle; particularly the process which got turned on it's head with many groups; but in particular the NAHB seeing red. Speaking of turning on it's head Covid-19 popped up further throwing things into disarray. Now things are finally settling down so let's see where things stand now and also take a look at the commercial portion & what got overturned by the governmental voting.
Commercial Changes Overturned:
CE5-19 Part I………………AM……………………………….D
CE7-19 Part I………………AM……………………………….D
CE12-19 Part II…………….D …………………………….. AS
CE49-19 ……………………..D …………………………….. AS
CE56-19 ……………………..D …………………………….. AS
CE150-19 Part I…………..AS ……………………………….D
CE150-19 Part II………….AS ……………………………….D
CE217-19 Part II………….. D………………………………AS
CE262-19 …………………… D………………………………AS
CE264-19 …………………… D………………………………AS
AS Approved as Submitted
AM Approved as Modified at the Committee Action Hearing
AMPC Approved as Modified by Public Comment
D Disapproved
CE5-19 Part I – Disapproved: C101.3 Intent. This code shall regulate the design and construction of buildings for life safety along with the effective use and conservation of energy over the useful life of each building.

The energy code was never designed for "life safety" & it appears that the "government" members agree. I can't really see why it was approved in the first place as that is a pretty big stretch.
Want funnier, codes designed for "primarily for human comfort" – yeah that one got shot down by everyone.

CE7-19 Part I – Disapproved: C101.3 Intent. …effective use, conservation, production, and

conservation

storage of energy…

I think this one will be back – as we get to "Net Zero" being required you do have to look at all three items. You can only drive efficiency & conservation so far before you need something to offset the energy needed to run things like the lights, HVAC, equipment, etc… and as the wind doesn't always blow or the sun always shine…

CE12-19 Part II Approved: R102.1.1 (IRC N1101.4) Above code programs. 

Now this one is funny as "Part 2" is for "Residential" not commercial, but it states that if a backstop is necessary for the ERI then one should also be for any other above code program.

CE49-19 AS: C407.3 Performance-based compliance. Compliance based on total building performance requires that a proposed building (proposed design) be shown to have an annual energy cost that is less than or equal to 80 percent of the annual energy cost of the standard reference design. (It has been 85% since 2012)
CE56-19  Approved: Add "greenhouses" to the fenestration requirements if it has supplemental heating or cooling… "Reason: Greenhouses are currently exempt from the energy code through the low-energy building path even though they can use substantial amounts of energy. This proposal places commonplace envelope requirements on the structure when it is being mechanically heated or cooled. Low-energy use greenhouses structures are still exempt if they have a low energy usage per square foot in line with C402.1.1."

Really? Lets apply standards designed for regular buildings to keep heat gain out so they can use more energy during the winter? As for structures connected to a building, I am not sure it should be counted as a "greenhouse" but rather a grow house and then I agree for the most part as most of them use special lighting anyways.

CE150-19 Part I Disapproved: C403.11.3.1 Protection of piping insulation (Mandatory). Pipe insulation shall be removable & not use adhesive tape (so as not to damage pipe insulation).
CE150-19 Part II Disapproved: R403.4.1 (IRC N1103.4.1) Protection of piping insulation. Same as above
CE217-19 Part II Approved: RESIDENTIAL – clashes with other 1104.2 listed in prior post (#electrifythis)

R404.2 (IRC N1104.2) Electric Vehicle (EV) charging for new construction. New construction shall facilitate future installation and use of Electric Vehicle Supply Equipment (EVSE) in accordance with the National Electrical Code (NFPA 70).
R404.2.1 (IRC N1104.2.1) One- to two-family dwellings and townhouses. For each dwelling unit, provide at least one EV Ready Space. The branch circuit shall be identified as "EV Ready" in the service panel or subpanel directory, and the termination location shall be marked as "EV Ready". Exception: EV Ready Spaces are not required where no parking spaces are provided.
R404.2.2 (IRC N1104.2.2) Multifamily dwellings (three or more units). EV Ready Spaces and EV Capable Spaces (minimum 2 – to 20% rounded up to the next whole number).

CE262-19  Approved: Appendix CA — Only counts if local jurisdiction adopts "appendix"

103.6 Interconnection pathway. Construction documents shall indicate pathways for routing of conduit or piping from the solar-ready zone to the electrical service panel and electrical energy storage system area, or service hot water system.
Add new: CA103.7 Electrical energy storage system-ready area. The floor area of the electrical energy storage system-ready area shall be not less than 2 feet in one dimension and 4 feet in another dimension, and located in accordance with Section 1206.2.8 of the International Fire Code. The location and layout diagram of the electrical energy storage system-ready area shall be indicated on the construction documents.
Revise: CA103.7 CA103.8 Electrical service reserved space. The main electrical service panel shall have a reserved space to allow installation of a dual-pole circuit breaker for future solar electric installation and a dual-pole circuit breaker for future electrical energy storage system installation These spaces shall be labeled "For Future Solar Electric and Storage." The reserved space spaces shall be positioned at the end of the panel that is opposite from the panel supply conductor connection.

CE264-19  Approved: Creates a new Appendix "AX – ZERO CODE RENEWABLE ENERGY STANDARD" — Only counts if local jurisdiction adopts "appendix"

AX101 PURPOSE The purpose of the Zero Code Renewable Energy Appendix is to supplement the International Energy Conservation Code and require renewable energy systems of adequate capacity to achieve zero-net-carbon.
"Reason: The new appendix deals with renewable energy and creates a path to a Zero energy design approach, similar to the zEPI that is already found in the 2015 IgCC. It is designed to build on top of the IECC which already sets the minimum energy efficiency requirement. By putting this information in an appendix, jurisdictions will have the option of adoption of these provisions in order to establish Zero as the energy target they wish to achieve."
"Cost Impact: The code change proposal will decrease the cost of construction. The overall cost of construction and operation of buildings constructed using the Zero Annex will be lower than other comparable buildings."
Nice try on wording but "cost of construction" does not include "operation of buildings". Lets not kid each other, the initial cost will be higher (especially if adding "carbon" in) – the cost of operation should theoretically be lower but maintenance, installation, etc… can have a major impact on that – and yes in some cases cost more to run than a regular "code built" structure.
Where the codes stand now:
As mentioned before the NAHB and others have filed multiple appeals as of May 8th (final day of appeals). The ICC has broken these down into 5 distinct types:
Preemption — Three of the appeals assert that certain code changes are preempted by federal law.
Scoping and intent — Two of the appeals assert that the scope of certain code changes extends beyond the "Intent" section of the respective codes.
Voter eligibility & Impact of online voting — Discussed in prior piece – but this has already been looked into & all voters were deemed eligible. Also being discussed is the use of voting guides – what's good for the goose isn't good for the gander?
Technical— One appeal questions the technical merits of denial of the appellant's proposed code changes.
The ICC had 30 days to respond but due to the Corona virus issue and the magnitude of changes there was an additional 45 days granted  to setup the appeals. While they had till July 22nd they had everything completed by July 8th with an initial appeals hearing set for August 7th. For more on the appeals & to see who is appealing what, you can go directly to the ICC 2019 Group B Appeal's site.
One other interesting twist on this is the new "Blue Ribbon" panel with an emphasis on the Code Development Process which is scheduled to meet July 29 & 31st.
Needless to say there is going to be a few months before we find out how the final code version will shake out from this mess.
Want to participate?
Final deadlines for comments / presentations are as follows:
Committee Reconsideration: August 11
Federal Preemption: August 17
Scope and Intent: August 19
Impact of Online Voting, Cost Impact, Voting Guides: August 26
Voter Eligibility, Validation Process: August 31
Submit your comments and requests via email to Mike Pfeiffer, P.E., Code Council Senior Vice President of Technical Services.

Those interested in participating during the hearings are strongly encouraged to use the presentation template… The template ensures the quality and formatting of the presentation follows the recommended presentation guidelines. All presentations will be posted to the Code Council appeals webpage as they were submitted, without edits. Please note, our event system does not support Adobe (.pdf) or Microsoft Word (.doc) files for presentations. Only Microsoft PowerPoint (.ppt) files will be accepted. Presentations are due a minimum of five days prior to the respective hearing. Any presentations submitted after the deadline will not be accepted or permitted at the hearing.

Prior to the hearing, presentations will be forwarded to the Appeals Board for review, incorporated into the Webex Event system, and posted on the appeals webpage. The Webex details will be sent to those who confirm participation via a registration process. The hearings will also be broadcast via YouTube for those who would like to view but not participate. There will be separate registration process for viewing on Youtube.

Following each hearing, actions taken by the Appeals Board and all related documents will be posted on the appeals webpage.