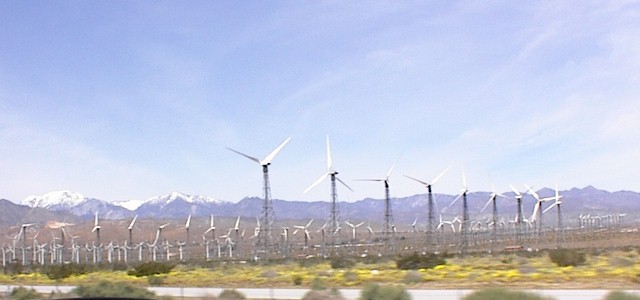 Just as quick recap, in the last few posts we started off by specifying the "what we want to do", followed up by the three most common stumbling blocks people run into & worked on getting a realistic initial sizing requirement for our electrical needs. Unlike the last two articles, that have seemingly been more focused on the issues and problems one is likely to encounter, the remainder get to focus on the actual "how can we get there." Personally I think looking & forcing one to consider the problems up front, not only saves time later but generally money. We are also going to simplify things, by talking about a new house in the design / construction phase. With that said many of these items can be applied to existing houses.
5 Main Types of Power & Sizing
As we mentioned before, there are 5 main ways that power is generated in this country and are applicable to going off the grid; Solar, Wind, Hydro, Combustion, and Geo-Thermal. Based off your initial sizing requirement (and not forgetting about additional loads for a water pump, etc…) one can start looking at the feasibility of each system &/or start looking at ways to reduce the usage requirements. For example, my current house would need a 16 – 20 kW system to go off the grid, whereas this home from Meritage Homes only requires 5.6 kW to reach the vaunted net-zero (produce same amount of electricity that you consume). Now based on the home-owners usage patterns that amount may or may not be enough, you can easily see how you build the house can play a major impact. (We will have more on this in later articles)
Choosing your System:
In some cases, one power source might be adequate, while in others you might want to take a page out of your electric utilities playbook & supplement your primary power source with one or more options. For example, one might have a wind turbine that powers the house most of the time, while you may rely on the solar system for times of high usage & to keep the batteries charged up. With that said, let's take a brief look at each of the five options.
Solar:
By far this is the most popular option out there, and hyped by many as the means of solving our energy problems. Unless you live close to the Poles where there is little sunlight during the winter months (i.e. Alaska, Canada territories, etc…), or it is a really cloudy stormy day, the sun will be there and provide plenty of visible & ultraviolet light (photons) to your Photovoltaic (PV panels) which in turn gets turned into electricity.
Now before anyone gets the wrong idea, even though I mentioned Alaska above, there is another side of the coin. Due to the cooler weather (PV panels produce electricity better at lower temperatures) & the 18 – 24 hours of sunlight during the summer can make this an ideal choice for summer use & cabins. I would say if there was any drawback to this system, it would be the amount of space required for larger arrays, and how it must be pointed in a specific direction & angle to get the most from it.
Wind Power:
While this option is not as popular as solar, it is picking up as another viable form of producing electricity. Out west we used to see windmills that were used to pump water from the ground, and now we have wind farms popping up in many of those same locations producing MW's of power. Another driving force behind this is The Pickens Plan, which I encourage you to check out.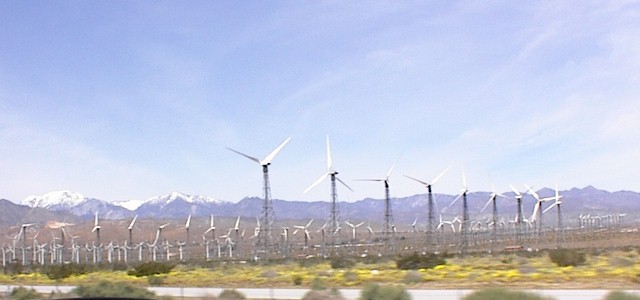 While a few used to create their own little wind turbines for personal use, more and more companies are starting to see a market for this & you can even get them from the Home Depot. Basically a wind turbine is a propeller mounted to an alternator – as the propeller spins the alternator; it produces electricity much like your car alternator does. While it used to be that if the wind wasn't blowing constantly at 25 MPH or so, the turbines would not produce electricity optimally. By matching the system, the blades, with the average wind speed, some will produce the rated power at speeds as low as 3 MPH.
Hydro-Electric:
I will admit it, you guys can keep everything else and I will take hydro power any day of the week & twice on Sunday. With the proper setup, you don't even need to worry about a backup source as you just increase the amount of water running through the system. Hydro-power has been in use since the dark-ages with water wheels up through modern times with places like Glen Canyon Dam. (Picture is of the turbines that they use for producing power)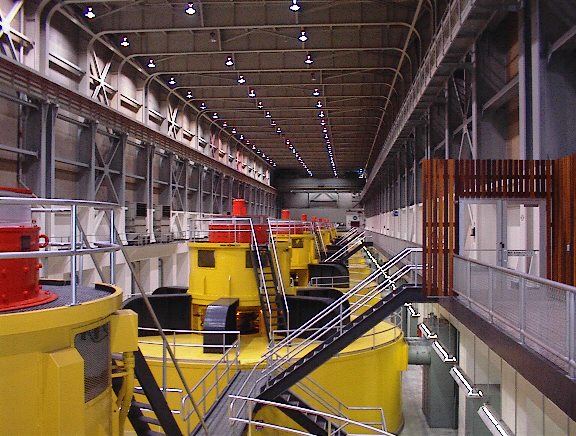 Ahhh, but there is a catch, right? Actually there are two and the first one relies on simple physics (head (feet) x flow (gpm) ÷ 8 = Watts). In order for the water to produce enough power, you need either a lot of it flowing like in a swift moving river &/ or pressure (think of water going over a waterfall – the more it drops, the more pressure is exerted when it reaches the bottom) aka head. The second catch is the biggest issue and that involves the federal government and an overabundance of regulations. While it is not an impossible task, be prepared for some challenges.
Combustion:
Combustion engines can be run off almost anything – while one can use coal or wood to power a steam generator that would be pretty rare for one going off grid. More commonly it would be a generator run off of propane, gasoline, diesel, or natural gas. Personally I don't see how one using a natural gas line would be considered going off the grid, but to each their own.
There is another type of combustion power which is being sold / marketed as green which is using a fuel cell / hydrogen. One that has been making waves recently is called the Clear Edge 5. (The link takes you to a diagram of it & how it works) For a mere $56,000 it produces 5 kW of power by turning Natural Gas into Hydrogen. I must admit that while the price sounds steep, the benefits (no backup power needed, no issues with over production, it also multitasks as a hot water heater) the idea behind it sounds intriguing… well, until you consider that heat is wasted power. While they try to harness this for heating water this one puts out over 70,000+ BTU of heat per hour (enough to heat 143 gallons of water 60 degrees per hour – sounds like a lot of hot showers ) per their own statements. Basically that equates to an efficiency rating between 16 to 20%.
Geo-Thermal:
In simplistic terms, geothermal power is produced by using the hot water or heat from the planet to produce steam which drives a steam turbine. As there are so few areas in the world capable of economically producing geothermal power the chances of a house using this is minimal. For a more detailed explanation, there is this article on it in Scientific American. While they do mention residential units at the end, these units are not for producing power, but rather for heating and cooling a house which we will discuss in a later article.