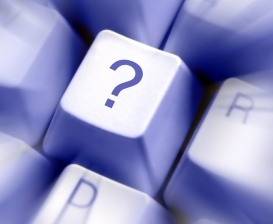 If you have been following the HTRC for any length of time, you know that every two weeks we generally participate in something called a "Lets Blog Off" which started up just a little over a year ago. Since it started, this will be my 24th Blog Off out of a total of 33 ones. This week's Let's Blog Off, is based on the why do you participate & what changes or thoughts do you have on the future of it. Along those same lines, I know I have (and I have also seen many others) questioned on just what is & how do I participate? So why not wrap it all up in one quick article.

What is a Let's Blog Off?
In a nut shell, a topic is posted on http://letsblogoff.com approximately a week in advance where any blogger can post their thoughts about it. The only "rules" are that it is posted and tweeted to @LetsBlogOff on the Tuesday listed before 9 PM EST & the "badge" is part of the post. They also have a "registration" page which new posters can use, but it really is not a requirement (more of a let us help you & make sure the info used is correct – name, blog name, etc…) The only other unofficial rules is one shouldn't use it as spam pitch, and should also use the hash tag #LetsBlogOff, so others will have a chance of seeing it when it comes out.
I want to use the badge but it just doesn't seem to work…
Ah yes, I have had that problem before, so I don't even bother trying to use the script. Simply right click on it & select "Save picture As". Then depending on your blogging platform – simply insert it into the post where you want it.
Do I have to tweet others posts, or add the table at the bottom of my post?
No, you don't, but part of what has made this so popular is the camaraderie among all the bloggers that do participate. I generally try to RT the posts I have read (minus the one or two blatant sales pitches that have snuck in) not only because it is considered nice, but many that participate are downright good wordsmiths with an interesting take that I think my followers might like checking out. As for the table, I can't really think of a good reason not to include it &since the very beginning before they had the tables available, we always listed everyone & encouraged others to check them out.
How do I get the bloody table to work?
Ah yes, that fun table & WordPress – what a freakin nightmare. The trick in WordPress is to get everything done with your post in Visual Mode & then switch over to HTML view. Scroll to the bottom & hit the Return or Enter key, paste the script language & save. DO NOT go back into Visual mode until it has been saved. Even then I have had issues once or twice so I also hit the enter key after the script line & add a period as shown below.  Be forewarned – I have had issues when I go back later to do an edit, so if you do an edit – I recomend going back to the HTML view & saving.
of course in their blogs…
<script type="text/javascript" src="shoe shaped bath tub, some interesting news piece, or a challenge is presented to them.
Why do I participate or choose not to?
Seeing this is one of their questions to all the bloggers out there, I guess I should answer it… In most cases if I can't find a way to work it into my blog, I will skip it (and of course there was that period of time where I just needed a break). Fortunately for many of us with business specific blogs, we have been able to bend the questions to something that will fit in.
With that said, a few more centered on the house, design, and architecture would be nice to see occasionally. Not only would this assist those bloggers in those fields (still part of your core group), but for many others not directly involved might love to take make their opinion heard.  Unfortunately I would say the desire to expand the reach has turned into a place where kitchen or bath design, or anything relating to the house being excluded is actually holding back the expansion some. Shoot, everyone lives somewhere… With that said, that is just my .02 and I look forward to seeing what others have to say either in the comment section below & of course in their blogs…

.