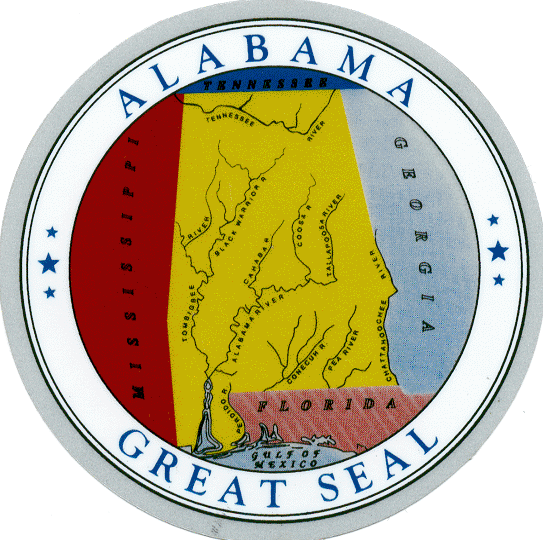 Yesterday, I attended the Alabama Energy Code Training program put on by the Home Builders Association of Alabama for two primary reasons; to see if there were any changes (this state is great at putting information out – not), and how the "code officials" & affected agencies were handling & interrupting it.
This class was handled by Bret Warren, which makes this the third or fourth time I have had the pleasure of attending one of his talks or classes. For years he has been the voice of the Alabama associations "energy" matters & he is generally quite knowledgeable about it. Yes I did say "has been" as it appears he is off to greener pastures in Georgia and this is his final hoorah.
The Code:
For the first part we looked over the code (AL 305-2-4) which we have already recapped here on the HTRC. With that said he did include a few little tidbits on why some areas were changed & were not.
Deletion of the "programmable" thermostats – they are too confusing for some people & the HAC people were up in arms on having to go back every two weeks to reset them (yes I left the V out on purpose – but that is for a little later)
Residential pool section, heaters & covers being deleted – well here in Alabama pools are considered "commercial" & handled by that board, so even though it was deleted in the residential section, it still applies as it is in the commercial section.
Foundation & slab insulation no longer being required – termites
As for the "above code programs" – yeah no one knows what counts & everyone is basically ignoring it as some locations are in the process of adopting the IECC 2012, & builders are still moving forward with ENERGY STAR, LEED, Alabama Saves & others programs without one paper being filed
The Code Officials, Interpretations, Tips & Misc. Notes:
Bret did start off with the "why" (BS4D – Energy Codes) & that this change only gets us to the 18% mark as compared to the 30% required by 2017 – As Alabama probably doesn't have $5.70 to send back to the feds, much less $57 million, there will be more changes down the line
"Floor space insulation is stupid," "trying to install R8 insulation isn't going to happen in the attics for ducts 12" or larger," & "the savings are minimal" – The answer, go with a tradeoff which for most will be bumping the attic insulation up to R38 or 45 & verify that the savings is as good or better with ResCheck, Manual J or via a

HERS Rater

. Cost wise it is a no brainer
Manual J's & D's – while they have been mandatory per the HAC board, hardly anyone has been doing them as most Building Departments have not been requiring them…
It appears Huntsville & a few others are going to mandate them now & not just an "attestation" that has been acceptable for years
The "Alabama Board of Heating, Air Conditioning & Refrigeration Contractors" aka HACRC or just HAC was quoted as "strongly reminding" all contractors that a manual J & D are required & if we are called out to a house we require it before we go out there. (440-X-5-.01 & 5-.03)
A few joked that the HAC board is going to have to soon add the V back in as we hit the 2012 IECC which requires "ventilation" & many homes we are building need it now
You could easily see that some are going to have issues as they can't quite grasp the facts that a house built to code needs only a ton per 800 SF, much less a well built one only needs a ton per 1200 to 1500 SF

Duct Testing or Duct Blasting

– July 1st is still the date when it is mandatory for those areas not already requiring it
(Update) Only Pell City & Irondale still consider changing out the "air-handler" is a substantial enough change to warrant a duct test – that is going to cause some problems as most older duct jobs average 25+% leakage.
Huntsville maybe doing their own testing
Almost every other one is leaning towards independent third party tests with a few also leaning toward contractor being able to self – test
Blower door test – bye, bye, bye as the code officials are mainly just going to be adding a few items to their insulation checklist & there is no delay on that
Lights – half of the bulbs must be efficient, a few scoffed while the rest are already there
Air sealing behind tubs & corners – there is a lot of confusion by all parties on how & when this will be checked.  For corners we recommend a three stud corner (bottom of piece) while behind tubs varies based on access & one should consult with their AHJ
Knee walls was another interesting topic especially in regards to using house wrap with answers ranging from no way to sure that's fine – check with your AHJ though we will generally lean more towards using DOW SIS panels, foam board or thermal ply properly sealed
A gentle reminder – if you are building in an area without "code officials" you are still on the hook as the lawyers are everywhere
October 1st? That is still the target date with some set to require it for jobs permitted after that date while others still need another month or two
There was very little talk about the building code portion of the requirements which in most cases is going to impact more builders up here than the "energy portion".
Most "North Alabama" areas are still on the 03 codes and with the exception of the HVAC portions, most builders have or are very close to the "savings" needed to meet the 09 Energy Code
Heh, hopefully my seminar on both the building & energy code changes is one chosen for the

Fall Home & Garden Show in Huntsville

coming up Sept 7th.
Catching a Class:
So would I recommend shelling out $50, $75 or $150 to attend this 4 hour class… Yes & No
If you are already building "green" (LEED, ENERGY STAR, Alabama Power's Earth Cents, etc…) or working in areas like Vestavia Hills, then you already are living it & then some. Of course if you are not, this was all Greek to you, &/or you work in multiple areas, it might well be worth it just to hear what the code officials are saying & planning as it is their interrupting of the code that counts.
The scheduled classes & flyer (8 AM – Noon or 1 PM – 5)
Aug. 15: Mobile/Baldwin Co. (5 Rivers Resource Ctr.)
Aug. 16: Mobile/Baldwin Co. (5 Rivers Resource Ctr.)
Aug. 22: Huntsville (Huntsville/Madison County Builders Association Office)
Aug. 23: Florence (Richards Center)
Aug. 28: Pelham (Alagasco Southern Operations Ctr.)
Aug. 29: Tuscaloosa (Dept. of Transportation Office)
Aug. 30: Montgomery (Home Builders Association of Alabama Office)
Sept. 5: Oxford (Friendship Community Center)
Sept. 6: Opelika (Opelika Event Center)
Sept. 12: Dothan (Clarion Inn)
Sept. 20: Montgomery (Home Builders Association of Alabama Office)
Sept. 27: Montgomery (Home Builders Association of Alabama Office)
Need more help, got questions?
Come see us at the Fall Home & Garden Show in Huntsville September 7th – 9th, check out all the resources available on the HTRC, on the AlaGBS site, or contact us directly.
So would