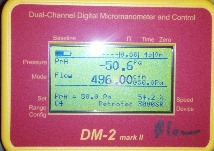 ACH or ACH50 stands Air Changes per Hour. It is a standardized measurement using a calibrated blower door designed to see how leaky a home or building is. While the test & many of the terms are a popular means of expressing leakage, they can also be very misleading.

The blower door was invented in the early 70's, but it wasn't until 1980 that the first commercially available unit by Gadsco was released. It also wasn't until 1979 when many individuals learned how much air leakage impacted the homes. In 1979 a story was printed in the New York Times about Gautam Dutt discovering how air was being lost through the attic, which helped explain why these homes were losing 3 to 7 times more heat than the models projected.
ACH is derived using a blower door setup to depressurize the house by 50 Pa (Pascals) with respect to the outside. When this mark is reached one reads off how many Cubic Feet of air are required per Minute (CFM) to keep it at that pressure. In order to get the ACH number you simply multiply that number by 60 and divide that number by the total volume of the conditioned space. For example a 1500 SF ranch house with 8' ceilings has a volume of 12,000 Cubic Feet of Air. If the CFM reading is 1200 CFM and you multiply that by 60 you get 72,000. Dividing 72,000 into 12,000 would equal 6 ACH.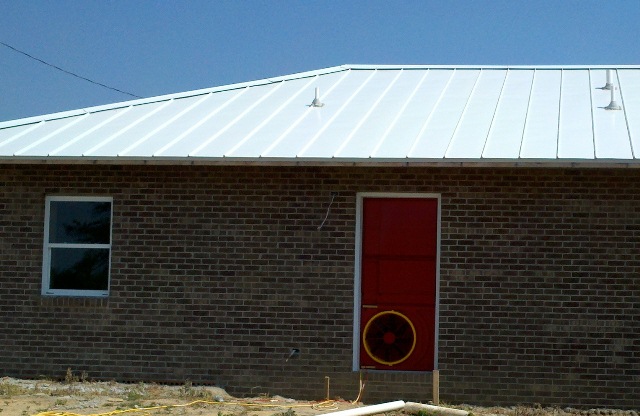 Numbers don't lie but… ACH numbers are tilted in favor of larger houses and or ones with more volume (taller walls, cathedral ceilings). For example taking that 1500 SF house above but using 10' tall walls lowers the ACH to 4.8. One other factor to remember, the blower door is creating an artificial environment to see how leaky your house is. So, just because your house tests out at X# of ACH, does not mean that your house actually changing out the air at that rate normally.
Codes & Programs:
The 2009 IRC requires all houses to be at 7 ACH or less which isn't that difficult as most quality builders are already hitting 2.5 to 5 ACH. ENERGY STAR bases their requirements on one's climate zone as shown in the picture below. The 2012 IECC also took a similar tact and requires all homes in Climate Zones 1 & 2 to be at 5 ACH or better, while the rest of the US needs to be at 3 ACH or less.

PassivHaus has the strictest requirement which requires a 0.6 ACH. California's 2013 Title 24 program appears to be adopting 3 ACH across the board. ENERGY STAR Canada requires a 2 or 2.5 depending on one's location while their R-2000 program shoots for 1.5.

Money talks… While everyone would love to see a 0 ACH, it is quite frankly impossible and you would be spending quite a chunk of change trying to reach it. With that said, if one is building a new home, a good rule of thumb is to take the SF of the house & divide by a third to get a CFM target (up to 900.) For many older homes one can generally get a 20 to 30% reduction pretty easily with some
targeted air sealing
& keeping up on the
maintenance
without having to rip into the walls.  For more on this including
warnings & ways to create your own blower door
, check out our
Air Sealing series
.