Welcome to KBIS New Orleans 2013

It is always interesting checking out the local displays – amazing woodwork, journey & cause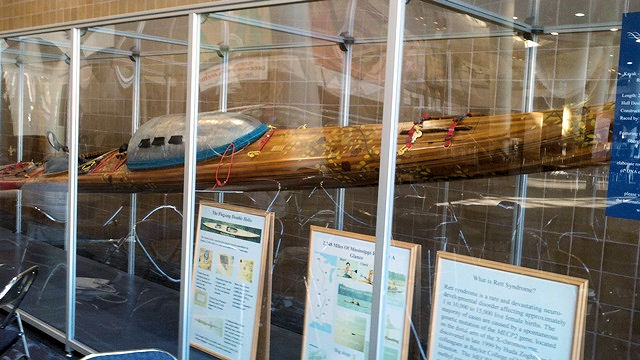 Even if you don't sign up for classes, there are always some good learning opportunities on the floor. Modenus group talking about Blog Tour finds & upcoming designs & materials seen in Cologne, London, New York & New Orleans.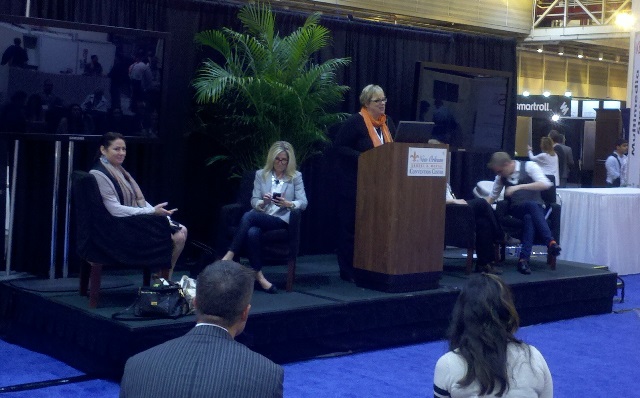 It's also a great time to catch up with old friends, meet new ones & finally be able to put a real face to name – The three Musketeers starting from my left; Nick Lovelady aka @Cupboards, Arne Salvesen aka @ArneSalvesen & Jeremy Parcels aka @rjmcontractors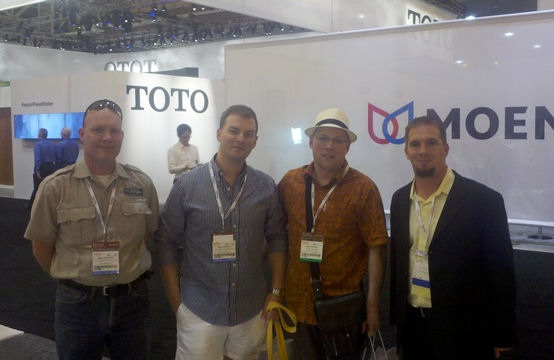 This was pretty close to the first picture I took & automatically thought, Kohler owes JB some royalty money… The first two panels on the left are from their booth which was hopping (ahhh the joys of a contest). The hype can be seen in the top right which is a shower head speaker. If you are anything like me & going – no way my wife &/or kids spend to much time in the shower, well the speaker is removable so they aren't limited to staying in the shower while their favorite song is still playing…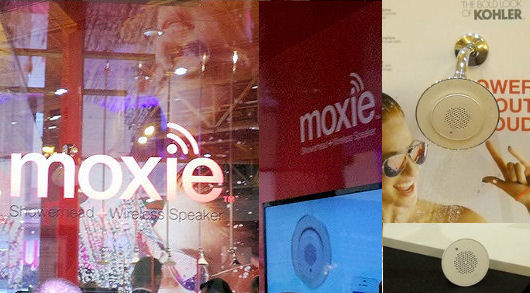 Needless to say I did tweet the first picture with my thoughts on royalty, to which JB says "ha! it is surprisingly close to our broadcast icon. then again there is a cola company…"  I say no contest, but hey why not let you decide?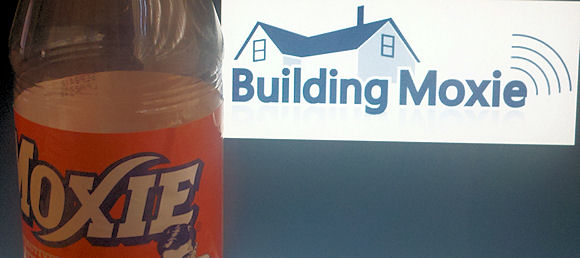 One of the cool things is one can see what is behind the cover or hidden in the wall for example this shower by Kohler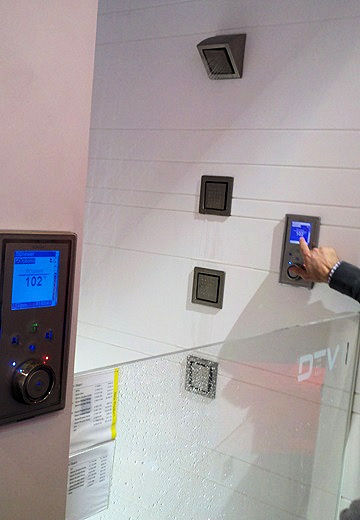 requires just a little wiring & plumbing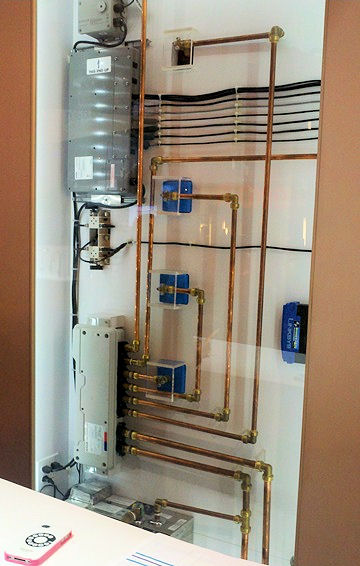 or this air jetted tub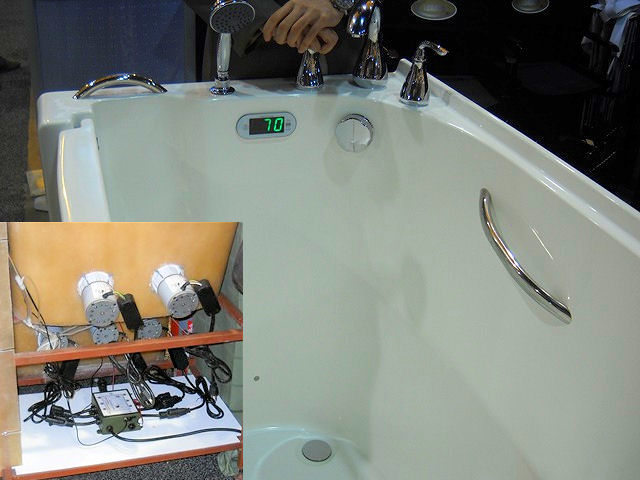 Speaking of marketing to seniors, you also have this Sensasia Independence Shower where you program the temperature you like, close the door & press the Start button (above the right grab bar). Once it reaches temperature it automatically shuts down so when you press start again from inside (or the caregiver from outside) it starts up already at temp. (If you do have a tankless system, be warned as you might run into an issue with a cold water slug)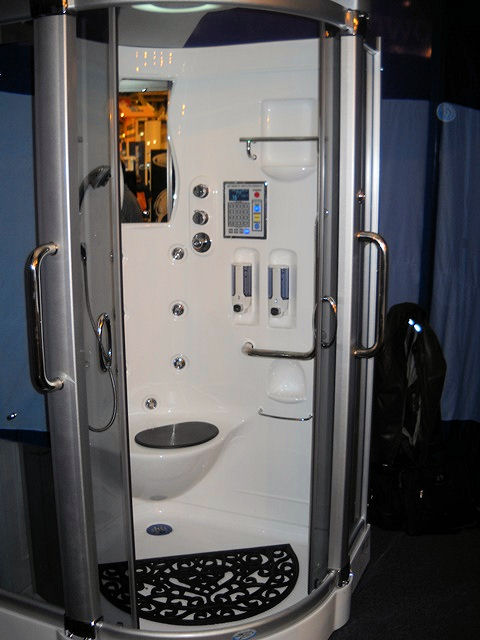 This is what it takes to bring everything together, though they were a little shy about having pictures taken of it due to industrial espionage. I agreed to blank out the wiring diagram for them which they taped over a little later.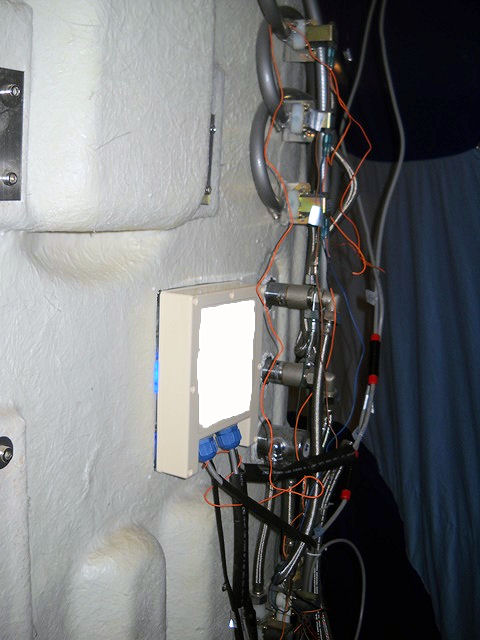 While I have used glass doors before… Talk about allowing everyone to see how things are done & not having any issues seeing where that can of gravy is at.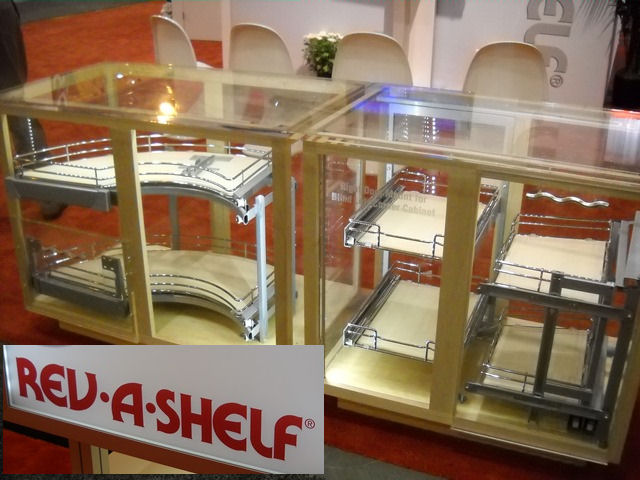 As a Kitchen & Bath show, you can imagine there was a ton of cabinet lines there, but not many basically shouted – GO LSU – Yep this was a local company & that was one reason why they choose purple. Shoot it got me to stop & ask, so who knows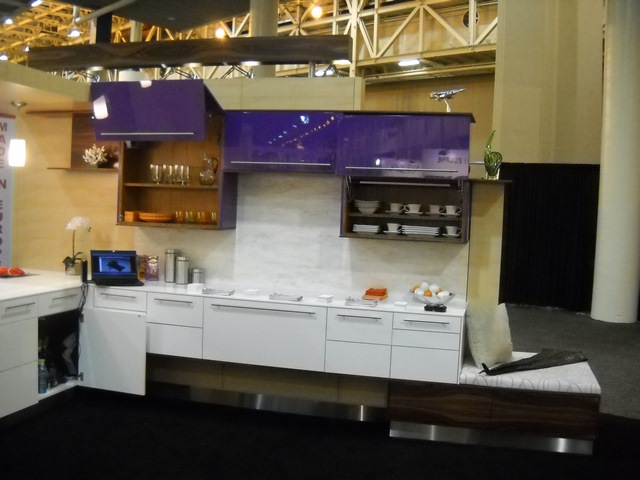 Looking for interesting ideas for Universal Design that looks good, WellBorn Cabinet had some pretty good options & tricks they were showing off.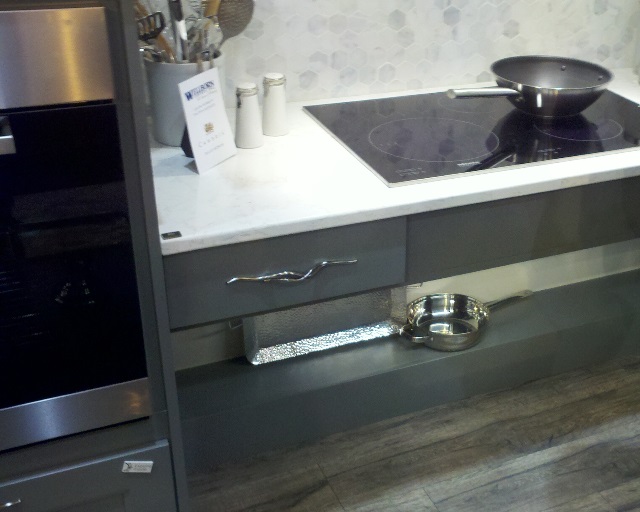 I liked this idea for the laundry room which one can also use for ovens, dishwashers, etc…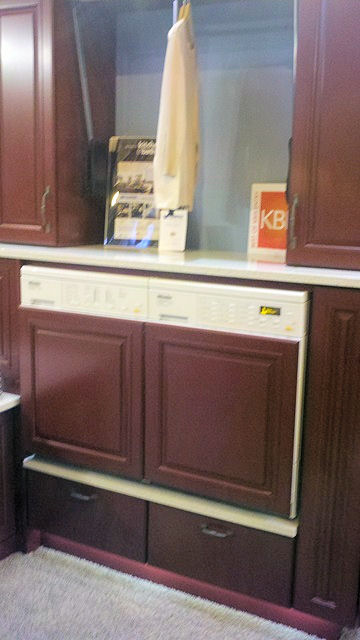 Cabinets would sure be naked without pulls & knobs & in the unique category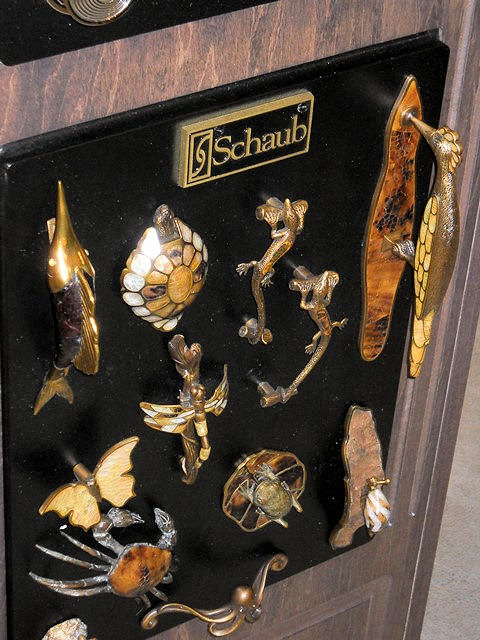 Slightly more contemporary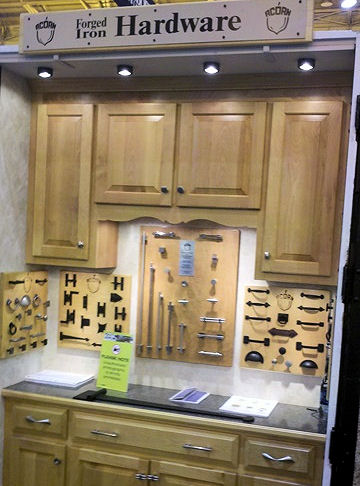 And a couple of shots I had to get for JoAnn of Historic Shed & Ginny Powell of A Cracked Door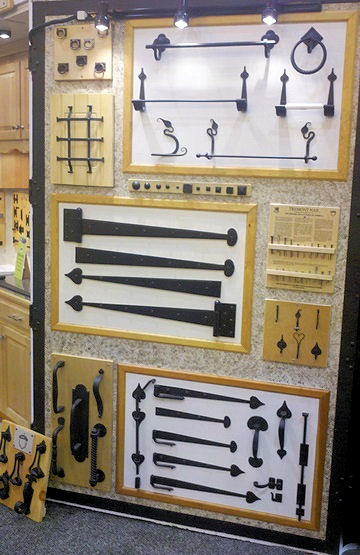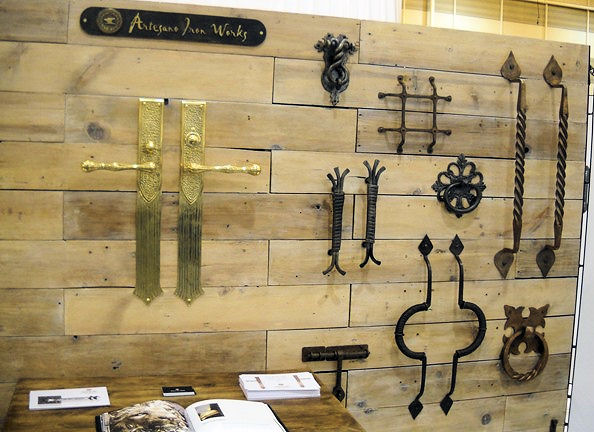 Getting back to cabinets, if you want some cool looking stainless cabinets, vanities or just the doors for wither indoor or out door use you might want to consider Lasertron – while the door looks like a traditional raised panel, it is a flat easy to clean panel which resists fingerprints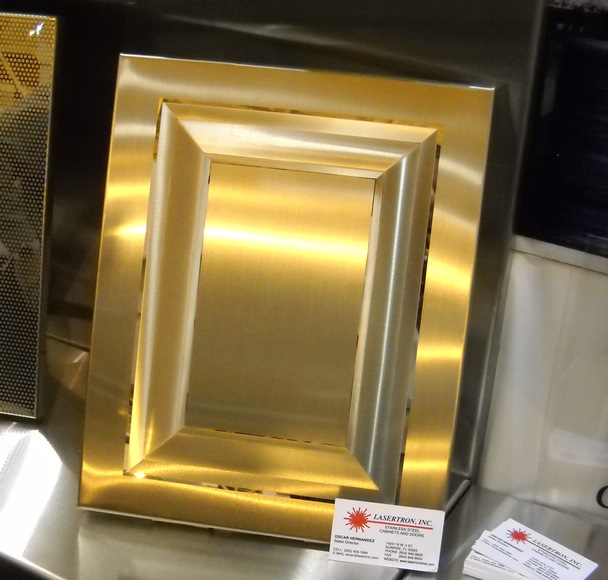 Speaking of stainless, anyone want a pizza oven – 800 degrees & the pizza is done in 3 to 4 minutes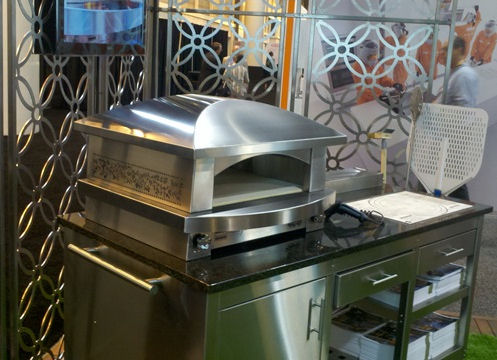 In the electrical arena, it was nice to actually see these LED strips finally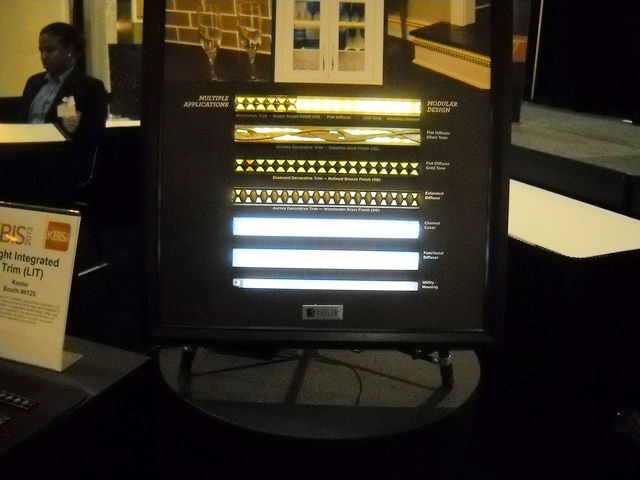 Speaking of LED lighting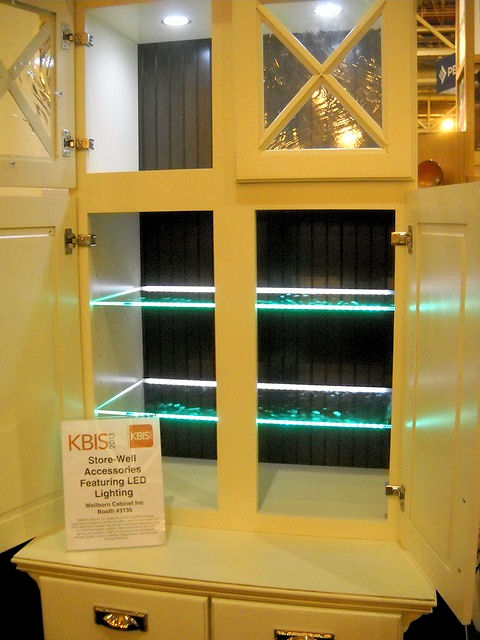 Now why didn't I think of this…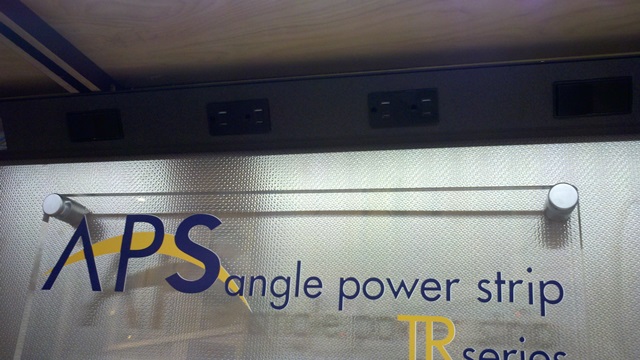 Closing out the electrical section, nothing like a .3 sone ENERGY STAR rated bath fan. In case you are worried that you might not know when it is running, or did I turn it on… well they have an indicator light to let you know that "yes, it is working / running"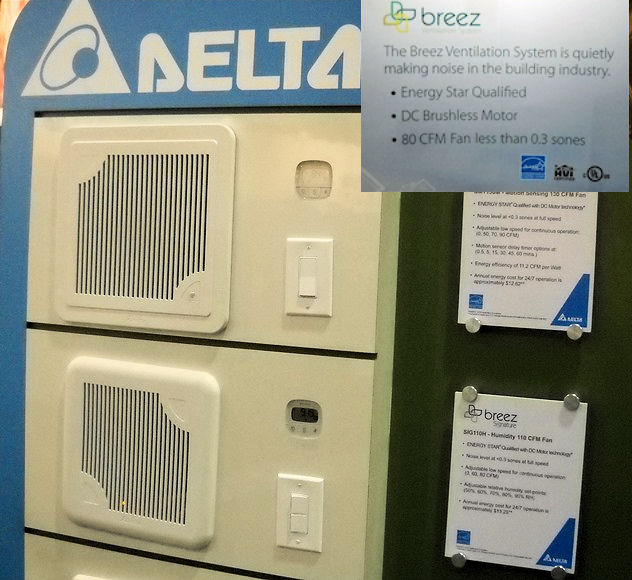 Speaking of "Exhaust Fans" – the answer to this weeks "Wacky Wednesday – what is it?", yes it is a venting toilet. While this would help with the venting issue we talked about in our "Getting the details right: Bathroom Exhaust Venting" I am not sure this would be my first choice, but…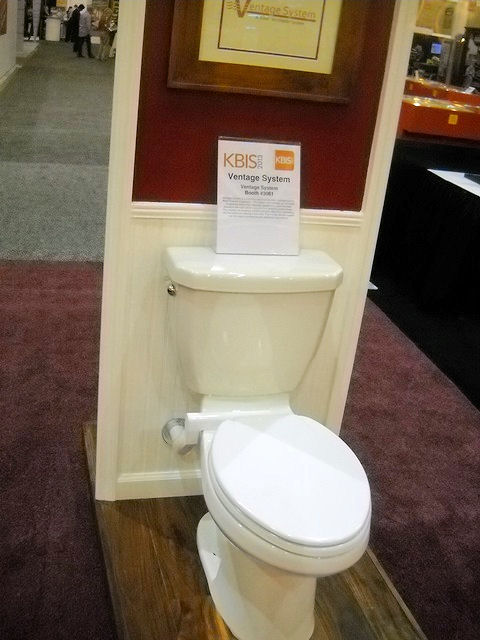 It looks like the day of the traditional toilet are quickly coming to an end as most everyone was focusing on in the wall types.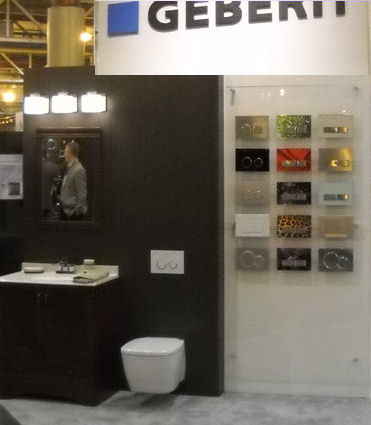 or this one…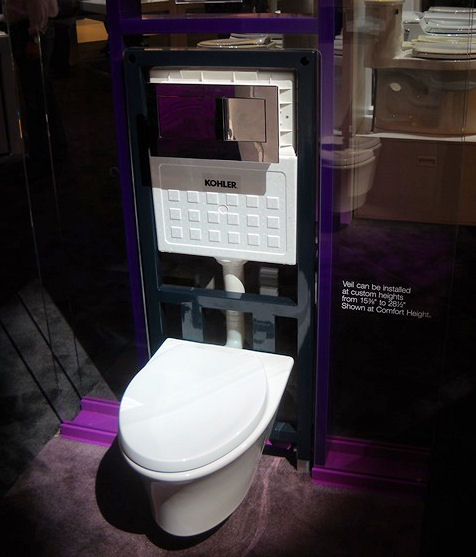 A look behind…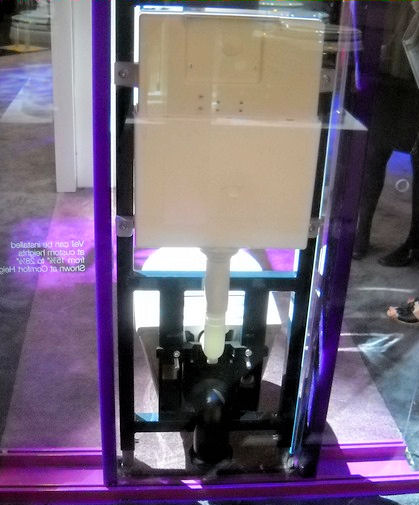 Though there are a few options where it isn't exactly mounted in the wall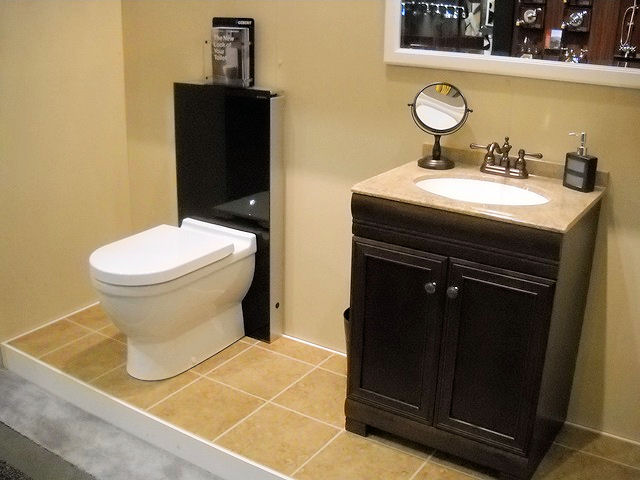 While I was hoping to do a piece on just because it says WaterSense doesn't mean it isn't stylish I couldn't find any with that logo primarily displayed which I do find kind of shocking & disappointing.  With that I got to say I did like the modern look of these faucets.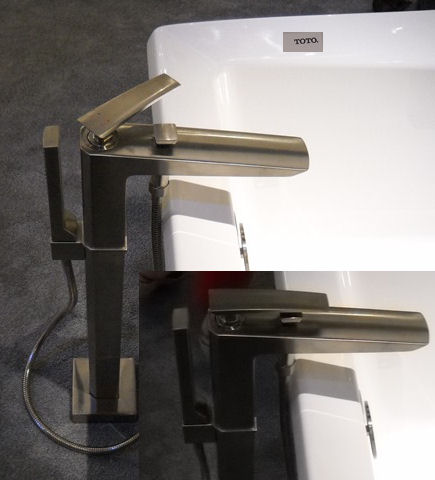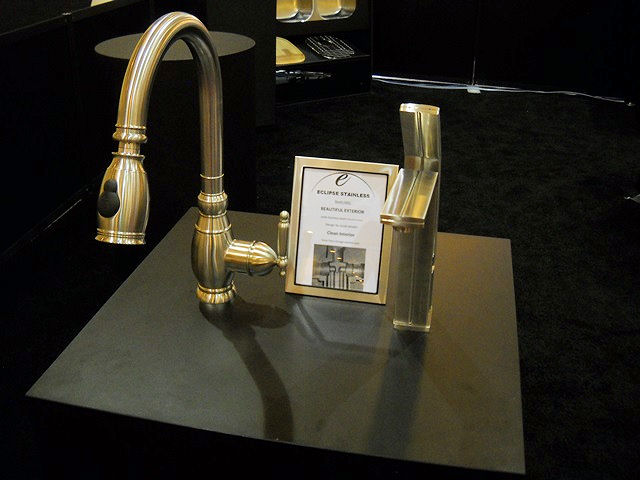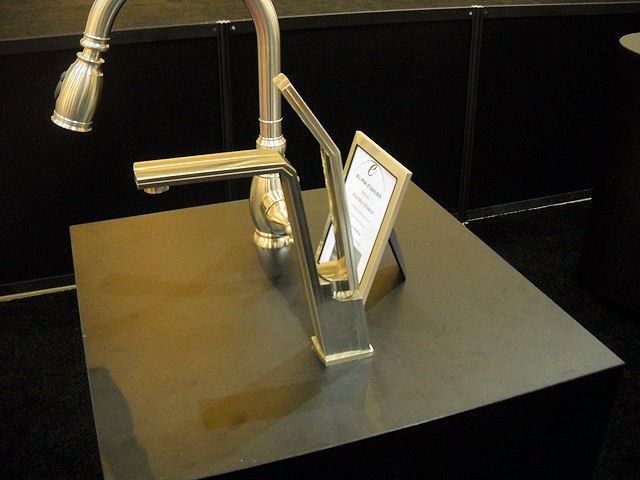 Are clawfoot tubs making a comeback, it sure seemed that way… In case you didn't like the first faucet above, here is a more traditional version…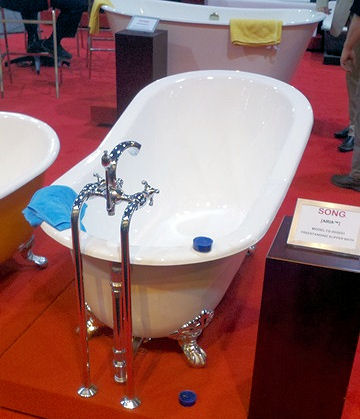 Like the idea of a shower head still?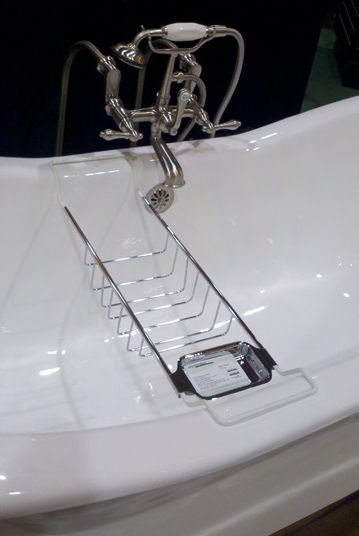 Of course if you are like me & primarily take showers, the curbless options were out in force like this one from Tile Redi – of course seeing it is a molded base and set into a 2″inch mud bed with only a 3-year warranty I think I will pass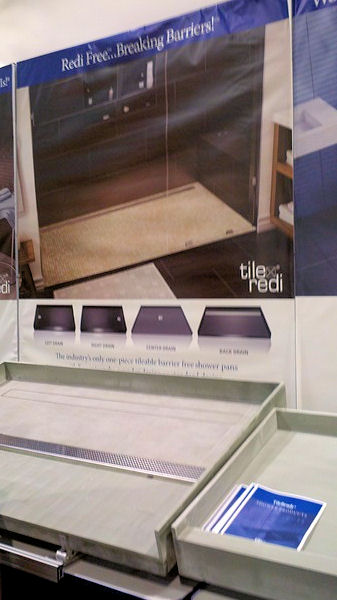 I finally got to see the Noble base & I got to say I am tempted to try it at least once…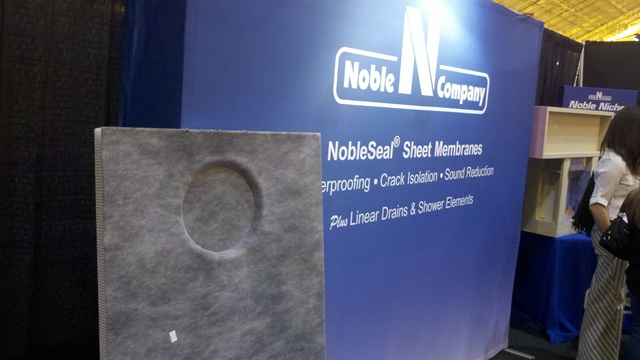 Until then I think I will be sticking with my favorite trouble-free system from Schluter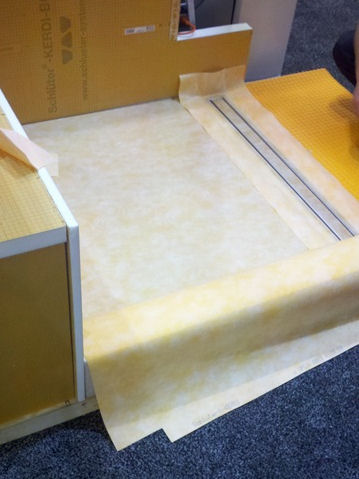 Let's see what is left, oh yes one can't forget the Kitchen Sink – Interesting concept, but I am not sure I am sold on this idea – granted the cover piece comes up, but all that additional cleaning…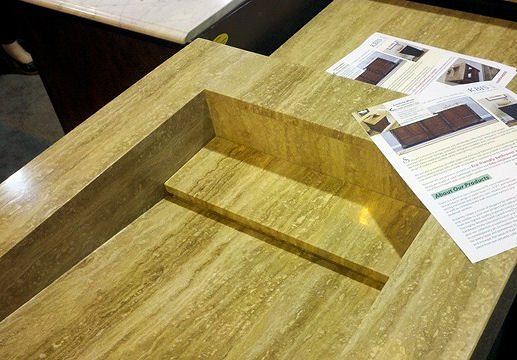 While I am not sold on the faucet, I got to say I like the finish & integrated drainage board