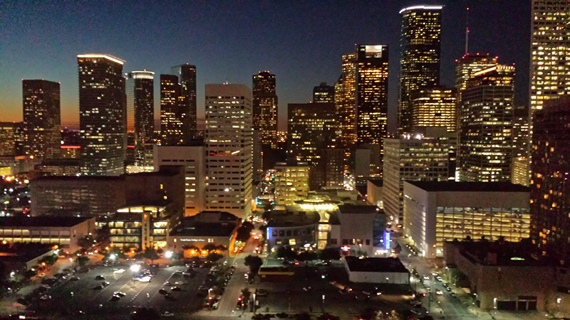 Got to love air travel sometimes – Wednesday @ 0300 in Chicago – 20 with flurries… 2 hours later – well Hello Houston @ a nice 57… The reason I am on a plane & flying to Houston, well it is actually for a conference, but not one of my usual ones. This conference is put on by AED (Association of Equipment Dealers) & the AEDF (Foundation) which is called the AED Summit & CONDEX.
The Summit:
Well as I am not an educator, dealer, or manufacturer, many of the conference sessions don't hold to much meaning for me, so I skipped most of those. With that I did happen to catch Mike Rayburn's act Wednesday night at the "cabaret" aka fundraiser which I have got to tell you was hilarious & he is downright amazing. The keynote & other performances were also good, but hey you can't beat this guy for entertainment & his asking a simple question – What If?

Here are my top 3 picks of interesting machines I saw at CONDEX.
It's a spider, not it's a Crane:
I remember how much fun it was being able to get a crane on some jobsites & wow this one would have been real nice to have.  The Maeda MC285 mini crawler crane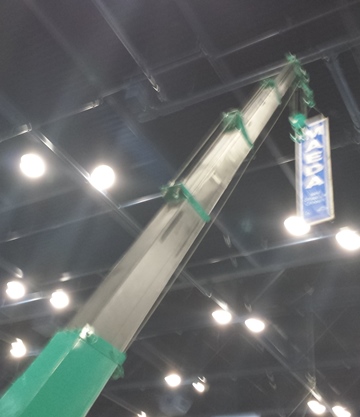 Sun Powered Light Tower:
Solar power, generator backup & ohhh because they use LEDS you can actually just run it off an extension cord… This is Signal Power of Tennessee's Hybrid Tower which can run the 4 lights & a security camera for 16 hours off the batteries.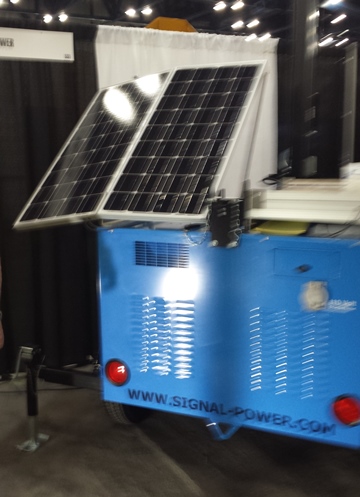 Yep the box with the green light (on the right) is a security camera which can broadcast via cell phone, wi-fi or even direct wire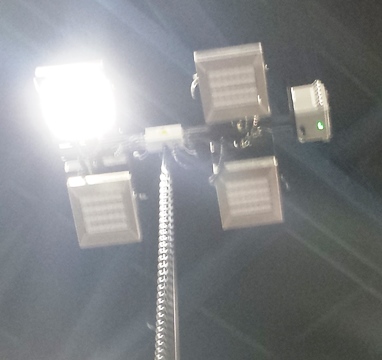 A look at one of three different LED options (for DOT compliance) which are virtually indestructible can also be attached to a portable stand for use in confined spaces.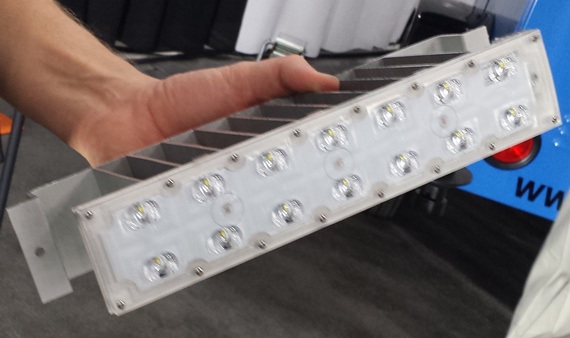 Newer Swiss Army Knife…
I know it's not new, but I got to say this piece of equipment from Gallmac was definitely worth a double take.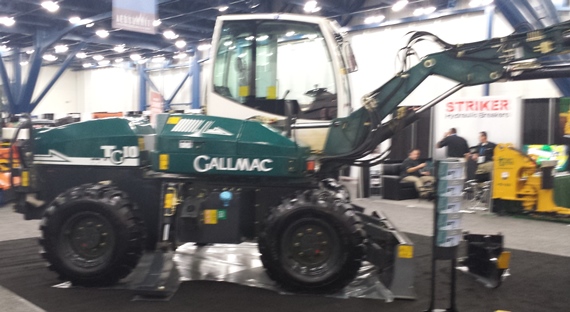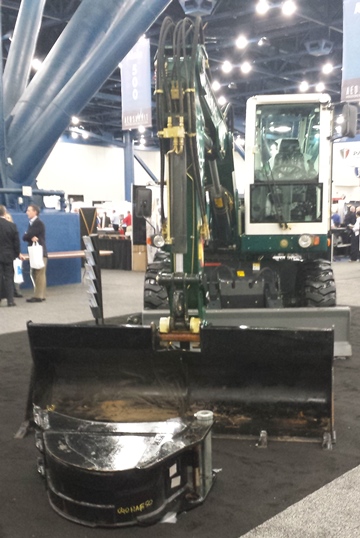 My what big teeth you have…
I am embarrassed to say, I forgot this companies name so we will just call this a bonus shot. I know I would have killed for this attachment for some demolition work a few years back.