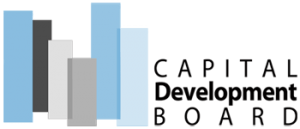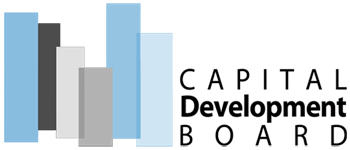 Well it is official – The Illinois "CDB received a Certification of No Objection from JCAR at Tuesday's meeting (Dec. 15th, 2015), meaning that our rules were accepted.  The effective date of the 2015 IECC (with amendments) as the Illinois Energy Conservation Code is January 1, 2016." (Final 2015 Illinois Specific Amendments – these are the changes made to the applicable 2015 sections – everything else stands as written in the code book)
In other news which impacts not only Illinois but the nation, Congress once again extends the 45L Home Builders Energy Efficient Tax Credit through 2016 & HERS 2.0 has been placed on hold till at least July. Before we cover the Residential aspects, lets take a quick look at the Commercial changes coming to the 2015 IECC.
Commercial Changes to 2015 IECC:
One of the most least written about topics is changes to the commercial portion of the code. With that there are five main items that you may want to watch out for:
Commissioning C408: Commissioning does not need to be completed to get a COO, but reports must be generated & given to the Inspectors. Commissioning is not required for the envelope but the HVAC, Mechanical, & Lighting need to be verified as meeting the specified performance criteria set (watch out on Value Engineering)
HVAC & Lighting C403 & 405: Efficiency requirements have gone up, automation increased, day lighting requirements, etc… – no surprise there but with that there are now 6 Efficiency Option Packages C406 to choose from instead of the current 3
DCV (Demand Control Ventilation) C403.2.6: gone are the days of running ventilation 24×7, now comes a requirement to only run ventilation & the amounts when it is needed. This applies to spaces larger than 500 SF where average occupant load is 25 people for 1000 SF.
Walk In Coolers & Warehouses C403.2.15 & 16: They have now spelled out insulation requirements, lighting, door closers & other items. Can you say R28 for floors in freezers, R25 for walls, doors & ceiling for refrigerators & R32 for the same.
Equipment Buildings C402.1.2: Why should I have to insulate a building just used for… Well now you might not have to – a new exclusion has been added. On the flip side, did you put naturally drafted equipment inside a building, well you may have another hoop to jump through namely an enclosed room C402.5.3. While this last requirement was stripped from Illinois Residential, I do not think it was done on the commercial side
Taxes – Commercial & Multifamily:
179D has been extended through 2016 – This provision extends the deduction up to $1.80 SF for commercial & some multifamily buildings that meet the baseline ASHRAE 2007 standard.
Residential:
Remodelers got a huge break in the latest code (Chapter 5)- many of the "does this apply or not" is more clearly spelled out in a new chapter. Adding an addition or enclosing a previously unused space – you have a few methods of complying from following prescriptive requirements to showing that the usage would not be increased by adding it. Replacement contractors, well you now know that you must use code compliant items (including replacement glass w/sash) while repairs (like glass only) does not require one to upgrade.
New Construction we have covered a lot of it before but the top 5 we see:
3 compliance options: Prescriptive, Performance, & the new ERI path

Prescriptive – just like it sounds, follow the code to the letter
Performance – the insulation trade off option (the UA tables were updated which is more friendly to builders)
The ERI Option – aka the HERS path Southern Illinois requires a HERS of 54 or less, while Northern Illinois requires a 55 or less

Duct Leakage & Air Testing Requirements – no changes for Illinois (5 ACH air leakage) but duct leakage has dramatically changed. Now only those using the Prescriptive Path must meet the 4% requirement. Everyone else must still test but their is no leakage target number to hit.
Insulation levels – they have stayed the same though Duct Insulation is now R8 for attics with an exception for pipes 3″ or less
Woo hoo – for both residential & commercial: Vertical access doors to attic spaces can know use regular code complaint exterior doors. Oh yeah & now insulation in floor cavities doesn't have to be in contact with the flooring above if you follow certain requirements
Other Illinois Specific: Basement insulation, they still allow for the 4′ cutoff unless you use the ERI option. The requirement for "fuel burning appliance room" has been stripped from the code.
Illinois Code Training:
While code training has been mostly the purview of the CDB, due to the budget battle they have been unable to perform any on the latest standards. For the most part this has not been an issue due to the relatively few changes but also because many local organizations, companies like mine & other rating organizations have been doing what we normally do – keeping people informed, meeting with builders individually & even holding seminars on it. Please forgive the plug, but if you need more please consider booking some time and contact us from our SLS Construction & Building Solutions.
Taxes – Residential:
As mentioned above, the $2,000 per home tax credit has been made retroactive & extended through 2016. It is still based on the 2006 codes which should mean most following the ERI path will be able to comply (possibly with a few modifications)
HERS 2.0:
Many builders are taking a deep sigh of relief as they hopefully got word from their raters that the January 1st change has been pushed back 6 months. Why & what is HERS 2.0 – well in short it was an ill-conceived idea to update the HERS index to the newly updated "ANSI/RESNET/ICC 301-2014" standard. The catch, well you can't just simply just change a standard & expect that what was put in words will translate properly into an output.
While RESNET is currently blaming one software provider, I fall back on what I stated above – there is a big difference from utopia to reality. In short, expect the next 6 months to be full of a lot of finger pointing up front followed up by a lot of collaboration (hopefully) before everyone is required to use the new standard of software.
ENERGY STAR for Windows, Doors & Skylights:
While the rest of the country (North-Central, South-Central & Southern aka Climate Zone 1-4) have been on the new ENERGY STAR standard for fenestration (Jan. 2015), the Northern areas (Climate Zones 5-8) were given a one-year break. That is now over & the following NFRC levels must now be:
Windows: U-Factor of ≤0.27 & SHGC any

Equivalent Energy Performance may be

U = 0.28 & SHGC ≥ 0.32
U = 0.29 & SHGC ≥ 0.37
U = 0.30 & SHGC ≥ 0.42

Opaque Door: U-Factor of ≤.17 /// SHGC NR
≤ 1/2 Lite Doors: U-Factor of ≤0.25 /// SHGC ≤0.25
≥1/2 Lite Doors: U-Factor of ≤0.30 /// SHGC ≤0.40
Sky Lights: U-Factor of ≤0.50 & SHGC any