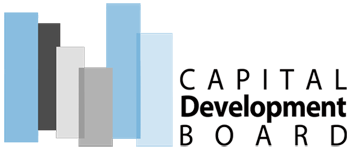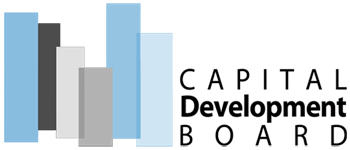 Yesterday the full IECAC committee met to hear the commercial and residential sub-committees recommendations. Many items were approved with 4 items being referred back to the appropriate sub-committees. Here is a recap of that 2 1/2 hour meeting, what passed, what is still being debated, a few new objections, & a big you have to be kidding me (can you say 62.2.13).
IECAC & CDB?

Commercial
Commercial was first up on the docket and had very few changes. The biggest fight which ended up getting a return to sender involved roofing insulation on existing buildings. This composed of 5 different changes which will need to be reviewed and hammered out. Most notably this centers around C402.2 exceptions which has hooks into a few other sections like C503.1.
The two biggest parties in this debate are the NRCA (National Roofing Contractors Association) and PIMA (Polyisocyanurate Insulation Manufacturers Association). The Commercial group will be meeting within the next week or two as there is some urgency to get this done as they need to have there full recommendations to the CDB by May per the statue.
Residential – SHGC
Table R4.02.1 has two modifications – this one removes the SHGC requirement for CZ4 & was accepted by the full committee
Residential – Basement Insulation
The second modification to the table was to require full height insulation in basements based on the 2009 IECC (R10/13) as compared to the Illinois 2012 version which only required the top 4′ to be insulated to R15. A secondary issue revolves around adding wording that states that a vapor barrier maybe used.
The HBAI countered that it would take 42 years to achieve payback using HERS modeling. Needless to say Darren Meyers who is not a fan of RESNET countered with a few good arguments on why it should be full height (like comfort, eliminating moisture issues, the favorite fiberglass material used doesn't come in R15) but got blasted for simply using a BTU loss calculator and a 1969 report. Needless to say this one got returned for more discussion.
My .02 – full height is best especially on the outside where the vapor barrier belongs – placing a vapor barrier or wrapped fiberglass inside the structure is just asking for issues especially as the concrete needs time to cure.
Residential – Duct testing (Existing)
Duct testing for existing homes is not required but sealing them up is
Residential – ACH
Long live 5 ACH in Illinois… It passed with no arguments
Residential – Enclosed Combustion Closet
R402.4.4 Rooms containing fuel burning appliances… the appliance and combustion air opening shall be located outside the building thermal envelope or enclosed in a room, isolated from inside the thermal envelope (i.e. use direct vented appliances) was stricken as it was deemed as to onerous to builders.
Residential – ERI
This was the last item on the docket with 3 speakers like Chris McTaggert, Theo (?),  & Corbett Lunsford speaking out against it being removed. In short it was returned to the committee for review. A few interesting tidbits – the original vote was 4 to 1 to remove with many of the objections listed in our last piece. Some additional ones popped up in the discussions like;
#1 – the State is worried about having to pay for training for new HERS raters – really there are a 60+ raters (updated number per Chris) currently residing in this state which means even if every house built went this route that equate to 2 ratings per week per rater
#2 – this would equate to an increased burden on code officials and builders to understand… hmmm, compared to builders, architects, and many code officials still scratching there heads on how properly create or read a ResCheck or similar type report?
#3 – we still need time for everyone to digest / adopt to the existing changes & this is to big of a change to fast so 2018 would be better – ever wonder why the HBA pushed for it in the first case, well that is because of my reply to #2 above not including others making it harder than it needs to be
#4 – there is some confusion on the language as the ICC did not specifically list a HERS rating but instead called it an ERI (see slides from last piece)
If you would like to add your name to allow the market to decide the best path, please go to iPetition & add your name. I know many of us are also talking to other stake holders to help set the record straight and will be attending next weeks meeting  – if you would like to help out or add to the discussion more than just a petition you can leave a comment below or contact me, Jason @ EcoAchievers, Corbett @ Green Dream Group, &/or Chris @ TheBER
Residential – ASHRAE 62.2.13
I really do love #3 above as one of the changes that initially passed was changing the codes & tables to utilize 62.2.13 which increases the ventilation requirements (an additional 2 CFM per 100 SF). This was reversed at the end as one persons name who was used for pushing this through felt misquoted & urged for it to be "reviewed to make sure we get it right." Can I say that is a good thing & they should have left the original language as it was written utilizing 62.2.10. For more on this check out the Great Ventilation Debate where the ASHRAE group had to admit that this was not a good standard & needs more work.