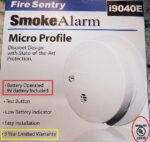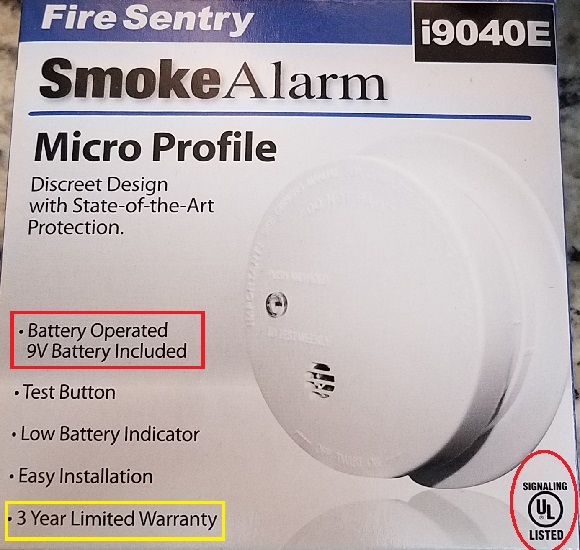 For anyone building, remodeling, or altering a house one quickly learns that the code is full of numbers. From insulation minimums to stair maximums just trying to keep track of them can be daunting. One exception is with the placement of Smoke Detectors and to a lesser extent Carbon Monoxide detectors. Oh sure they basically say every bedroom, floor, etc… but where to place or better yet not place them is another story.
So imagine your surprise when the electrical or main building inspector walks in when everything is finished & fails you because this needs to be 3′ away from, within 6″ of, 5′ away… Reason? Ahh, well they were not installed per code and/or manufacturers installation instructions. You pull a search & nothing pops up nor do you find anything listed in the directions provided with the detector. Shoot you might even find a few trusted forums where they talk about these requirements being dropped from the code or are listed in an appendix section so they don't apply unless adopted – so is the inspector way off base or? Assuming they aren't, just how can you avoid these issues in the first place?
The Codes:
Since we first covered smoke detector placement not much has changed. #1 -3 (Each sleeping room, immediate vicinity, & each story) is the same in regards to placement. The 2015 version added a fourth item; stay away from bathroom doors by 3′ & now the 2021 version has added #5: In the hallway and in the room open to the hallway in dwelling units where the ceiling height of a room open to the hallway serving bedrooms exceeds that of the hallway by 24″ or more.
Staying away from "permanently installed" cooking appliances is generally not an issue that trips most up as they do provide guidance on that and in fact have started to allow for closer placement, Based on the 2018 IRC 314.3.1 ionization smoke detectors must be 20′ away (unless it has a silencing feature – then 10′ away is allowed) while photoelectric one's can now be within 6′ (Warning not always) . The 2021 IRC now also allows alarms listed and marked "helps reduce cooking nuisance alarms" to be placed at least 6′ away.
Ok, so where are all these other numbers coming from? Well let's back up to the start which is IRC 314.1 – "Smoke Alarms shall comply with NFPA 72 and Section 314″. But wait, I swore I saw that… well that would be a no. For example, under the 2016 version you would need to look under 29.8 while the most recent version (2022 version) it is under 29.11 "Installation".
Know the Dead Zone:
The first thing to keep in mind is what is considered the dead zone. That zone is typically 4″ from the ceiling to 6″ from the wall as smoke and fire don't race straight up & then across the ceiling but rather it curves as it hits that area so an alarm would be delayed at a minimum if a detector is located in that area. While this can be easy to layout in the field when we hit the next section things can get tricky – so if you want to save some aggravation / rework you might want to layout the rooms on paper before you actually start placing them.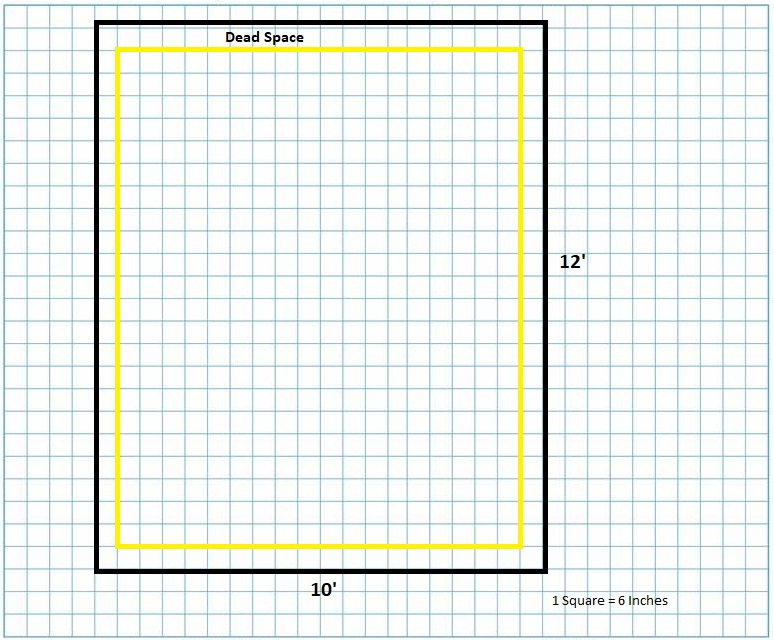 The 3′ Item's:
The next big item is the 3′ rule where you need to stay away from Supply Vents for Heating or Cooling, Bathroom doors, and the tip of ceiling fan blades. That last item is one that trips many up especially as many architects specify some generic light in the center of the room. Guess what – as one is required to use a ceiling fan rated box there and that is one things most homeowners install as soon as they move in – you have to account for that. A typical one is 52″ so adding 3′ to that you need to be 5'2 from the center of the box. Field trick, install the box & measure out 5′ at minimum though 5'6 is better.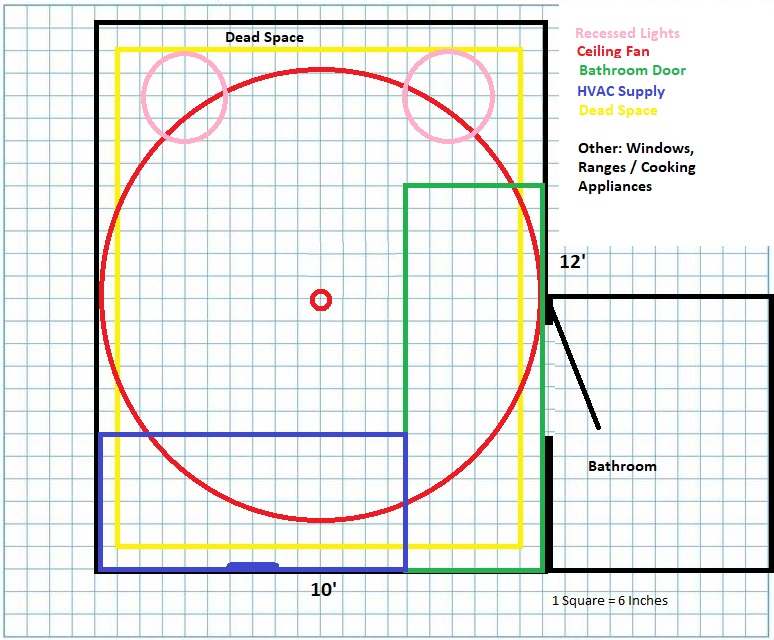 A few other gotcha's & get out of jail cards:
The first is the NFPA does not allow anything within the 10′ zone cooking appliance zone unless listed & marked as stated in the above section. Another item is that they should be kept away from light sources that could interfere with the unit (though no number is assigned – you may see we drew a 2′ circle for possible recessed lights).  Another zone is uninsulated exterior ceilings or walls based on your homes thermal boundary. The 3′ zone for supply vents gets extended to not allowing for one to be in the direct path of the airflow. Have peaked ceilings, beams, trays, dropped ceilings, etc… you should crack open the books (links above) on placement which also includes a few other areas you will need to review.
One of the other gotchas is local requirements especially when it comes to immediate vicinity of the bedrooms. In Illinois one must be within 15′ of any sleeping area but some localities have that number trimmed down to 10.'
(425 ILCS 60/3) (from Ch. 127 1/2, par. 803)
Sec. 3. (a) Every dwelling unit or hotel shall be equipped with at least one approved smoke detector in an operating condition within 15 feet of every room used for sleeping purposes. The detector shall be installed on the ceiling and at least 6 inches from any wall, or on a wall located between 4 and 6 inches from the ceiling.
There are 2 main get out of jail free cards when it comes to placement which involves around cooking appliances and bathroom doors – if there is no other viable location to install a required detector you can encroach into these zones.
Wait – how about window's?
One item we had listed in our prior article was windows. Well, I do have good news, unless the manufacturer says to avoid them, you are in the clear as far as the codes are concerned. Should you avoid them – as a best practice yes, but as most people hardly use them and the codes do not accept them as a ventilation source they are not listed.
Putting the pieces together:
As you can tell from the above picture – there isn't to many good spots left. I can see a few hands – well how about the other area by the words dead space – well remember the above gotcha on direct flow of an HVAC supply – well that could theoretically be an issue so I left it off. If not you are good to go there also.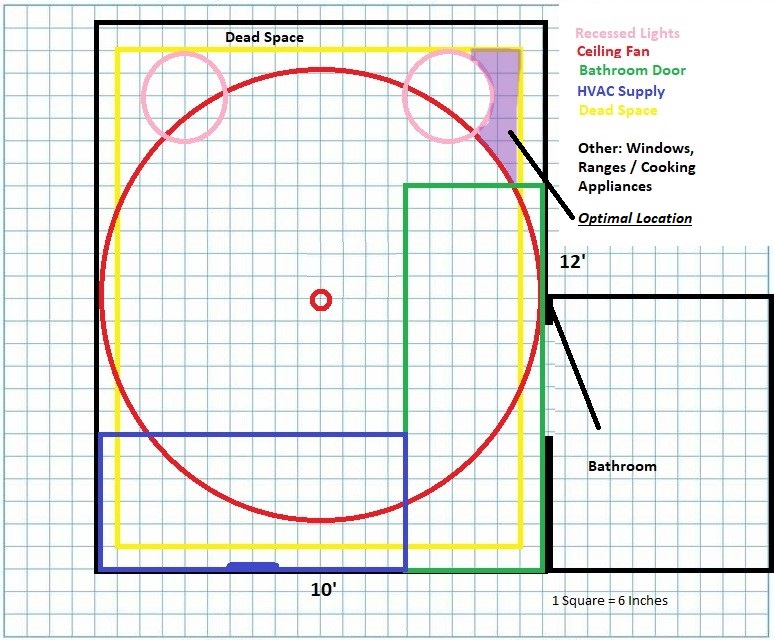 So how about the walls?
First, always remember the ceiling is always the best option and if available it should be used. Per the NFPA all detectors must be located within 4 to 12″ of the ceiling or in rooms with sloped ceilings it must be located on the tallest wall towards the peak. Looking at the sheets above you can see which walls or areas are out of bounds based on the boxes & even circles but you do have a lot more options available. Just remember the gotcha above for older homes where you should not install them on uninsulated exterior walls as the constant change in temps (much less freezing) is not good for the units and not allowed. Don't forget to check with your local AHJ as mentioned above as the unit must be between 4 to 6″ of the ceiling.