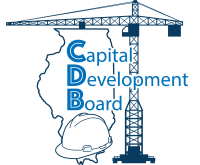 For anyone following the Illinois adoption of the Energy Codes, the timelines given are generally pretty optimistic though per the ACT the deadline isn't… Well welcome to Illinois and wow has this version taken things to a whole new level. Here is an abridged version of the timeline when the whole process kicked off:
June 2021 – Convene initial review and analysis (July 1st – Kickoff meeting happened)
December 2021 – CDB Board votes on adoption/submittal to Governor's office for review
January 2022 – Council gets final submittal & JCAR process begins (45-day Public Comment Period)
February/Marcy 2022 – CDB staff review first comment period submittals
May 2022 – Rules Finalized with code taking effect June 1, 2022 (August 2022 latest by Act)
January 2022 becomes April 2023 / Official Notice
UPDATE:
During the April 11, 2023 regular Board meeting of the Capital Development Board, the Board considered agenda item 14, amendments to the Illinois Energy Code Conservation Rules ("amended Rules").  The Rules of the Capital Development Board require Board approval for proposed administrative rules (2 Ill. Adm. Code 1650.410).  The amended Rules were copied, in full, in the Board Book.

After I presented the Rules to the Capital Development Board and after hearing public comment on the amended Rules, the Board moved to vote on whether the amended Rules should be approved.  Six Board Members were present.  Three Board Members voted in favor of approving the amended Rules.  No Board Members voted against approving the amended Rules.  Three Board Members abstained from voting.

After additional consideration and review, particularly of Section 10.130 of the Capital Development Board's Rules on Board Action (71 Ill. Adm. Code 10.130), it was determined that the amended Rules did not receive sufficient affirmative votes for approval.  At this time, CDB staff anticipate bringing the amended Rules before the Board during the Board's next regular meeting on May 9, 2023 at 11:00.
Please refer to original notice below if you wish to comment or attend….
ORIGINAL:
The proposed rules for the 2021 Illinois Energy Conservation Code will be presented at the April 11th, 2023 Capital Development Board meeting.  The proposed rules are attached.  These rules were revised as announced in December 2022 removing all energy efficiency reducing amendments. The announcement is also attached indicating which amendments were removed.  Those original rules were retracted from the Joint Committee on Administrative Rules (JCAR) in January 2023.

The Board Meetings are open to the public.  This is a link to the Board Meeting page, 2022/2023 Meetings (illinois.gov).  When the agenda is posted next week, it will contain a WebEx link to the meeting.  People are also welcome to attend in person at either our Springfield or Chicago office.  If you are interested in providing public comment at the Board Meeting, please contact Sally Finney at sally.finney @ illinois.gov. You will need to provide your name and company or organization affiliation.  Public comment is limited to 5 minutes per person.

Springfield Office – 401 South Spring Street, 3rd Floor, Springfield IL 62706.

Chicago Office – 555 West Monroe Street, 8th Floor Chicago, IL 60661

If you choose to attend in person, you will be required to go through security and most likely be asked to provide identification, such as a driver's license or other government issued ID.

After the rules are approved by the Capital Development Board, our agency will file the rules to be published in the Illinois Register which begins the JCAR process.  Once the rules are published, there is a minimum 45 day First Notice.  During this time, the public can comment on the rules.  Any comments should be emailed to [email protected].  An announcement of First Notice will be sent out to this group by email and posted on the CDB webpage.
New Timeline
Extrapolating the above timeline, the best case scenario is the rules will go into effect 5 Months after submittal which would be August or September (yes over a year after they were supposed to). With that said, expect some kick back (see "Where do things stand" under "Return to Sender") so it might not be until the end of the year or the of 2024. If you want to participate in the feedback section, please see the above notice.
Getting ready for the next version
For many the biggest item that most people are focusing on is the new insulation requirements (see chart below – CZ 4 & 5 for Illinois), though there is more to watch out for.  We covered the fact that all new duct systems are going to have to be tested, yes even in conditioned spaces – but in Illinois we at least have a floor value & yes, your welcome (it was voted out in National version.) Other items to start preparing for:
Mandatory occupancy / dimmers in many living spaces
Exterior lighting changes
Testing of Ventilation systems – exhaust fans / ERV's / kitchen exhausts… to verify flow rates
Air tight boxes for all electrical outlets, communication boxes located in exterior walls – yes, they also have to be labeled OS 4 to be used
Additional efficiency packages that must be incorporated (Section 408)
The official code: Digital Codes (iccsafe.org) which is modified as follows: 2021 IECC Proposed Rules Revised (assuming no JCAR or other changes) which is going to have to happen some as the table on page 26 is blank.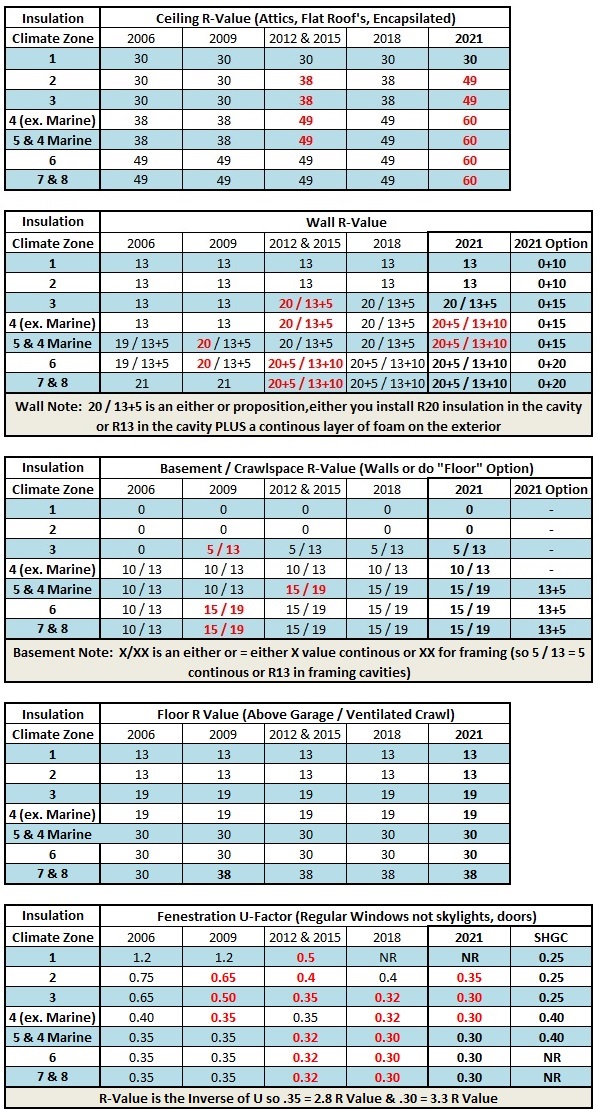 For those in Illinois I would be on the lookout for training from SEDAC, notices coming from many local AHJ's / possible meetings, etc… While SEDAC has had a few webinars for the residential side prior to now on this topic I would skip them as they are not as up to date as they should be. I would expect to see them back to their normal higher standards shortly, now that everyone knows where things stand now.