I am sure you have heard it all before; start the bathroom exhaust fan before your shower or bath, use a timer, run it for 10/20/30 minutes after… The question though is do I really need to always use the bathroom fan; does anything change based on it being summer or wintertime? Heh, does this only apply to showers? Shoot does it matter if it is a hot or cold shower? Please note that this is only for bathroom fans that are manually turned on or off not Exhaust Only Ventilation systems which are always on and a totally different animal.
Be forewarned though, much of the above advice on exhaust is so ingrained in some, it just becomes simple cold hard facts or was that just science…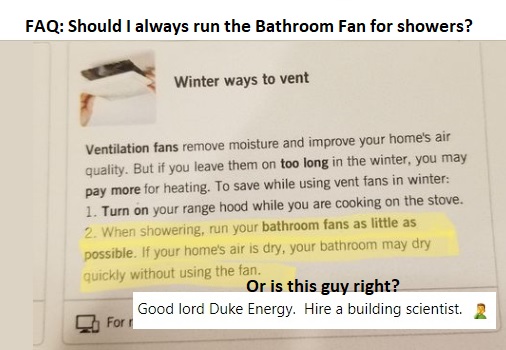 & the Building Scientist Guy Says: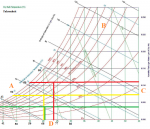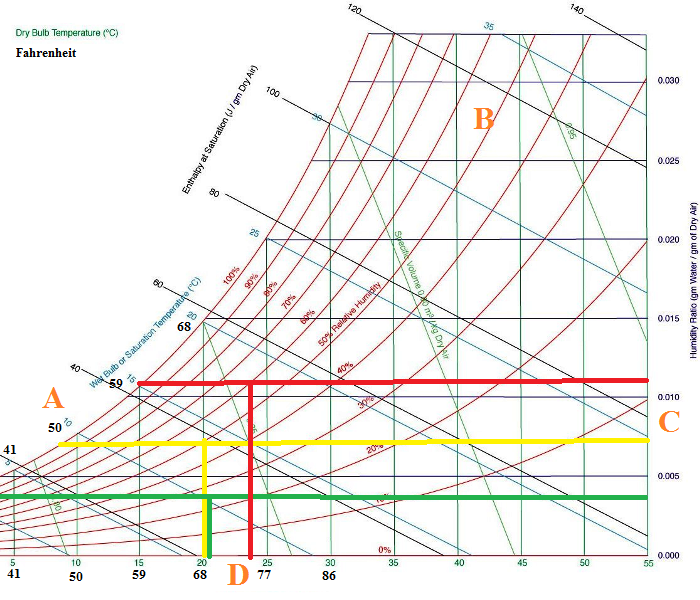 What, no talk about dew point, saturation, psychrometrics charts… Oh, I see it's a quick tip in 75 words or less. Well in that case the highlighted part  is all good especially as they clarified "winter" in the title & left in a few "out" words like possible & may. I actually see more issues with the non- highlighted parts.
Back to the Basics: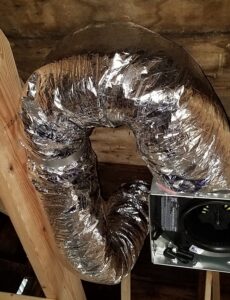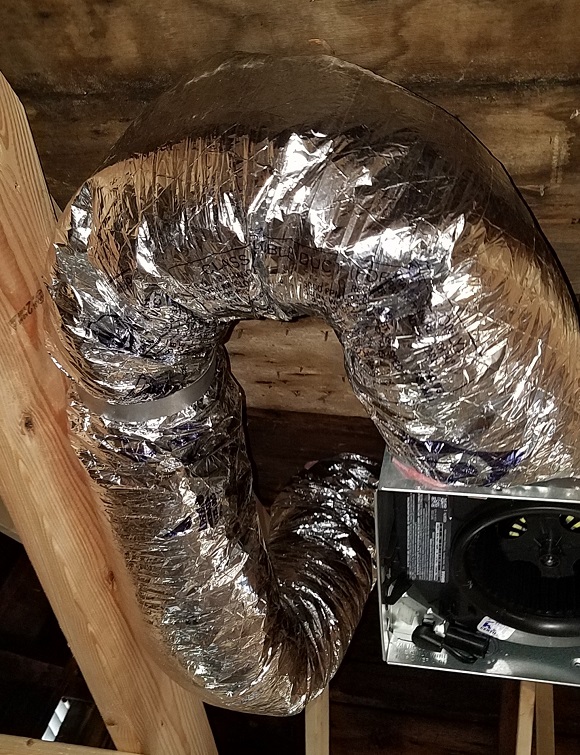 A bathroom exhaust fan is primarily used to remove obnoxious gasses &/or excessive moisture. That's it, though I need to point out one key word and that is "excessive." So what is excessive? Well that is somewhat dependent on you – though most building geeks will generally go with keeping your houses humidity in a range between 30 – 50%. During winter I generally recommend 20 – 40% with a target of 25%.
Please note that the fan doesn't, nor can it lower the humidity level beyond "ambient" levels. This is one reason why you actually need make up air from another space for it to work properly and to exhaust excess moisture. So the question becomes, is all that "excess" humidity bad i.e. does it all need to be exhausted? Well like most things the answer of course is, it depends…
Short Answer:
We actually covered this in our FAQ piece on Humidifier's under Tips & Tricks: Don't run your bathroom exhaust vent for showers during the winter – why not let the moisture help out? A few caveats – first you must leave the bathroom door open for the moist air to spread through the house. The next is if you do have major condensation issues (not just a fogged mirror) this is not a workable solution.
The Caveat's / Things to consider:
The first item is when does this humidity aka vapor become to excessive? Is it if you hit 75%, 80%, or… in the room? The answer is actually quite simple – first does it feel excessive to you / humid or are you seeing droplets of water forming on your ceiling, running down the walls, or… If so you definitely need to exhaust.
When you open things up, how long does it take for the moisture levels to drop. For instance your walls might have a light sheen to them due to moisture, does it dissipate within a few minutes of opening up the doors?
You already have to much humidity in the air building wise or are having issues with condensation, etc… in other area's but especially close to the room in question. If you are close to the high end of the recommendations above, you would probably be best venting it out.
What space will it dissipate into? For example a 2000 SF house can easily absorb up a bathrooms worth of moisture. But is it just opening up into a just a hallway or small bedroom / and on which floor – can you distribute it out more?
Temperature of the water doesn't matter – while it does to some extent; water vapor is released from both showers or baths and also whether it is hot &/or cold water. Generally the hotter the water & more spray there is, the more moisture vapor is released.
It's not really about the seasons, but rather the dryness of the air – for example it can be a 90 degrees outside but the moisture on your skin will feel good in Phoenix where it can evaporate as compared to being in Atlanta where the humidity level can be at 70% or above. The same applies during wintertime.
Hopefully we answered the bulk of the questions but we would love to hear from you – so any Questions, Comments, Concerns – please leave a comment below…