I know I am not the only one going wow that year went by fast, to is it really February already? Unfortunately, it has also been 7 months since our last post which has left a few wondering, what is up with???
Illinois adoption of the latest Energy Code:
Speaking of time flying & missing some deadlines the Illinois Energy Code Adoption Process was started way back in July of 2021. Guess what was supposed to be completed 6 months ago aka August 2022? Needless to say, they didn't make the deadline & now are looking at July of this year… well maybe. Granted they were 2 months behind schedule getting through the amendments, but they still had plenty of a buffer to still be done in time as required by the .
Illinois Amendment Proposals: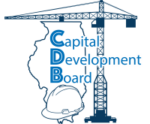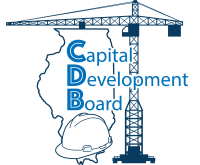 Hmmm ok – so how did you do on your guesses? Residential Amendments/ Commercial Amendments
Well unfortunately due to time constraints I wasn't able to catch all of them but… Duct leakage threshold proposed by me – PASS. Demand Controlled Ventilation proposed by me – FAIL "we don't want to add something new to the codes… Though 30 minutes later they voted to do that for one of the proposals. PHIUS as an alternate compliance path – PASS.
Insulation Values – now this was hilarious. First off, they decided they should split out the two tables & vote accordingly. They started with the U-Values & selected the "lowest" version (i.e. .28 instead of .30). Then they went through the R-Value table and also selected the lowest version – i.e. the ones that had been in effect since 2009 (i.e. R49 instead of R60). Yes, I was the first to comment & stated that I am sure I am not the only one confused here but you just voted to adopt the 2021 U-Values which requires higher R-Values than you just voted for. Needless to say, they fixed their mistake & voted to keep the 2009 Version across the board – ahh but not so fast…
Roof recovering – it was basically dead on the Residential side until Commercial decided to move forward with it, at which time Residential approved it. The only good thing that did come of this was that continuous insulation for roofs was approved with a lower R-Value. Ahh, not so fast…
Return to Sender:
I think I will let the letter speak for itself: (shortened for readability purposes only – FULL VERSION)
Council Members and Industry Partners,

To align with Governor Pritzker's climate change initiatives and statewide energy conservation goals, the State of Illinois will adopt the 2021 International Energy Conservation Code (IECC), without energy efficiency-reducing amendments. All amendments to the Illinois Code past, current, and proposed have been reviewed by the Pacific Northwest National Laboratory (PNNL). Based on their analysis, any amendments found to be less stringent than the 2021 IECC will be removed. This decision impacts building energy codes for residential and commercial buildings, and all State construction.

CDB will withdraw the current Energy Code rulemaking from the Joint Committee on Administrative Rules (JCAR) and will revise the rules to remove any amendments that are less stringent than the IECC. The rules will then be resubmitted for First Notice with JCAR…

Below is a list of amendments that will be removed, and the text revised back to the original 2021 International Energy Conservation Code.

Roof Membrane Peel and Replacement (Commercial & Residential)
Table R402.1.2 Maximum Assembly U-Factors and Fenestration Requirements will retain all 2021 International Energy Conservation Code values.
Table R402.1.3 Insulation Minimum R-Values and Fenestration Requirements by Component will retain all 2021 International Energy Conservation Code values.
R402.4.4 Rooms containing fuel burning appliances. Will be included using the 2021 IECC wording.

Changes were made to align the code with Governor Pritzker's climate change initiatives and statewide energy conservation goals. Comments regarding the rules can be made during the first notice period when the rules are filed with JCAR. For additional questions or concerns, please contact Lisa Hennigh at [email protected].

Thank you
Quite honestly – none of this should have passed in the first place & would have probably gone down during the public comment period, but hey this is Illinois where rules, regulations with mandatory timelines only apply to certain citizens.
New Climate Change &… aka Stretch Code: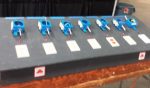 Let the good times roll for all the bad ideas & assorted stupidity to fly all in the name of saving the planet. Don't get me wrong, I actually like stretch codes & think they serve a good purpose. I also think the Electrify Everything has some good points but as pointed out – you have a lot to consider first before a person, much less a community goes – let's do this. Part of the biggest issue is many are purporting things that have nothing to do with using energy efficiently and are best left to zoning or other means. Is it supposed to be that way – well no, as the purpose of the stretch code here is:
Directs the Illinois Capital Development Board (CDB) to create a residential and commercial stretch energy code that can be adopted by individual municipalities.
Stretch code must meet a set of specific "site energy index" performance targets that include "only conservation measures and excludes net energy credit for any on-site or off-site energy production."
Stretch code targets increase in energy efficiency every three years; first target is 9.1% more efficient than current Illinois code.
Once formally adopted by a municipality, the stretch code takes the place of the state energy code and establishes the minimum energy efficiency requirements for new construction, additions, and major renovations.
Allows for an alternative compliance path for the stretch code through "project certification by a nationally recognized nonprofit certification organization specializing in high-performance passive buildings and offering climate-specific building energy standards that require equal or better energy performance than the Illinois Stretch Energy Code." One such example would be the Passive House Institute – US (PHIUS) standard.
Allows utilities to engage in code compliance-related education and programming that can count toward their energy savings goals.
Timeline of the Stretch Code:
The CDB must meet by mid-November (2022) to determine next steps in CEJA Stretch Code Development. (First real public meeting was held October 24th)
Recommendations for elements and requirements of the stretch code must be completed by July 31, 2023, with final language available for adoption by December 31, 2023.
For More: (From CDB)
The HTRC: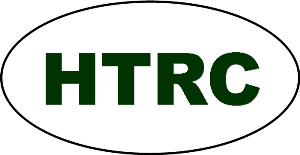 Sorry folks I got to admit I have been swamped and I really did need a break for a bit to recharge. While being swamped hasn't changed I do feel recharged so expect more pieces shortly with a goal for at least one piece every two weeks at minimum. If there is anything specific, you would like covered more – please feel free to reach out via email or by leaving a comment below. Thanks & here is to a great year