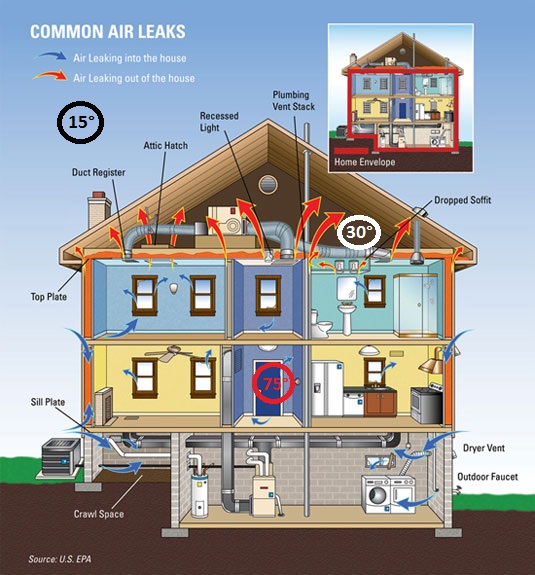 When it comes to air-sealing a home many people wonder if all air leaks are as important as others. For most the answer is simple – NO. Without any doubt most professionals will say that sealing the leaks up high (i.e. the attic) is the most important. Below is a form used by Maine which shows their air leakage & insulation priorities.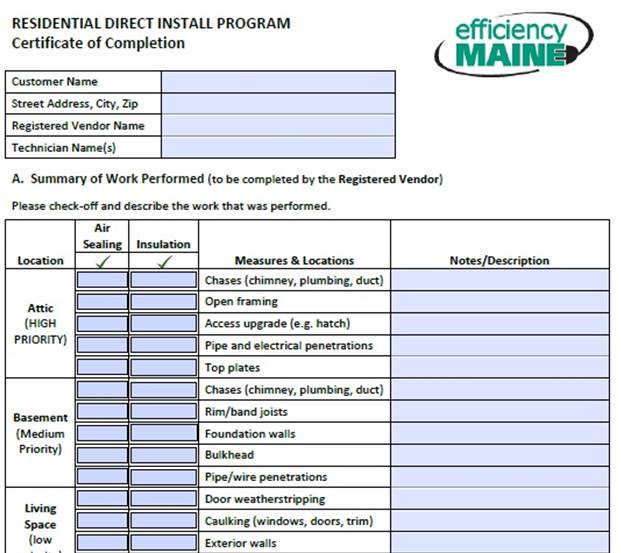 As you can see they rank leaks up high as the high priority, drop down to the basement area & then they finally start looking and dealing with the walls, doors & windows. In many other areas of the country many like to use the example of a straw. If you have a straw in a glass of water, place your finger over the top & pull it out what happens to the water… They then claim that the same principle applies to your house & that by sealing those leaks you have essentially sealed up the house and worrying about windows, doors & walls is quite simply a waste. Ahh but is this correct or being over simplified?
Is the Attic the most important?
In many ways, the attic is the most important which is why we did dedicate so many articles on doing it right. Unfortunately it is the one area where the least amount of air sealing is done which is one reason why the insulation levels seemingly keep on increasing. Getting back to the straw example, what happens if there is a pinhole or split in the straw – ahh the water drains out which is what also happens in the house. The air being brought in below finds another path to escape. Granted by closing off the attic you have reduced the amount of air leakage that can occur but you haven't stopped it all.
The elephant in the room: Wind
One of the most overlooked items many overlook is the wind. Ever wonder why you can smell your neighbors grilling, smoking, or… While stack effect may play a factor, in most cases the issue is being driven into the house via wind and sometimes even be aided by stack effect.
You see when one does a blower door test to get an ACH number we depressurize the house to 50 pascals or essentially apply the same pressure as a 15 mph wind pushing on all sides of the building. As for stack effect, the normal pressure you might normally see ranges anywhere from -2 to 10 pa normally (dependent on height, temps, etc…) thus one can easily see how wind essentially can short circuit it. In short, don't forget about the walls, especially the ones where the dominant winds in your area are from.
My list of air-sealing priorities:
The attic is still number 1
Cantilevers come in second as the can act as both an escape route & entry point
Basements, Crawl Spaces & for those slab on grades – the sill plate
The dominant wind wall
Windows, doors, and other large penetrations in all the other walls