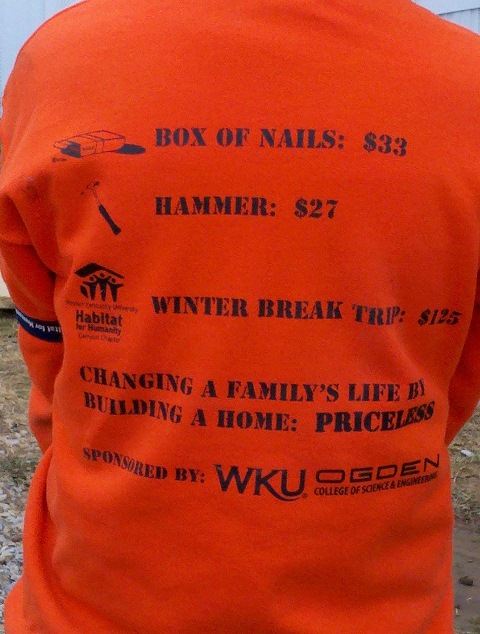 Sometimes looking back is good for the soul & necessary, but looking forward is how one moves in that direction. With that I thought we would take a quick stroll down memory lane, take a look at where we are headed & ask you all for a little help.
Today marks the start of my 8th year since moving to Alabama and the starting up of SLS Construction. In July 2009 the die was cast & the HTRC (then the HRC) went live & this actually marks the 500th article.  Since then we are still working on better organizing the article better but have helped over 100,000 people find the information they were looking for with 45,000 new people this year alone.
Top 3 of 3 of 2012 via Google Analytics:
Top 3 series
Top 3 articles (all years)
Top 3 article of 2012
My top 3 moments of 2012:
What a year it has been, with one of my best memories being able to work with and on an ICF house with Habitat for Humanity. While that house & the program I was doing that for is now completed I still like heading up there when I can. Ahhh SkillsUSA, mikeroweWORKS & the Team Skills competition combined into a one week working vacation – if you have never been there you ought to, but be careful or you might end up like me where you find it is your one can't miss event. While the Remodeling Show wasn't as hopping like normal, it was a great time to catch up with old friends, meet some finally IRL.
Looking forward:
Back in 2010 we kick started Alabama Green Building Solutions with an eye to helping builders, remodelers, homeowners and others build (or remodel) better houses from the start. We also did this as the joke goes because my back won't last forever doing construction. One of the primary factors for using two separate names was not only to make things easier for customers to find, but because most builders are leery of seeing another builder or General Contractor show up on site. While this was a good plan & worked pretty well, the one unintended consequence was the split focus made it hard to market & still caused some confusion.
While I was hoping to be announcing that the SLS Construction & Alabama Green Building Solutions split was officially going to be eliminated starting on January 1st, it looks like this should be happening in early spring once I get a few more I's dotted & t's crossed. Whereas I originally envisioned switching completely over to "AlaGBS," talking to others has led me to believe that combine the two company names to "SLS Construction Solutions" would be better. I am still toying with the idea of adding "& Inspections" to the name also, and would love to know what you think.
The HTRC:
As for the HTRC, as mentioned before we just hit 500 articles & looking forward to many more. We would like to thank all the guest contributors we had like Alexandra Williams for her great piece on Disaster Supply Food options & Todd Vendituoli for sharing his expertise on Radiant Flooring. On the Guest post front, I would love to also thank JB at Building Moxie, Chris at Construction Law Musings and Lisa at the Decor Girl for inviting me to write on their blogs. Along those lines, you may notice a few reposts on HomeTalk (our page)which we were referred to by Paul Hamtil of Hamtil Construction. If you are a homeowner looking for advice, wanting to show off your DIY projects or crafts – it definitely is worth checking out.
As always we are always looking for great articles to help homeowners &/or tradesmen – so if you would like to contribute please shoot us a note. For those that might want to show off your work, we have started a new feature on Wednesday that you may also be interested in… We are not only looking for the "wacky" but the "wow" (yes the good type of wow) – so if you would like to show off your work, we would love to hear from you.
Glossary & more help please?
Along those lines we have also started working on a glossary and will shortly have over 200 plus acronyms & definitions completed. This is where we are looking for help – first if anyone knows a great plugin (WordPress) for searching just the glossary or ways of placing them all on one page, I would be grateful. Along those lines, we are looking for more specialized terms & in some cases pictures to go along with them. For example it is one thing to give a definition of a scarf joint, whereas a picture can make it more clearer. So if you are a designer, architect, tradesman, etc… and would like to help us out – I would appreciate it. Unlike Wikipedia, we will gladly give you full credit for the definition & pictures used (must be ones that you have taken – no creative commons or ones taken off another site).
With that, I would like to thank you all for a great year & the support you have given. Here is to everyone enjoying the rest of the Holidays & to a great New Year for everyone.