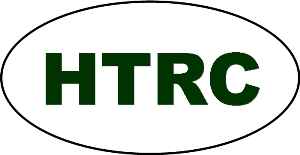 Since October 2008 the HTRC has posted over 750 articles (this actually makes #758) or on average a little over a 100 pieces a year. Per Google it was quite a great year with a 73% jump in page views, an increased amount of time spent on site, a lower bounce rate, and an additional 300,000 people who visited this site over the prior year. While some might like to complain about Google's search changes, I think they have been a good thing for helping people to find the information they are looking for.
This last year has been busy to say the least here, which is one reason that we only had 19 posts for this entire year. While we had gone dark on posting since August, we at least managed to keep up with comments & questions posted – so one small win there for remaining a resource for not only homeowners, but trades(wo)men & even business owners.
For the foreseeable future we won't be getting back up to our past levels of producing a high number of quality posts a month but hope to get at least 2 out a month along with more glossary terms & some reminders via our Wacky Wednesday series. With that here is a quick look at our most popular articles per Google:
Top 3 Series:
Top 3 of 3 Articles (all time):
FAQ's
Getting the Details Right
Going Off Grid
Top 5 of 2016:
I hope everyone had a great 2016 and here is to an even better 2017 for you & yours.